Finally — it's spring!
We've waited all winter long for spring's pretty-as-a-picture patterns, its sweet-and-sassy color combos, and pack-a-punch accessories.
Now it's time to celebrate the season of strolls in the sunshine and lunching al fresco, as we introduce the joy-inspiring fashions of spring.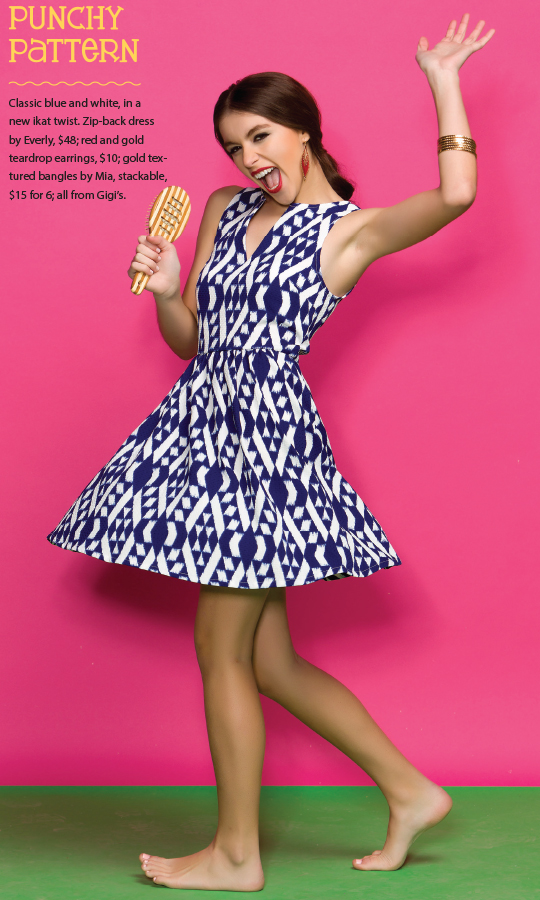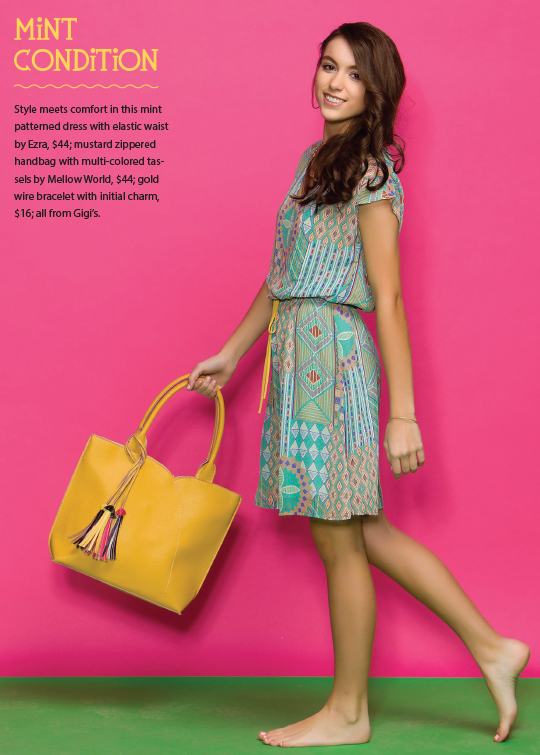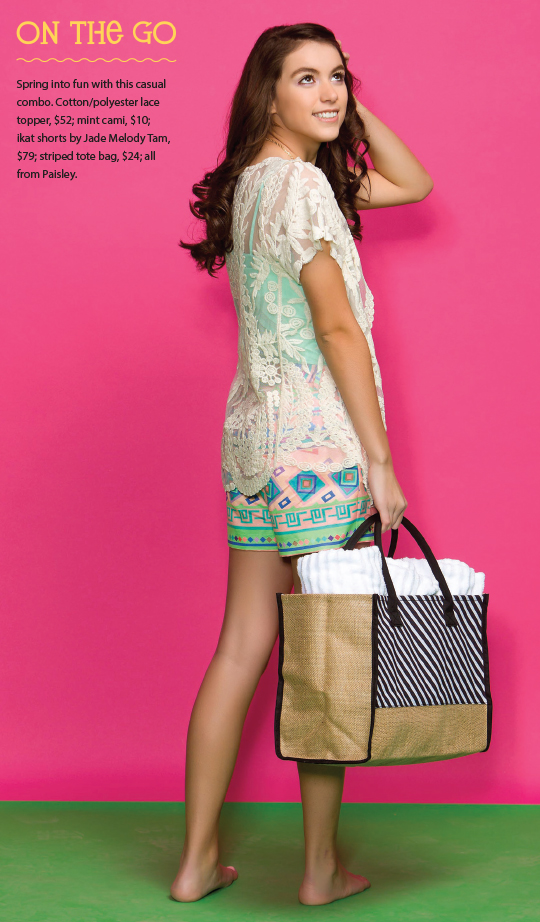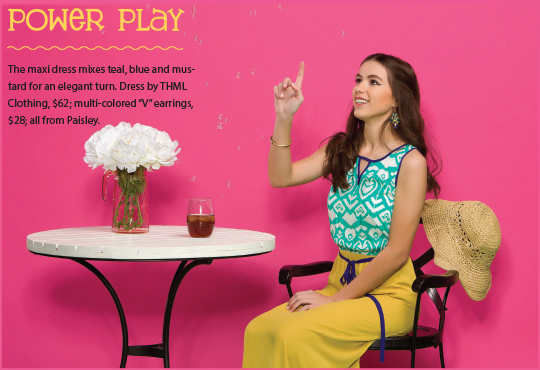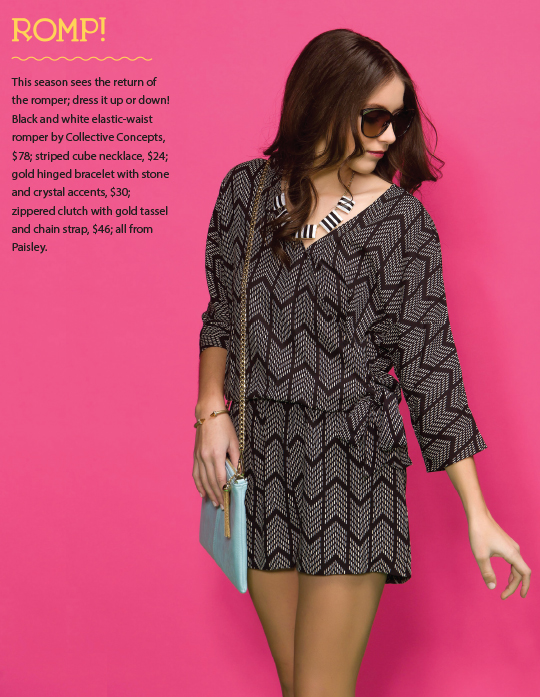 WHERE TO SHOP
Paisley Boutique
117 W. Chatham St., Cary
(919) 698-9390
paisleync.com
Gigi's Boutique
302 Colonades Way, Suite 203
Waverly Place, Cary
(919) 851-5232
and
Lafayette Village, Raleigh
(919) 846-0014
shopgigis.com
Twisted Scizzors Salon, Cary
(919) 303-7775
twistedscizzorsonline.com
Editor's note: Special thanks to reader model Janie McLamb, and to hair and makeup stylists Morgan Daniels and Linsey Devenow of Twisted Scizzors. Photo shoot styling by Mor Aframian.