Dr. Martin Luther King Jr. proposed an American dream, of racial equality, justice, freedom and peace.
But even as King's civil rights efforts brought him to national prominence, Caryites were working toward equality too, in education, employment and standards of living.
They were people like Principal White at the Berry O'Kelly High School in Method, where black students were bussed after completing eighth grade at the Cary Colored School. White helped develop a desegregation plan for Cary High, and to identify the six young girls who in 1963 would become its first black students: Lucille Evans; Brenda Hill; Gwen Matthews; Esther Mayo; Phyliss McIver and Frances White.
Then there's J. Estes Byers, who in 1967 became the first black principal of the desegregated West Cary Junior High. That was the same year that Umstead Park, which had been divided into two segregated parks since 1950, was integrated.
Working quietly toward civil rights was Jeanette Evans, too, who has been serving her community via Dorcas Ministries literally since its founding in 1968 as Christian Community in Action, to serve local people in need.
"Cary's my home; I was born here," Evans offers as the simple reason for her efforts. At age 85, she still volunteers weekly at Dorcas Thrift Shop.
This month as the nation celebrates King's life and work, so does Evans' hometown, through the multi-day celebration of Dreamfest 2016.
Dreamfest 2016
Since 1999, "Each year we offer a series of free public programs and events held around the community," said Kris Carmichael of Cary's Page-Walker Arts & History Center. "We do so to recognize the significance of Dr. King's work and his impact on civil rights throughout our community, our country and the world."
Evans said it's "good and right," to celebrate the life of King, and to recognize the impact of his work, and many others, on Cary.
"It's improved life, yes. Things I couldn't do I can do now, like go to school and vote," she said.
The leadership of King, the only non-president to have a national holiday dedicated in his honor, helped lead to Congressional passage of the 1964 Civil Rights Act eliminating legalized racial segregation in the U.S., and 1965 passage of the Voting Rights Act.
At age 35, King became the youngest man to receive the Nobel Peace Prize, in 1964.
"The Town of Cary is blessed with great diversity, which it celebrates through a broad range of programs, festivals and other events throughout the year," Carmichael noted, such as Cary Diwali, Ritmo Latino, International Children's Day, the Jewish Cultural Festival, Kwanzaa, and the African-American Festival.
"Through these programs, which are produced with community partners, we seek to promote a broader awareness and understanding of other cultures. Our Dreamfest programming, in particular, speaks to the work of Dr. King and celebrates the scope of his influence that extends to us today."
Naomi King and a woman who once marched with Dr. Martin Luther King Jr., at the 2015 Dreamfest in Cary.
Here's what you can expect at Dreamfest 2016:
Women of Action Gathering
Friday, Jan. 15 at 7 p.m.
Page-Walker Arts & History Center
Keynote speaker and weight management specialist Dr. Josephine Brown shares her New Year/New You perspective, meant to encourage and empower change.
An Arts Tribute to Martin
Saturday, Jan. 16 at 7 p.m.
The Cary Theater
A night of performances by soprano Gail Jackson and nonprofit The Gifted Arts Inc., which works to build confidence in youth through creative expression. Following this program is a free showing of Disney's Selma Lord Selma, at 9 p.m.
Selma
Sunday, Jan. 17 at 2 p.m.
The Cary Theater
A special showing of the film Selma, a compelling look at Martin Luther King Jr., and the 1965 civil rights march from Selma, Ala., to the state capital of Montgomery. Followed by a Q & A session.
Dream of Democracy March
Monday, Jan. 18 at 10 a.m.
Downtown Raleigh
Caryites are invited to join with other Triangle residents in the annual Martin Luther King Jr. Commemorative March in downtown Raleigh.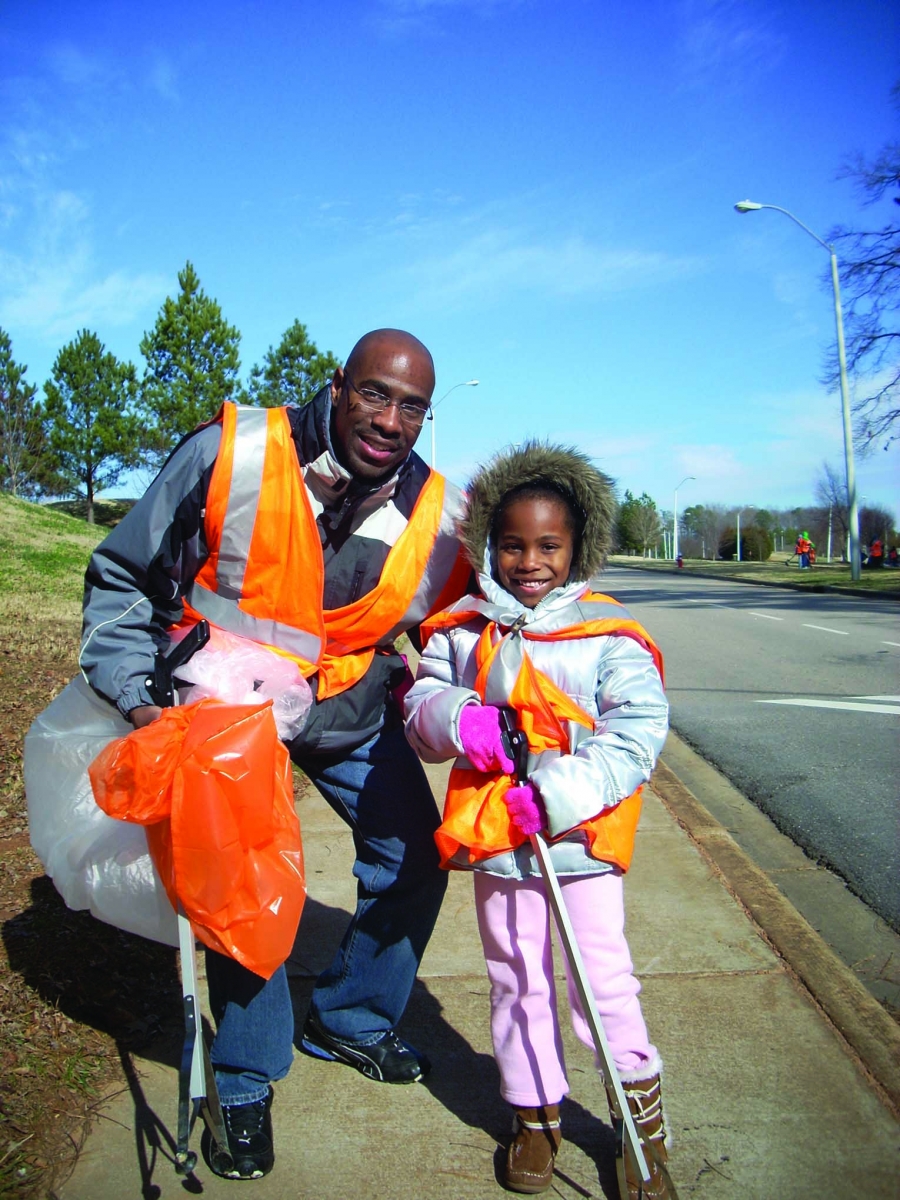 This father-daughter duo took part in a previous Middle Creek Day of Service in Cary, part of the annual Dreamfest celebration.
MLK Jr. Day of Service 2016
Monday, Jan. 18 at 10 a.m. and 2 p.m.
Middle Creek Community Center
Volunteers are invited to help maintain and beautify the area around Middle Creek Community Center. All ages are welcome; volunteers 15 and younger must be accompanied by an adult. To register, call (919) 469-4301 or email sarah.justice@townofcary.org.
The Freedmen's Bureau Project
Saturday, Feb. 6 at 2 p.m.
Page-Walker Arts & History Center
In honor of February as Black History Month, the community is invited to participate in the Freedmen's Bureau Project to index 4 million freed slave records into a searchable online format available for genealogists and families. John Farnsworth, public affairs director for The Church of Jesus Christ of Latter-Day Saints, will discuss the Family Search organization working with the Smithsonian National Museum of African-American History and Culture, the Afro-American Historical & Genealogical Society and the California African American Museum.
For more information on Dreamfest 2016, visit townofcary.org.