The Town of Cary is trying something new to serve its western residents: a storefront community center.
Next to a juice bar and Domino's pizza in a small shopping center at 712 Slash Pine Drive is The Hive, so named because the town hopes it will be abuzz with activity, says Julie Collins, a recreation manager for Cary's parks and recreation department.
With that part of Cary growing rapidly, she says the town saw a need to add more accessible classes and activities.
"There were no indoor spaces for a lot of those neighborhoods," Collins said. "Bond Park is the closest and you'd have to travel 20 to 25 minutes (to get there) on a good day."
She calls The Hive a mini center because it's one 2,000 square foot room. Senior fitness, art classes and birthday parties are popular, while evenings from 6 to 8 are its busiest hours, Collins says.
Programs are for ages 2 and up, and include art, dance, yoga and fitness. There won't be summer camps, but some classes, such as robotics, are offered over several weeks.
For a list of programs and how to register, go to townofcary.org/thehive or call (919) 319-4590.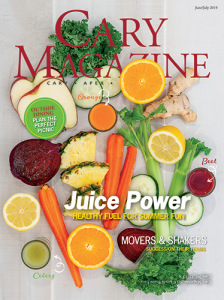 The Hive: Fun for West Cary Residents