Southern Peak Brewery in Apex turned three years young April 6. If you had been there that Saturday, you would have seen food trucks, families, special beer releases and a Kottbusser beer. Huh?
One Mile Round, the Kottbusser in question, is a year-round beer from Southern Peak. It's a German-style pale wheat beer, but that's only half the story. The other half is honey and beer laws.
This beer is crisp and refreshing — perfect for North Carolina summers — with a straw-like color and a hazy appearance. In flavor, the wheat grabs you on the front and the honey pulls you in for the finish. The higher level of carbonation increases its refreshing quality.
Southern Peak works hard to make sure its beers are consistent from batch to batch — except for One Mile Round. The local honey is sourced from certified bee keepers, and the nectar that the bees collect changes the honey. One beekeeper may have a spicier or more floral end product than the apiarist down the road.
Honey has the power to overwhelm in a brewhouse. It can come across as either super dry or sweet and syrupy. This honey was used by a deft hand and imparts floral notes while making sure the final product is crisp and flavorful.
In 1501, breweries in Cottbus were granted a Biermeilie, a privilege to brew and sell beer within a certain district. Cottbus is the home of Kottbusser. As a reference to this history and tradition, Southern Peak calls their Kottbusser "One Mile Round" as a nod to the Biermeile.
In 1877 Tchaikovsky's "Swan Lake" debuted, Thomas Edison invented the phonograph and Kottbusser beer became illegal. Germany's still-enforced beer purity law limits the ingredients for bottom and top fermenting beers, and neither process allows for the use of honey. After Cottbus joined the German Empire in 1871, the licenses to make honey beer were allowed to expire.
To some beer fans, the American craft beer scene might seem crazy — every beer must be bigger and stronger than the last. But when looking at beer's history over the last two centuries, it's really a return — lost styles rediscovered, brewing centers back in business, heritage hops and malts being used again. In many ways, a Kottbusser represents what we see every day in the beer industry: a return.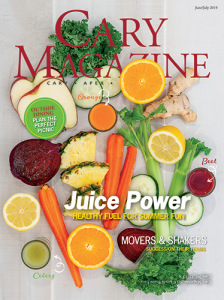 Liquid Assets: One Mile Round from Southern Peak Brewery