For Sue and Mike Pail, home organization is a year-round business, not a once-a-year resolution.
The couple, who are both trained as engineers, opened their Closet Factory franchise 14 years ago, and moved their factory and showroom to Apex a little more than a year ago. Now with more than 30 employees, the business has grown steadily, built on clients' desires to use their space more efficiently.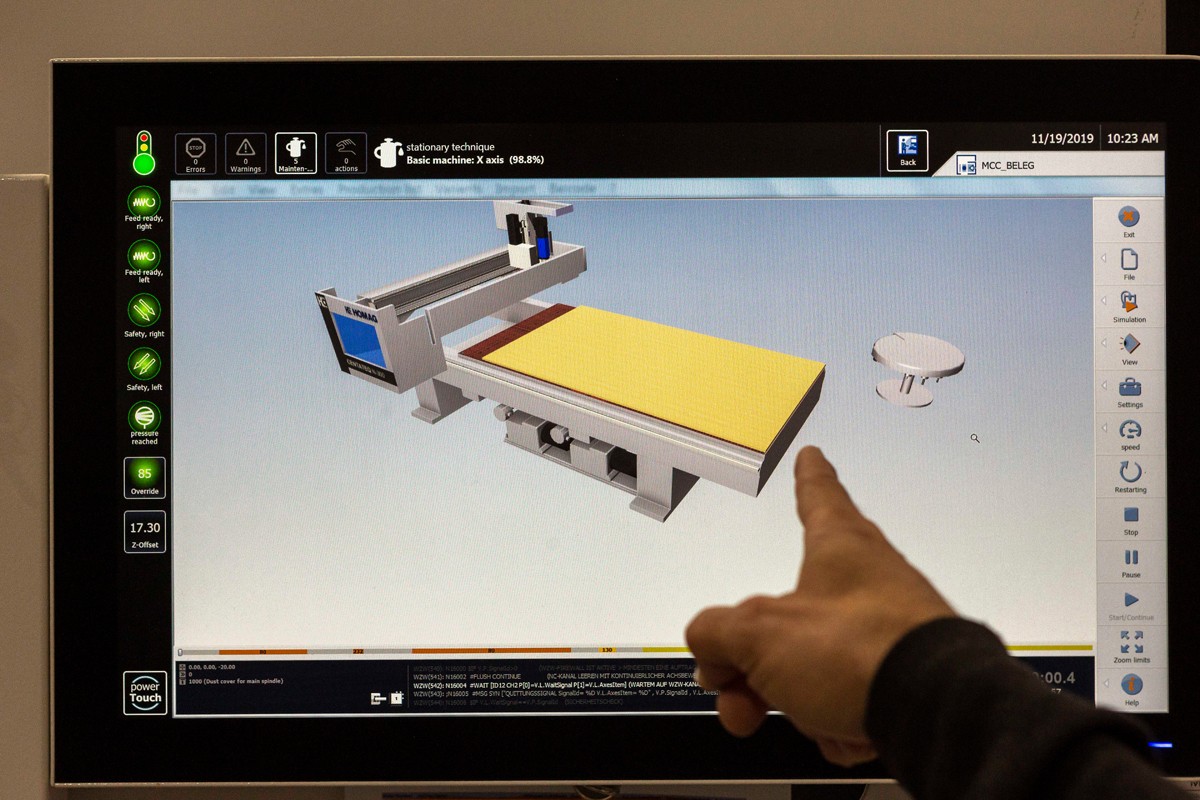 While the company does install custom pantries, laundry rooms, home offices and garages, its core business is remodeling closets. Even in new homes, Sue Pail says, builders will often install only basic wire shelving.
Another constant has been customer service. With a company motto of "Build Around You," Closet Factory's design consultants question clients to better understand the issues they face — their inventory, their style and their budget. They will even measure a client's shoes so that 4 or 5 pairs will fit on a closet shelf — not 4 pairs and a single shoe.
Creating solutions for clients is one of the highlights of the business, Sue Pail says. Recently she unpacked a few more details about the company.
What attracted you to the franchise?
Out of college, Mike and I worked in companies varying in size from a few employees to hundreds of thousands. One common theme was that we were doing work for others and not in control of our product. We did not have a lot of business experience, so the prospect of working with a franchise and having a support network of other owners across the country was appealing. Closet Factory, in particular, put a large value on solving problems for their customers, providing great quality and customer service.
What is your most common install?
We mostly do closets, because most homes don't come with much more than wire shelving or a cleat and rod solution. Even when a built-in closet is provided, it is not always functional for the homeowner.
Home offices are also popular due to the large number of people who work from home in this area. It is hard to find a desk unit off the shelf that fits your style and also works with your space. We take the time to make sure all of the outlets are accessible, there is enough work surface space, and there is the appropriate amount of drawers and cabinets.
Any unique projects?
We had a client who wanted to customize their truck to become a mobile clothing store — like a food truck but for clothing. We created storage for hanging clothes and drawers that locked shut so they did not open when driving. It even had lighting incorporated into the design.
What makes Apex a good location?
Our current location is close to many of our clients, making it easy for them to visit our showroom and factory. We love to give tours! We also manufacture everything right here in Apex, so being so close to our customers makes it convenient for installing.
What's been your biggest challenge as a business owner?
One of the biggest challenges as a business owner is making decisions on growth and investment in the business. When we began the business in 2006, we had to be careful about investing too much, because the economy was not very stable.
As the economy has improved and we have grown, we have continued to improve our processes, so the whole experience — from design to installation — goes as smoothly as possible. Sometimes that required large investments in tools like our state-of-the-art design software, which helps clients visualize the product they are considering purchasing.
What's been the most surprising aspect of owning a business?
One of the most surprising aspects is how many different things you have to think about in a given day. From hiring, purchasing equipment, advertising, payroll, to what type of paper towels to use in the restrooms, there is never a shortage of decisions to be made.
The most important thing is to have the right people around you. You want people who you trust to make the right decisions, so you don't have to do it all yourself. We have been very lucky at Closet Factory to have had so many great people to work with and to help provide the experience we want our clients to have.
2031 Production Drive, Apex
(919) 773-8990
closetfactory.com/locations/raleigh