Winter is now upon us! Breweries have prepared for the onslaught of cold weather by introducing a slew of styles fitting for the arctic air — bigger, richer beers that are great for warming you from the inside out.
The Baltic porter is the sister beer of the standard porter, but a porter is an ale, where a Baltic porter is a lager. What does that mean? A lager uses a lager yeast which is fermented in cooler temperatures and then stored or "lagered" at almost freezing temperatures for several weeks or months. This gives the beer a clean and crisp flavor.
Everyone's familiar with lagers, the lighter beers for warmer days, which is why the Baltic porter is a treat. Its rich malty flavors — caramel, toffee and molasses plus a smooth roastiness — make it perfect for the cooler weather.
Mason Jar Lager's Midnight Excursion Baltic Porter delivers this style beautifully. Coming in at a nice 8% ABV, the porter is dark and flavorful with just the right amount of roasty flavor. Definitely pause to enjoy the aroma of the beer. That's not beer snobbery; it's what enhances the experience of drinking craft beer. As you smell it and take a sip, no matter where you are, the combination of aroma and flavors will put you right in front of a roaring fireplace. For a great flavor experience, pair this beer with a good burger or beef stew. It will knock your socks off!
While the beer comes in cans, the best place to enjoy it is the brewery itself. The Mason Jar Lager Company is located at 341 Broad St. in Fuquay-Varina. They have a big open taproom where you can enjoy a variety of the lagers they specialize in.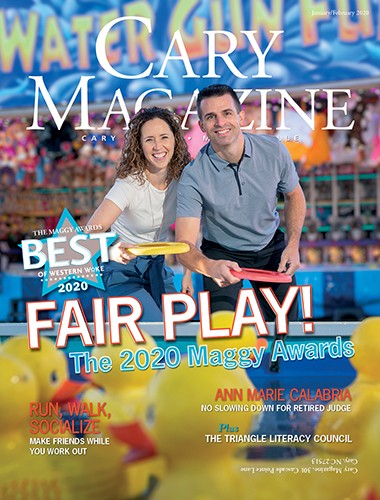 Liquid Assets: Moonlight Excursion Baltic Porter from Mason Jar Lager Company