What would you do, if you knew you were running out of time?
That's the premise behind the Fill Your Bucket List Foundation, a Cary-based nonprofit that grants wishes to adults battling cancer, while creating memories to live on in their families and friends.
"Cancer can be a gift if you allow it to be. It's a chance to do the things you want to do and say things you want to say. It puts life in perspective," said Fill Your Bucket List founder Peggy Gibson Carroll.
When her own father, Charles "Chuck" Gibson, was diagnosed with late-stage lung cancer, Carroll saw her personal and professional lives collide. She's retired from a career that includes extensive oncology and advocacy experience.
"My whole career, I was trying to help patients navigate cancer," she said. "From that work, I knew we didn't have much time. I asked Dad to write down his bucket list."
The family marked off each item — game nights, meals together, visits with friends. The day after they finished the list by watching Carroll's daughter perform with her school marching band, Gibson died.
"We did it all, we said it all," Carroll said. "They were special times."
Since 2014, the foundation has fulfilled the wishes of nearly 20 people, among them James Byers, who died 10 months after his family's trip to Disney World.
His wife, Rebecca, says the trip was a "dream vacation."
The Fill Your Bucket List Foundation gathers to send James Byers and his family off to Disney World.
"The hardest thing for James was wanting us to be OK without him," Byers said. "He was always the provider, working 50 and 60 hours a week to make sure we had what we needed.
"We had always wanted to go to Disney, but finances didn't allow it. The trip meant the world to James. He thoroughly enjoyed watching our boys swim with the dolphins, and back at home he would just stare at the pictures.
"What Peggy is doing, helping families, is phenomenal. My job now is to move us forward, to make sure the boys remember the parts of James he left with us."
James White of Garner is another wish recipient. He and his son, Steven, attended the UNC vs. Duke basketball game this past February. The score didn't go White's way, but they had a great time.
"When somebody tells you you've got something that could kill you, and you don't know how long you have, it's good to have something to take your mind off what's happening," said White.
"And if something does happen to me, it was an experience Steven can tell his kids about one day."
Diagnosed with stage four cancer last fall, White is currently undergoing chemotherapy treatments.
"So far I'm improving, but I'm not cured yet," he said. "Cancer puts life in a different light, quick. I'm trying to do as much as I can with, and for, my family.
"But watching the game, I wasn't thinking about cancer. Peggy and Fill Your Bucket List are nothing but a positive in my life — people who don't know you but are there for you, on your side."
Carroll says new wish recipients are being proposed by their doctors, friends and family. The foundation recently added its first paid employee and hosted its second annual Bucket Bash fundraiser in April.
"People can help by connecting us to those who will donate airline and hotel points, activities and gifts in kind," Carroll said, "or loan us their vacation home. And they can volunteer, as grant directors, on the Bucket Bash committee, or as corporate partners.
"A cancer diagnosis forces us to live life to the fullest every day. The wishes teach us that what's important is spending time with the people we love."
Learn more at fillyourbucketlistfoundation.org.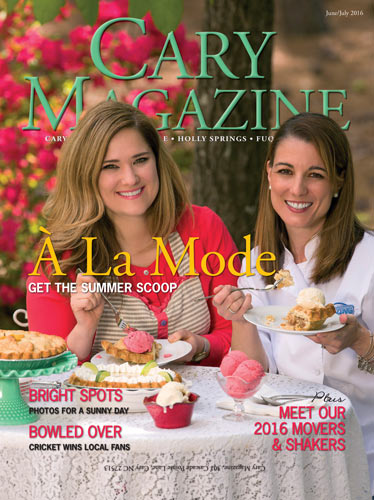 Quality Time: Fill Your Bucket List Foundation