Rum Russian
1 1/2 ounces Kill Devil Pecan Rum
1 ounce coffee liqueur (Durham Distillery Damn Fine Coffee Liqueur)
1 ounce heavy cream
Shake with ice, and pour into glass of choice.

Rum may have originated in the Caribbean, but Outer Banks Distillery in Manteo takes inspiration from the many stories of rum barrels sinking with the pirate ships along our North Carolina coast. Started in 2015 by four friends, the distillers of Kill Devil Rum have several delicious varieties of rum to offer. Their award-winning Kill Devil Pecan Rum is a fantastic bridge between a cordial and a rum, and it offers a lot of versatility in cocktails.
The process for making this rum is quite unique and features local pecans from an orchard in Manns Harbor and local honey from Wanchese. The pecans and honey are loaded into a stainless steel tank and then silver (unaged) rum is added. All of these flavors marry in the tank for a week or so before being bottled. Best idea ever? The leftover rum- and honey-soaked pecans are then transformed into candied pecans, available for purchase too.
Kill Devil Pecan Rum tasting notes:
On the nose, the molasses base of the rum is present with a bit of the honey. At first sip, the heat of the alcohol quickly shifts to a nutty sweetness. The finish is long and reminiscent of a good whiskey. It's nice over ice, but for a cocktail, take this spin on a White Russian. Instead of vodka, use Kill Devil Pecan Rum. Its depth of flavor beautifully complements coffee liqueur.
If you're planning to head to the Outer Banks as the weather warms up, this is a must add to your days away. The tours of the distillery are highly rated!
P.S. Can you bring me back some of those rum-soaked candied pecans?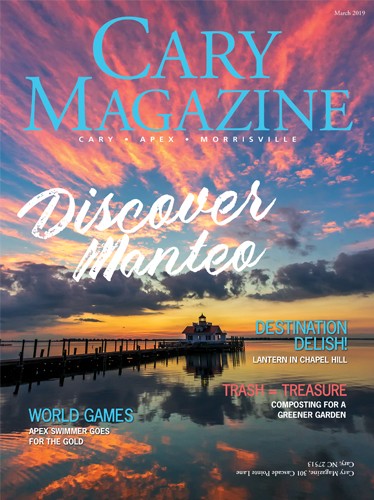 Kill Devil Pecan Rum from Outer Banks Distillery