Here's the boost you've been looking for, the impetus to keep going in pursuit of your dreams.
Here are the 2017 CM Movers & Shakers.
Passionate about what they do, and willing to take risks to move closer to their goals, these 25 people are impacting the "now" of Western Wake even as they shape its future.
And just for you, they're willing to share their hard-earned advice on the true meaning of success.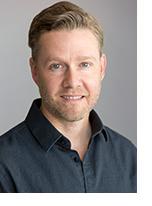 JAY BOND
Title: Co-owner, Bond Brothers Beer Company
On success: Success very rarely comes easily — and passion is key! You have to be willing to give everything you have. And when something doesn't go your way, use that experience as an opportunity to learn, grow and to show those around you who you really are.
Biggest risk taken: Starting over. No matter where you are in life, or how bad things seem, never forget that tomorrow brings opportunities. Staying positive and always pushing forward, no matter what, will inevitably help bring the right people into your life.
How to foster innovation: We truly believe that each and every one of our employees has something unique to offer, whether it's creativity, insight to the industry, or suggestions to enhance the way we run our business. We talk, we listen, and we show our staff that we are all equals. You are only as good as the people you surround yourself with. Let them know that!
Fun fact: I was a touring musician for more than half my life.
BRANDON & KELLY TRIMYER
Title: Co-owners and operators, Duck Donuts Cary and Raleigh
On success: Success at any cost feels hollow. Could we improve financial performance by paying lower wages, using fewer premium products, and giving fewer donations to schools and community groups? Yes. Could we sleep at night if we did that? No.
Work and core values: As parents to three young kids, we wanted to put our family first, but it was tough when we were constantly on call or on the road. Owning our small business has given us flexibility to set our own schedules and never miss an important moment with the kids.
How to foster innovation: By building a diverse team. We hire high school kids, lifetime food service professionals, retirees working part-time … Their different life experiences and perspectives mirror those of our customers and provide great insight into improvements.
Biggest challenge: As we add locations, we can't be everywhere and control everything all the time. We've had to build trust with the team, delegate more, and take a deep breath before looking at YELP reviews.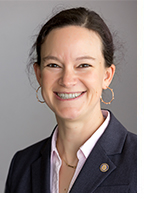 ALLISON "ALLI" WALTON
Title: Senior manager, Datacenter Engineering Customer Experience, Cisco Systems; launched Rotary Club of Raleigh-Parkside and its Snacks@Schools program
Greatest strength of Western Wake: Collaboration to solve local problems. The desire to help our neighbors, and to do so together, is amazing.
On success: You cannot do everything yourself, and when you stop trying you learn how to do more, because you aren't alone.
Biggest risk taken: Working with a few peers to start women-specific programs. I had to go to some senior people and ask for time, money and investment of their top people. The best part is that they are as invested as I am, and keep telling me yes!
How to foster innovation: Getting opinions from everyone matters, and sometimes that's easier out of a business setting. For volunteer work, the downtime, when we can talk about anything, tends to be productive for building relationships and sparking creative ideas.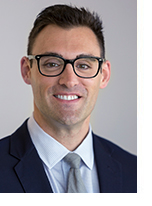 JAMES AMATO
Title: Marketing strategy and business development, Capitol Broadcasting Company; board member, Leadership Triangle; president-elect, Research Triangle Park Rotary Club; chair, Rotary District 7710 Hodges Ethics Initiative
On success: It makes its roots at home in how we approach the ordinary events and circumstances of our daily lives.
How to foster innovation: I spent over a decade in higher education, designing environments and programs that helped millennial students thrive. During this time I lived in the residence halls engaging, learning and collaborating with my students. The opportunity gave me the unique lens through which I see things and solve problems. It helped me become a design thinker, something I leverage every day.
Biggest challenge: I tend to take myself too seriously. My beautiful, hilarious 8-month-old daughter is taking care of this quickly!
Fun fact: In October 2015, my wife and I were featured in an episode of HGTV's "House Hunters."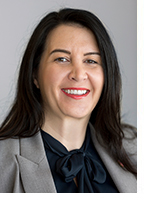 SAMANTHA GODFREY
Title: President and CEO, United Drug Supply; board member, Morrisville Chamber of Commerce
Work and core values: DIGA — Diversity, Innovation, Growth and Awareness — are our core values at UDS. One of the benefits of running your own company is that you can set these values in place to create the environment that you want.
Biggest challenges: Government regulations. Forecasting and capital. Talent and hiring. We started with one item on our first government contract two years ago, and are now up to 1,900 representing over 30 manufacturers. Transitioning our business model to compete with larger distributors while keeping up with government regulations has been arduous. We found a law firm specializing in the exact field … and hired someone smarter than myself to take us to the next level in contracting … we signed on with a fractional CFO, a prime example of how the value of relationships can help grow your business. And while I am passionate about my business as a sales-oriented CEO, I'm a terrible HR manager. Hire what you're not good at, a major lesson I had to learn as I grew.
How to grow: Invest in talent, listen, admit mistakes and don't repeat them. I take time to give back, whether through the nonprofit we run, Operation Eagle Inc., or by helping other entrepreneurs via Triangle Angel Partners.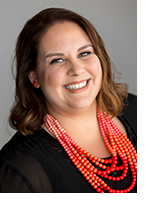 TERESA PORTER
Title: Owner and photographer, My Friend Teresa Studios; Alumni Board, Cary Academy; partner photographer, Heart Gallery of America-NC
On success: Success happens when you discover what makes you unique and how to share it with others, and celebrate in others what makes them unique so the cycle can continue.
Biggest risk taken: Moving away from what every other photographer seemed to be doing, which was taking pictures and putting them on a CD, and instead learning how artwork should be displayed in the home.
How to foster innovation: Creativity requires breathing room. We set ourselves up for inspiration by meeting with clients, and discover what makes them unique. Then we wait for the creative idea to show up. Sometimes that means I'm asking them to bring clothes that can get wet, or rushing an Amazon order of 25 colorful round balloons.
Fun facts: I had a bad car accident and have a titanium rod in my leg. I learned to walk again but enjoy feeling like an unstoppable bionic woman. Also, I was featured several times on The Huffington Post for a viral blog post I wrote called, "So You're Feeling Too Fat to be Photographed."
PAUL YOKABITUS
Title: Estate planning attorney, NC Planning; board president, The Carying Place
Greatest strength of Western Wake: A dedication to controlled and constructive growth while maintaining a small-town feel. The community is so warm and welcoming, especially to newcomers.
On success: The money is not the bottom line. It's the desire to make a difference, and the passion for your work, that creates success.
Biggest risk taken: Leaving Michigan, my family and professional network, to pursue a career in law in North Carolina. I learned that comfort can be a handcuff to success; sometimes you've got to take a leap of faith and put yourself out there, to reach your full potential.
Biggest challenge: Finding enough time in the day to be a great lawyer, but also be a great husband to my wife, Alix, and dad to my two boys, Conor and Mason. Time management, planning ahead, and (prioritizing technique) "eating the frog" have all been valuable strategies to maintaining work-life balance.
How to grow: Developing strong mentors and knowing when to ask for help.
Fun facts: I'm a huge true crime fan, and an IPA enthusiast.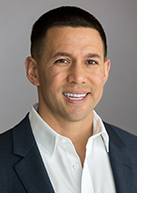 MICHAEL YOUNG, Ph.D.
Title: Director of performance and research, Athletic Lab; head fitness coach for N.C. Football Club and N.C. Courage professional soccer teams; author and lecturer
On success: Success is about contentedness, being happy with what you're doing and where you are in life. In this regard, it is something we can have direct control over with our actions and outlook.
Biggest risk taken: My biggest risk was moving (from New York) to the Triangle to start Athletic Lab. I slept on the floor and ate every meal using a single bowl and fork. But my family joined me, I found a warehouse lease, and several elite athletes moved to the area to train with me. I haven't looked back since.
Work and core values: I introduce children to healthy habits and a love of movement that has lifelong benefits. I help adults get into the best shape of their lives. I help athletes pursue their passions and dreams … On a larger scale, the health and fitness of a community has positive implications on workplace and school productivity, safety and more.
JEREMY BOND
Title: Co-owner, Bond Brothers Beer Company
Biggest risk taken: Success and risk go hand and hand. Opening a brewery by far is the biggest risk I've taken in my life. We put in the time, energy and research to succeed, but there are never any guarantees. Taking nothing for granted and being willing to make personal sacrifices is key.
Work and core values: Growing up as an artist, I've always looked at life a little differently. When it comes to beer I think that's very important. Our slogan, "Old school classics, new school originals" represents how we think as individuals and as a company. We respect tradition, yet we are passionate about innovation and always try to bring something creative to the market.
Fun facts: I played "the grandson" in a commercial promoting Major League Baseball as a kid, and I studied as a sculptor's apprentice in the crypt of St. John the Divine Cathedral in Manhattan.
LESLEY RICHMOND
Title: Owner, Mama Bird's Cookies + Cream
On success: The number one lesson I've learned in my lifetime is that nothing beats hard work. Hard work outweighs talent and intelligence, and is necessary if you want to succeed. This not only means working hard when things are going well, but working harder when things are not. It means taking calculated risks and sticking to them, no matter how challenging they are.
Biggest risk taken: Opening our storefront. Trusting that we've got a unique and flavorful product and standing behind our process has been worth the risk.
Biggest challenge: I continue to work a full-time job, run the ice cream shop and support two active children, so finding time for everything has been a challenge. I'm finding that there's not enough time in a day to get everything done, so being open to ask for help and trusting others to run the shop or run my kids around has been challenging.
Fun facts: I'm adopted and grew up in the Pittsburgh area, but I'm an avid Cleveland sports fan.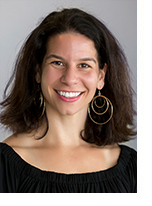 AMANDA DISMUKES
Title: Owner, lead trainer and instructor at Hustle Fitness Studio
On success: Never compare your success to someone else's. Be you. Let others' success motivate and inspire you, but never let it defeat or discourage you.
Biggest risk taken: Leaving my full-time job of 10 years to open my own fitness studio. I did not have a location or any equipment; I literally started with nothing. Doing what you love is worth the risk. I have learned that I can do anything I set my mind to — fear and unknowns will not hold me back. And whatever the outcome is, I will be OK.
Work and core values: My work is about treating others with kindness and respect, sharing joy and making people laugh, helping people meet their wellness goals and giving them a safe place to disconnect from life and stress.
How to grow: My focus is on my business and growing that; it is my life, seven days a week. I talk to other fitness professionals and learn from them, what works and what doesn't. I never want to get too comfortable.
SARAH GASKILL
Title: President, Morrisville Chamber of Commerce
On success: Success comes in many forms. It's important to celebrate not only the big wins but the small successes along the way, and with the team that made it happen!
Biggest risk taken: My first job out of college was for a new event facility. I had no experience other than a few internships and was hired for an executive director position. The most valuable lesson learned was to surround yourself with good people, because they will help you grow.
How to foster innovation: I consistently ask for ideas and suggestions from my team and from our members. For people to feel ownership of their space, it is important to encourage them to try new things, with room to make mistakes. Given the ever-changing landscape of business as well as the robust growth here in the Triangle … being creative and innovative in our approach will be most important as we move forward.
Fun facts: I started my career as a wedding planner. I also love canning fruits and vegetables; I've been told I make a mean pickle.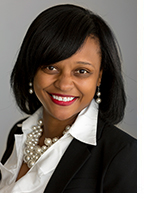 TETNIKA WILLIAMSON
Title: Instructional management coordinator and assistant principal intern, Wake County Public Schools; owner, party planner and stylist, Poise Boutique and Cutie Pie Pampering
Greatest strength of Western Wake: Its sense of community support, and the revitalization of businesses.
On success: There's not one set pathway or one size fits all in success — there's enough success for everyone. However, you can only define your own success.
Biggest risk taken: Leaving my corporate job in 2007 to pursue a career in education.
Work and core values: Helping others; providing a service through outreach and education.
How to foster innovation: Staying up to date on the latest market trends.
How to grow: My love for learning — attending continuing education courses, professional development, and trying new things.
Fun facts: I completed my first half-marathon in November 2016, ran another in June. Also, I am a self-taught artist and love to paint abstract artwork.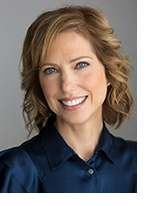 ERICA ADAY
Title: Postpartum doula and baby sleep expert, First Daze & Nightzzz
Greatest strength of Western Wake: Our people. Our shared desire for love, health and happiness in our family's lives are the common threads that connect us.
Work and core values: Love, compassion, caring, appreciation and belief in others are core values that shape and guide me. Although we may have differences, we need to care for each other.
How to foster innovation: Working with a team of other skilled and intuitive women really helps. We problem solve and provide support to families as a team, with access to each doula's special skill sets and experiences. Every family is unique, so our collective methods of support are always evolving.
Biggest challenge: Squeezing in time for friends and fun can be challenging. I try to practice what I preach to my clients — to relish small moments and be thankful for each day, instead of getting caught up in the busyness of life.
Fun facts: I was a makeup artist for Glamour Shots in the 1990s, which has come in handy for my daughter who sings and performs in theater, and have worked as a sign language interpreter at a school for the deaf.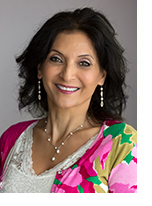 BEARTA AL-CHACAR
Title: Owner, event planning firm NC Vibes; director, annual International Festival through nonprofit International Focus
On success: All experiences are successes — failures are just successes in the works.
Biggest risk taken: I left my home country, Lebanon, when I was 19, having only seen the U.S. in movies. My father told us, "Make sure you have good education so that you can always rely on yourself." My parents died when I was 5, and this message is about the only thing I have from them.
Work and core values: I strive to connect with positive people and projects, and stay away from negativity. I care about cultural integration and know how difficult it is to learn to live in a new environment; making connections makes one stronger through transition.
Biggest challenge: These events are a celebration of accomplishments, traditions and culture, and are enjoyed by thousands. My biggest challenge is learning not be affected by one negative comment.
Fun facts: I speak French, Arabic and a little Spanish. I was given the 2010 Volunteer Award by President Obama, and was a UNICEF and United Nations High Commissioner for Refugees ambassador.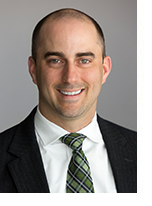 JASON GRANTHAM
Title: Financial planner, MassMutual; board member, Military Missions in Action; founder, Veteran Owned Business Festival; co-chair, Fuquay-Varina Young Professionals Network
Greatest strength of Western Wake: The greatest strength of this area is business opportunity … the people here embrace growth while maintaining the small-town kindness I grew up knowing.
Biggest risk taken: I volunteered and was a part of the first year-long combat deployment in the Air Force in 2006-2007. I learned that training and teamwork are essential to success. This applies not only in a combat situation, but in the business world as well.
Work and core values: It follows the core values I learned in the Air Force: integrity first, service before self, excellence in all we do. I follow these when working with clients to help create the best and most relevant financial plan for their specific needs.
How to foster innovation: I'm always looking for ways to show how much we care within the communities that we serve. This includes sponsoring a variety of community events and helping military families.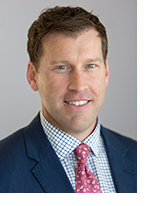 TED BOYD
Title: Downtown development manager, Town of Cary
Greatest strength of Western Wake: Geography. Proximity to Raleigh, RTP, Durham, Chapel Hill, RDU and major universities attracts great companies who need great employees, who want to build great communities by being engaged citizens.
Biggest risk taken: Walking away from a full scholarship for a master's in divinity two years into the program. Lesson learned … most of life's decisions are not between good and bad, but between better and best.
Work and core values: I am vision and mission driven. I'll do just about any type of job so long as I believe in that vision — picking up trash as I walk down the sidewalk, working with a developer on plans for a new building, or trying to scout the next new business to open in downtown, I'll give the energy and time to make Downtown Cary happen.
Biggest challenge: Amazon. They are changing the way we shop and the way we understand retail, which could have a significant impact on soft goods retail shops, a key component of vibrant downtowns. I've got a call into (Amazon founder) Jeff Bezos.
Fun fact: "Ted" is a nickname and is not derived from my legal name, Wofford Ptolemy Boyd III.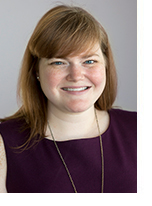 ELLEN FRAZIER
Title: Marketing and volunteer manager, Dorcas Ministries
Biggest risk taken: My study abroad experience in college. It cultivated my love for travel and my appreciation for different cultures, which makes me more open to the different cultures around us in Cary.
Work and core values: I was initially drawn to work at Dorcas Ministries because the work and mission directly align with my beliefs and core values. As a Christian organization, I am able to live out my faith on a daily basis.
How to foster innovation: Part of my role at Dorcas Ministries is to help shape how we are viewed within our community, through our marketing. As I work to develop our new marketing plan, I am fostering conversations with my co-workers and collaborating with them on new things we can do to bring awareness to the organization. I am also responsible for our volunteer recognition events and, while we can never say "Thank you" enough to the 450-plus volunteers, I try to come up with a new "treat" every year.
Fun facts: I'm a North Carolina native, and I don't eat barbecue. I have also always wanted a teacup pig as a pet, which might explain why I don't eat barbecue.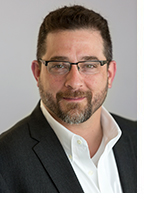 TOM HAVRISH
Title: Owner and chef, Lugano Ristorante and Academy Street Bistro
Greatest strength of Western Wake: The continued growth in the community, as well as the many different tastes that continue to be as diverse as any other city or town.
On success: Don't be content with it. Always keep pushing and growing, and always be careful how you define success.
Biggest risk taken: Buying out my former partner. There were many sides to owning a business that I was not aware of or good at.
Work and core values: A simple rule to follow: You're never wrong doing the right thing.
How to foster innovation: In the restaurant business, creativity is very important. There also has to be structure. I try to get input from all levels of staff, and nothing is off limits. I find this promotes a sense of ownership in what they do.
Biggest challenge: Running two restaurants by myself, and reminding myself I am not Superman and cannot go at it alone.
Fun fact: I've been a huge "Star Wars" fan my whole life.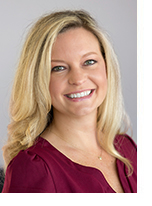 CHRISTIE MOSER
Title: Vice president Member Services, Cary Chamber of Commerce
On success: Some things take time to achieve. Have confidence in yourself, your abilities, and for me, confidence in my Lord that he will provide me with wisdom and guidance.
Biggest risk taken: I recently took over the Member Services position at the chamber. After 10 years in my previous role, this was a leap that I wanted to take. Risks can reap many rewards!
How to grow: This year I joined my first board of directors, for Note in the Pocket, so I am trying to become more engaged and learn from others. The leadership we have through the Cary Chamber is tremendous, and I also value the opportunities to learn from those around me.
Fun facts: I am a big foodie and "Top Chef" follower and have met numerous chefs from coast to coast. And I once won a contest, where Keith Urban flew me and my husband out to Nashville for his private tour rehearsal.
NAYMA KOSE
Title: Community program organizer, youth mentor and volunteer, Zakat Foundation of America
On success: Success is when you have touched someone's life for the better.
Biggest risk taken: Moving to North Carolina from Delaware two years ago. I didn't know anyone, but found out that a bigger city has many more opportunities for the whole family.
Work and core values: As a Muslim, I am taught that God will continue to help a person as long as he is helping others. That has been a driving force in much of my volunteering, as I always need God's help in everything I do.
How to foster innovation: I look for a person's talents when finding a volunteer activity for him to do. For example, I had a group of high school kids start an afterschool basketball camp, and arts and craft camp, at an elementary school. The school had neither and both the high school and elementary school kids loved what they were doing.
Biggest challenge: Managing my time. I have five precious kids and I have to always find ways to use my time efficiently.
How to grow: I try to learn what problems members of our community face, and then try to find others who have the talents and means to help them.
TRACY CALLAHAN
Title: Founder and CEO, nonprofit Polka Dot Mama Melanoma Foundation; board member, Western Wake Farmer's Market
On success: Success is not an end; it is a launching point for the next adventure. Success is also a team effort.
Biggest risk taken: A friend offered a decommissioned school bus for the foundation. I worked to get it branded, tuned up and road ready. I worked through the endless bureaucracy of the DMV, insurance companies, and the politics of other states. When I finally picked up the "Shade Shuttle" in New Jersey, it was the first time I even saw the bus. In less than two months, this mobile education unit has allowed us to screen close to 100 people for skin cancer and to raise awareness about melanoma.
How to foster innovation: I am lucky to work with some incredibly talented and creative people, and think the best approach is not to get in the way or micromanage their work.
Biggest challenge: We are growing so quickly that it is hard to keep up with all the opportunities that present themselves. We are always looking for more community supporters willing to join our group.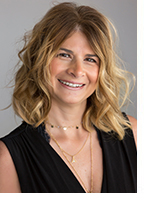 CORRIE ISMAILI
Title: Owner, president, CEO and COO, Halie's Boutique
On success: I have learned that success is not quick or easy, but that's what makes it more satisfying.
How to foster innovation: Our staff is a group of diverse, intelligent and talented women. My door is always open, and every idea is a good idea. When we meet as a group we feed off of each other and formulate fantastic plans!
Biggest challenge: The biggest challenge for every small business in its infancy is establishing its brand. I have put a lot of thought, effort and research into building the Halie's Boutique brand and making it unique. … Customers either shop online or want the unique boutique feel. We work hard every day at establishing both.
Fun facts: I was originally going to be a lawyer, and spent a few summers working in the court system on domestic violence and helping woman regain independence. And, I was "best dressed" in high school.
MONTANA WAGNER-GILLESPIE
Title: Manager, WakeMed Mothers' Milk Bank; co-chair, WakeMed Breastfeeding Council; member of strategic planning committee, Human Milk Banking Association of North America; graduate student at N.C. State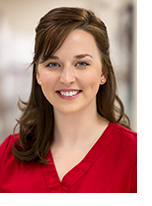 Biggest risk taken: I was in a volunteer position at the milk bank when the supervisor position opened up; a nursing degree was required to apply. I got up enough nerve to email the director and explain what I could offer, despite not being a nurse. I learned that you have to be your own advocate for the things you want. You have to put yourself out there even if self-promotion makes you uncomfortable.
Work and core values: Making sure everyone has the opportunity to succeed in life is something I am passionate about. I get to play a tiny role in making sure that fragile infants get the best possible start with the best possible source of nutrition, human milk.
Biggest challenge: Unpredictability is difficult in my position: Supply, equipment, demand, etc. I have had to learn to let go and realize that I can't anticipate every problem. Being a strong leader doesn't mean that you never face challenges. It's how you help your team navigate those challenges that matters.