The Chatham Street Wine Market is known for its cozy, welcoming atmosphere, free Thursday-night tastings and the on-target recommendations of owner Doug Gambardella.
The native New Yorker and his wife, Bonnie, fell in love with the walkable neighborhoods in New York and found a similar vibe in downtown Cary, where they bought a house in 2012.
Bonnie Gambardella, who grew up in Cary, says living downtown helped them launch the business. While enjoying a meal at Belle, the couple found out that the storefront on Chatham Street would soon be available. They knew instantly that the space was perfect for the neighborhood wine store they had always envisioned.
"We wanted to recreate what we had in New York," she said, "to form relationships with people who come in every day and with new customers."
The deal came together soon after, and in late October 2015, Chatham Street Wine Market opened its doors.
The shop focuses on small, family-owned wineries that produce excellent wines at approachable prices. Customers can buy a bottle or two to take home, try a glass of something new, or split a bottle with a couple of pals on the shaded patio or comfortable back room.
Doug Gambardella says there's no "right" way to enjoy wine; just drink what you like. He explains how he helps his customers do just that.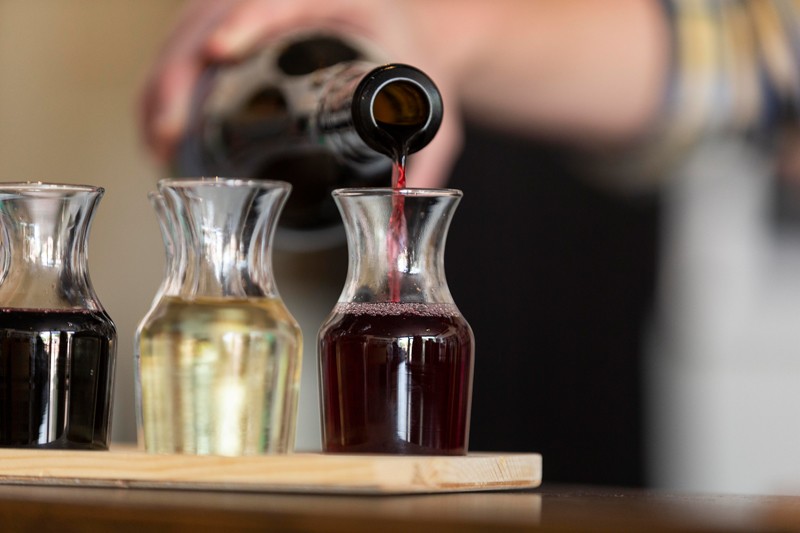 Why open your own business?
I had worked in other people's wine shops for years — small, locally owned, neighborhood shops that engaged with the customers about really cool wines. My wife, Bonnie, and I would daydream about owning a shop like that. When we moved to downtown Cary, we fell for the community and businesses here and were excited about the direction it was headed. When we saw a storefront was going to be available for rent, we realized it was the perfect location to build that kind of wine store — and we decided to take the plunge!
What makes the shop unique?
Hopefully, our wine selections! Being such a small store, I'm always working on finding wines to offer our customers that are not available in the supermarket and deliver a ton of quality for the price. My focus is wines that are under $25 and not only delicious, but farmed by smaller, family producers and from regions and varietals that are a bit off the beaten path.
What's been the biggest challenge as entrepreneurs?
Definitely time management. Between the wine shop and Bonnie's business (she also works full-time as a real estate agent at bonnieghomes.com), it's always a struggle to find time for both work and family. Our son was born a month after we opened the shop, and now we have a daughter, too. It's a lot to juggle, but we feel lucky to be able to do it on our own terms.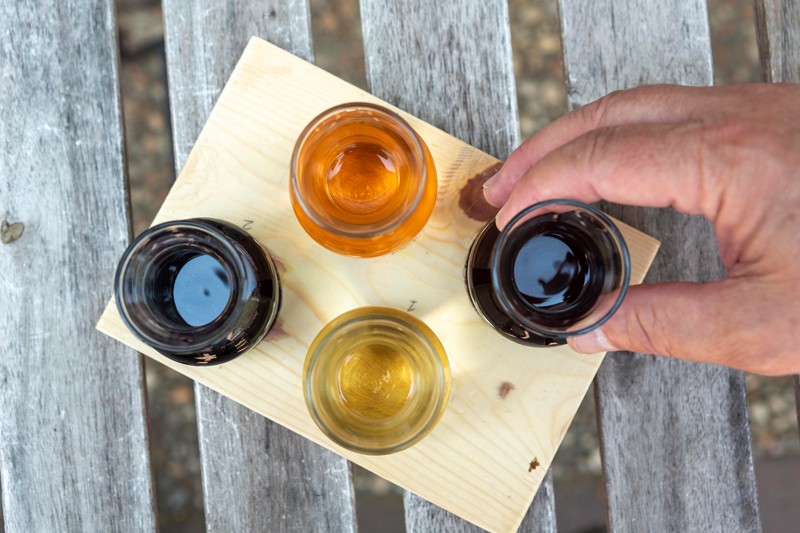 What's been the best aspect of owning a business?
Being part of the growing community in downtown Cary has been great. The support we've received from the neighborhood has been wonderful since Day One, and getting to know our customers is definitely the best part of the business. We've made so many lovely and unexpected friendships that started over a glass of wine. It's also been amazing to see our customers connect with each other in the same way. It feels like we have an extended wine "family" through the shop. And it's always awesome to hear from our customers that we helped them discover a new favorite wine on the shelves.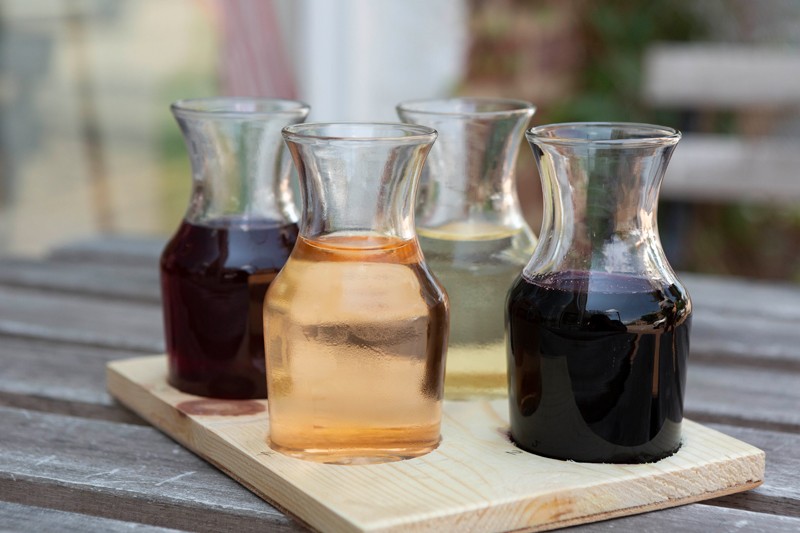 How do you help your clients learn about wine?
Tasting wines is the best (and most fun!) way to learn about them. Despite a dozen years in the business, we're still always learning about new wines and enjoy sharing that with others. We are proud to offer plenty of options to try wine — either by the glass, by the flight, with weekly tastings, and with special events. We also write up tasting notes for the wines on the shelf and organize them regionally and by style to encourage customers to discover something new.
What advice can you give people who are intimidated by all the choices out there?
First, find yourself a good, local wine shop (hint, hint) that has a curated selection and owners and staff who are happy to give advice and answer your questions. And second, don't overthink it — just drink it! Don't worry about the "right" way to taste or drink wine. Wine isn't supposed to be pretentious — wine is food, meant to be enjoyed every day, whatever the occasion. t
111 W. Chatham St., Cary
(919) 377-2988
chathamstreetwine.com