Virginia Distillery Co. was started in 2011 in Livingston, Va. The distillery is focused on distilling and aging single malt whiskey. However, since much of their whiskey is currently aging in barrels and not yet released, the distillery has several current offerings that are blended whiskeys.
This route is common for craft whiskey distilleries, as it allows their distillers to make something unique, while also distilling white whiskey for aging. Virginia Distillery Co. has four blends available that use their own 100% malted barley, unaged white whiskey and sourced (or bought) Scotch whisky. All of these have a different spin on their cask, or type of barrels, for finishing.
This whiskey blend has been finished in port casks for a minimum of one year prior to being released. The nose of the whiskey is reminiscent of bourbon, which is most likely attributed to the port barrels adding a hint of sweetness. On the palate, the "funk" of the unaged single malt whiskey comes first but is quickly softened into Scotch peat smokiness. The port doesn't come in until the end. If you're a fair-weather fan of Scotch who is not into the depth of smoky peat, this blend is definitely worth your time. Whiskey fans who also appreciate the harsher edges of unaged single malt will also enjoy this offering.
As I've noted before, certain styles or varieties of spirits have name and/or region protections. These naming rules add a twist to the story.
The Port Cask Finished Virginia-Highland Whisky is available in Wake County ABC stores, but it may soon be seen with a different name. In July, the Scotch Whisky Association sued Virginia Distillery Co. for their use of the word "Highland," since that term is "reserved exclusively for Scotch whisky under U.S. federal regulations," according to the suit. But in late August, the lawsuit was withdrawn when Virginia Distillery Co. agreed to stop using "Highland" on its Virginia-Highland Whisky.
But whatever is on the label, it's the spirit that counts. We devised a quick boozy cocktail of 1 ounce each Virginia Distillery Co. Port Cask Finished Virginia-Highland Whisky and Durham Distillery Damn Fine Coffee Liqueur. Sláinte.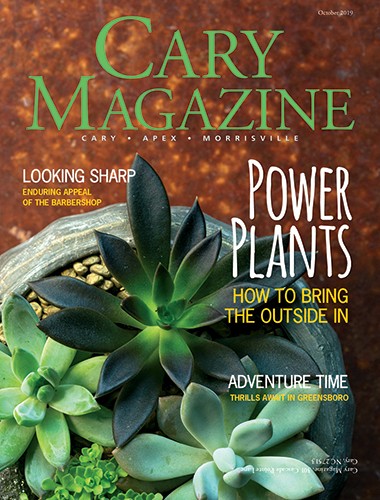 Port Cask Finished Virginia-Highland Whisky from the Virginia Distillery Co.