Life has compartments — faith, family, work and workout. Or it did, until now.
In a unique partnership that's drawing attention from nonprofits around the country, The WHY Project Inc., is an inspired collaboration between Crosspointe Church and YMCA of the Triangle, and you're invited to be part of it.
"The goal is to create an environment that draws people in every day of the week," said T.J. Terry, lead strategist for Cary's Crosspointe Church, led by Pastor Jonathan Bow and celebrating its 20th anniversary this year.
"We didn't want to build something for us without paying attention to the broader community," Terry said. "People are attracted to a place where they feel at home, and loved. It doesn't matter what you believe. You belong."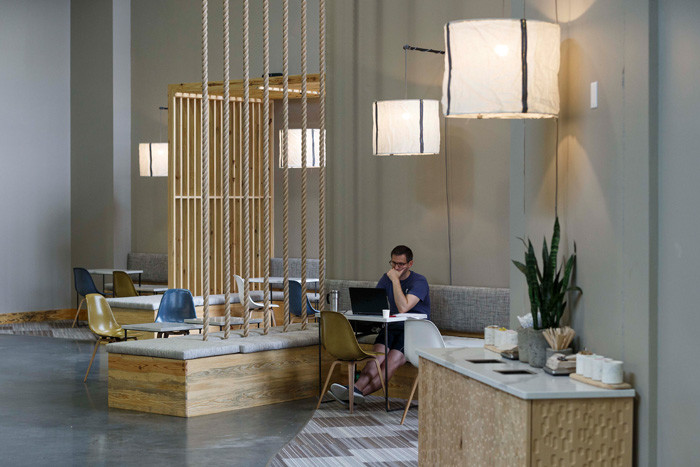 Crosspointe bought 38 acres of northwest Cary farmland back in 2001, and opened its church building here in 2003. By 2010 they were bulging at the seams with growth, and planning an expansion.
Church leaders noted a lack of places for teens to connect in Northwest Cary, and immigrant families feeling isolated from their community. Then a casual conversation about faith between two friends from Crosspointe and the YMCA changed everything.
"(The WHY Project) is such a great benefit to both organizations," said Travis Hinton, director of service programming and communications at Crosspointe. "But the driving motivation is the benefit to the Cary community."
"It's a unique partnership that can magnify our impact," agreed longtime YMCA employee Brad Emory, branch director for the new Northwest Cary facility, citing the YMCA's mission to put Christian principles into practice and serve people of all faiths.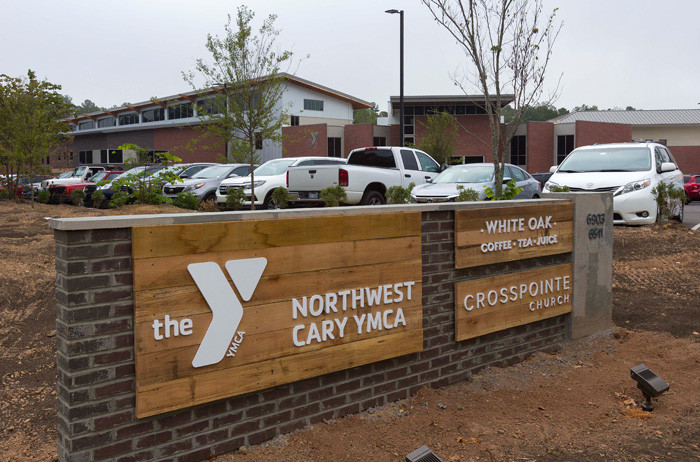 "This area is important because of its growth," he said. "The Y already had a footprint in local schools here with afterschool care and camps, but the cost of land here is so high, it would have been almost impossible for us (to build)."
Crosspointe members gave sacrificially during a two-year campaign, pledging funds to build the Y on its land. The YMCA now has a 20-year lease for the use of the facility, operating independently of the church. With six five-year renewal options, the deal can last for the next 50 years.
Terry notes that financing for this unusual partnership was turned down by 13 banks before one said yes.
The Northwest Cary Y has the association's largest wellness floor, an outdoor pool, four group exercise studios, and an extra-large gym that the church plans to use at some point in the future.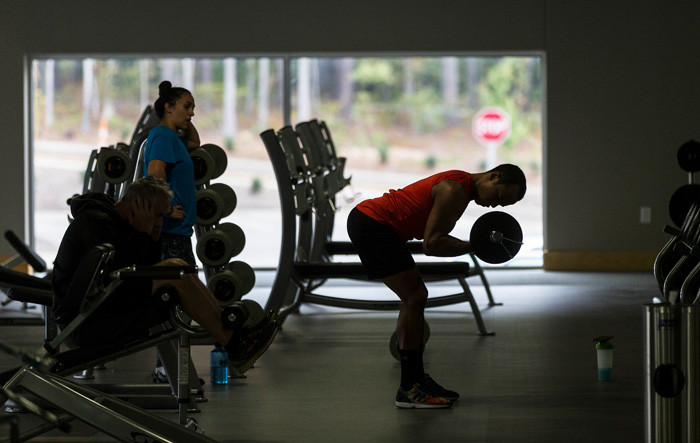 "The most exciting opportunities are one, to focus on the needs of teens," Emory said. "Mills Park Middle School is one of the largest middle schools in North Carolina, and we have multiple high schools nearby. We're already seeing Y and Crosspointe leaders serving in each other's programs, and speaking at each other's events.
"Two is that both the Y and the church have huge bases of volunteers, and that puts us in the position to leverage pools of volunteers for organizations outside these walls, to engage with other nonprofits."
For example, the Northwest Cary Y will partner with Meals of Hope and the Cary Rotary Clubs on Nov. 17 to serve as the packaging site for 20,000 meals.
"We didn't ask for this — a conversation on faith became this," Terry said of the project. "We believe God is in it, and feel we're being called.
"The ideal? To see a thriving church and a thriving Y, a healthy relational dynamic. To influence churches across the country to be better businesses and good stewards. To still be humble and growing and learning. I hope in 10 years, we're more the norm."
The WHY Project
6911 Carpenter Fire Station Road, Cary
thewhyproject.net