Pssst! Ya wanna know a secret? Herbaceous peonies (Paeonia lactiflora), those beautiful perennials with the big, bodacious blossoms everybody adores, really aren't that hard to grow in the South!
This should be welcome news to local gardeners who regard these peony bushes as highly desirable but finicky when it comes to fabulous flower shows. The trick is not that these peonies can't stand the Southern heat; it is because they miss the winter cold.
Peony bloom production is stimulated by "chill hours," a professional grower's term for long stretches of low temperatures in the winter — a usual given north of the Mason-Dixon line, but not always the case in the South. The solution is to simply find cultivars that don't need as much extended cold to produce fabulous floral displays.
Timely Tip
Peony tubers can be found at most quality garden centers this time of year, but if you want a broad selection of cultivars to pick from, consider searching sites of the online retailers below. Just be sure to either call these e-shops or do research on the web for those all-important chill hours. Make sure the peony you pick will settle for a Southern winter to produce a knockout display of flowers in the spring.
In general, going with older cultivars with early to mid-season blooms improves the chances for success in this region, because they usually require fewer chill hours to develop properly. In addition, there are many newer peonies that breeders have developed with Southern gardens in mind.
Some of the better time-tested selections from years past for Southern gardens include 'Monsieur Jules Elie' (introduced in 1888), that sports light pink, double blooms; 'Festiva Maxima' (1851), a perfumed, double-white charmer; 'Nymphe' (1913), with fragrant, blushing pink blossoms; 'Sarah Bernhardt' (1906), a popular selection with pleasing, double-pink flowers; 'Felix Crousse' (1881), a raspberry red showoff; 'Lady Alexandra Duff' (1902), a semi-double pink; and 'Flame' (1939), which is well lit with eye-catching red single flowers.
As for newer cultivars, a few top performers for this area include 'Do Tell,' light shell pink petals surrounding a ruffled, dark pink center; 'Snow Swan,' white petals with golden center; 'Scarlett O'Hara,' rich red petals around a glowing yellow center; and 'Prairie Moon,' soft, butter yellow with a bright yellow center.
September is a good time to plant peonies, which can be found in local garden centers in the form of tubers. When buying tubers, pick ones with at least three to five pinkish "eyes." This is important if you want peonies that become mature showoffs in just a few seasons.
For best flower production, plant peonies in a spot that gets plenty of early sun but is partially shaded from harsh, late afternoon rays. Prepare a hole for each tuber at least a foot deep and wide, and mix in plenty of compost or quality commercial garden soil.
And keeping that important cold requirement in mind, the tubers should be planted no more than an inch below the soil surface. This allows the developing peonies to get up close and personal with winter's beneficial chill.
To Do in the Garden
September
"Herbaceous perennial" is a plant that naturally dies back to the ground at the beginning of winter. This is obvious to most gardeners, but what might not be so obvious during next spring's early planting frenzy is, "Where did I put all those dang herbaceous perennials?" Mark their locations now with brightly colored sticks or flags so they won't be stomped, chopped or pulled up at the start of next year's dig-a-thon.
Even with summer fading away, there is still time to add to the veggie patch. Lettuce, radishes, kale, onions and mustard greens can all be planted at the beginning of this month to provide homegrown edibles deep into the fall.
Strange, cobweb-like tents beginning to show up in your trees? No, they are not tent caterpillars. This time of year is when fall webworms (actually caterpillars) begin to appear. The easiest way to control them is to rip apart the tents to expose the webworms to an assortment of eager predators.
October
Tomato plants still producing? If you have green tomatoes remaining on the vine as the first frosts approach, pick them off, wrap each individually in a half sheet of newspaper and store in a cool, dry area. These tucked-away tomatoes will slowly ripen in storage, so check on them at least once a week.
If you have ever thought about starting a compost pile, now is a great time to give it a try. Between lawn mower clippings and falling leaves, you have the perfect ingredients to start a batch that will decompose and result in useful soil conditioner for next year's garden.
Thinking about planting spring-flowering bulbs? Think big. Think like a Texan, because when it comes to such bulbs, for maximum potential in performance, the bigger their size, the better their spring flower show.
Haunt your favorite garden shops for great end-of-growing-season sales on perennials, shrubs and trees.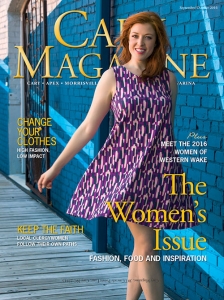 Making a Cold Case for Peonies