The Mandolin's Wilted Spinach, with Toasted Pine Nuts, Lemon, and Ricotta
To help customers figure out how to use all that local produce, Papa Spud's offers a Recipe Kit containing nearly everything a cook needs to make a dish featuring seasonal produce and other locally sourced products.
The recipes are provided by Sean Fowler, the chef and owner of Raleigh's Mandolin restaurant, and the ingredients are pulled together by the Papa Spud's staff.
Fowler's recipe for Wilted Spinach with Toasted Pine Nuts, Lemon and Ricotta combines local greens with tart lemon, creamy ricotta and the nutty depth of pine nuts. It's the perfect side for grilled chicken or fish. Or add a sunny-side up egg for a springtime brunch.
"I feel like there is a semicolon between the foods of fall and winter, whereas you need a period between winter and spring," said Fowler. "Spring food is fresh, bright and crisp. It should be a clear departure from the roasted root vegetables and braised meats of winter. When I think spring, I think green. There should be a lot of green on the plate!"
Wilted Spinach with Toasted Pine Nuts, Lemon and Ricotta
From Sean Fowler, Chef and owner, Mandolin
2 servings
1/2 pound spinach, cleaned, with largest parts of the stems removed
1/4 cup vegetable stock or water juice of 1 lemon pinch each of salt and pepper
2 ounces ricotta cheese
1 ounce toasted pine nuts
Heat the spinach and the vegetable stock or water in a large sauteé pan. Stir constantly until the spinach is wilted and hot throughout and most of the liquid is evaporated.
Season the spinach with salt and pepper, and fold in the lemon juice.
Place the spinach in a serving vessel and garnish it with the ricotta cheese and toasted pine nuts.
Serve immediately.
To toast pine nuts: Heat oven to 350 degrees F. Spread pine nuts evenly on an ungreased baking sheet. Place baking sheet on a top oven rack, and cook the nuts for 15 minutes. Remove the pan from the oven, and allow nuts to cool on the pan for 20 minutes.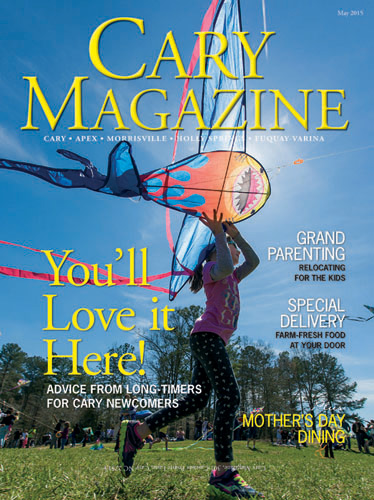 Exclusive Dish: The Mandolin's Wilted Spinach