"Everything that could go wrong, did," said Angie Dawson of her first big break as an entrepreneur.
"My computer broke. Then I learned the hard way that vendor status reports aren't always reliable, so two weeks before the final presentation I had no prototypes," for her performance athletic apparel company, Reign.
"I found a seamstress who specializes in wedding dresses and had never sewn with (these) materials. We sat on the floor in her house and I explained the specs.
"On the day of the presentation my mannequins looked amazing," she said. "I was at the podium with my notes; I had 100 percent of the audience's attention. But then those six weeks of not eating or sleeping hit me, and all of my vocabulary and personality just went out the window. I had to switch to just-the-facts robot mode to finish."
For all her struggles, Dawson came away on a high note as a 2016 participant in Morrisville's HOTTovation program for entrepreneurs, garnering response from CEOs and attorneys interested in her products, which blend smart-wear performance fabrics with compression features.
"At HOTTovation, we were assigned a program mentor and advisor, and they pointed us toward resources for those big intimidating things like financial forecasting," said Dawson. "Teaming up and using their strengths and guidance, knowing that they expected results and held me accountable, has made the difference in how far I've come.
"It's a lot of work and I'm still presenting to investors," she said, "but it's exciting. It's like a dream come true."
According to Wake County Economic Development reports, Raleigh and Wake County startups raised more than $98 million in 2016, proof of their role in our regional economy.
That means local programs working to help entrepreneurs launch their startups — whether those are dubbed incubators, percolators or accelerators — are part of our community's live, work and play success.
At HOTTovation, volunteer coaches and mentors are handpicked to address the needs of specific entrepreneurs and hail from the business community, the chamber's membership and partnerships with Wake Tech, SCORE, the U.S. Small Business Administration and others.
"We pride ourselves on that aspect of program; it makes us stand out," said Sarah Gaskill, president of the Morrisville Chamber. "We engage mentors who have started businesses themselves, or are investors. The point is to offer different perspectives, and a been-there, done-that experience."
HOTTovation focuses largely on technology-based entrepreneurs, such as Ed Burgard, Ph.D., a co-founder of Dignify Therapeutics. His company is developing a drug to restore voluntary bladder control for people with neurological impairments.
"The company was at concept stage when I entered HOTTovation in 2013," Burgard said. "Having office and conference space and a phone line is a big deal when you've been working from kitchen tables and libraries. It was a place to come together to work on our business plan and our scientific approach.
"HOTTovation supplied us with mentors and an introduction to the Council for Entrepreneurial Development. The environment really got us going."
Dignify Therapeutics has since become a member of First Flight Venture Center in Research Triangle Park, and as it works to move the drug into clinical trials, has raised $7 million including grants from the National Institutes of Health.
Burgard notes that the actual to-market timetable for the drug is measured in years.
Success is defined in various ways for HOTTovation entrepreneurs, Gaskill says.
"We're here to provide direction and resources, but it's their business and it will only be as successful as they want it to be," she said. "No matter what, we've created a safe space for them to explore, whether that means figuring out their business plan or learning something about themselves that's critical to how they move forward."
Here's the pitch
To Linda Frenette, executive director of the Fuquay-Varina Chamber of Commerce, entrepreneurship "levels the playing field.
"It includes young people who have fresh, exciting ideas, and people who after retirement launch a dream they always had, or a second career," she said.
The chamber runs the Innovate FV initiative with the support of the town's Economic Development Commission, as a series of workshops aimed at businesses in conceptual stage or established less than three years.
Workshop speakers cover topics such as creating a business plan, accounting, and social responsibility, and connect entrepreneurs with mentors from companies across the region.
Innovate FV culminates with a pitch competition; winners receive donated professional services to help further their success, such as legal and marketing. Last year, the EDC donated $5,000 to winning company Sweet Lucille's Bakery.
The judges look for innovation and contribution to the Fuquay-Varina community, Frenette says.
"In future, I see this area booming for small business development, filling up incubators and co-working spaces, and our two downtowns," she said.
Money matters
In Cary, the town donates space to house Cary Cofounders Lab, an accelerator for startups begun in 2015. The lab is funded and managed by David Gardner, an early-stage investor and noted serial entrepreneur whose local projects include The Mayton Inn and Fortnight Brewing.
Gardner and two partners also operate Cofounders Capital, a Cary-based seed fund which they can use to support the most promising startups.
"Giving these early-stage companies guidance and financial support is often the difference between them succeeding and failing," Gardner said.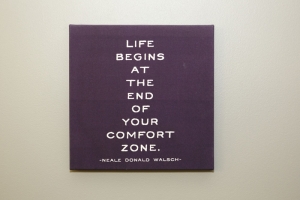 Keeping these bright minds, employers and tax revenues within the local economy is also good economic development strategy, Gardner believes.
"Imagine how it would have affected Cary's trajectory," he noted, "if the little startup called SAS for example, had decided to move to Silicon Valley back in the '80s."
Gardner and fellow advisers help entrepreneurial teams refine their business models and market strategies.
"Just go out and do it. If you're an engineer, build something and sell it. If you're into business, build something and sell it. If you have no experience in either, find something to build, and sell it. There's no replacement for trying."
— Ryan O'Donnell,
co-founder and CEO of referral-based hiring firm EmployUs and member of Cary Cofounders Lab

Integral to the launch of the Cary Cofounders Lab were Ted Boyd, downtown development manager, and Kyle Greer, vice president of economic development at the Cary Chamber of Commerce.
"There are a variety of goals with the Cary Cofounders Lab," Boyd said of the public-private partnership, "including to contribute to the startup community happening throughout the Triangle, but in a way that's authentic to Cary."
Hence the lab's location in the three-story addition to The Cary Theater, part of the town's downtown revitalization project.
Within its first year, Boyd notes, Cary Cofounders Lab and Cofounders Capital have mentored 368 entrepreneurs; hosted or were guest speakers at 46 events; provided the town and chamber with 96 hours of consultative services in economic development-related areas; invested in 11 local startups; deployed $2.5 million, and leveraged another $27 million.
But Gardner says the true sign of success is the number of thriving companies created over time.
"There is nothing on this planet more hardworking, creative or resourceful as an empowered entrepreneur," he said. "We tap into that energy and focus it. It's extremely rewarding to watch these entrepreneurs develop into the new business and community leaders we need."