Written By Shannon Hartsoe
Photographed by  David Sciabarasi
Hilda Pinnix-Ragland points to an empty in-box on her desk.
"That's how I know I have accomplished something at the end of the day," she said. Pinnix-Ragland, vice president of Progress Energy's northern region, is by all accounts, an efficient manager.
She maintains her busy schedule with the help of an assistant, Cindy Wilson, and a hand-held computer. Her cell phone is by her side, and on, every moment of the day.
But, what motivates her is not the cell phone or the enormous amount of work that running 13 counties, 229 line technicians and an $80 million budget entails. It's love.
"I love my job, I love the employees and I love our customers," she admitted. "It personally bothers me when our customers are out of power."
That commitment to excellence and to personal accountability has at times led Pinnix-Ragland to go up in "the bucket" working beside crews to restore power as quickly as possible. "We have a commodity that is needed and essential for each person's well-being, and that is one of the things that I love about this job," she said.
A 23-year Cary resident, Pinnix-Ragland is one of the town's biggest cheerleaders. Along with her husband, Alvin, who is head of human resources for Sony Ericsson in RTP, she has raised her daughter here and has worked to ensure a strong community for future generations.
"I get great joy out of watching people reach and exceed their goals," she said. "I encourage a relentless pursuit of excellence for myself and for those around me."
Whether that pursuit entails teaching Sunday school at Raleigh's St. Ambrose Episcopal Church, interacting with her employees or speaking to school children, excellence is always the subject.
"I like to challenge people. When the standard is high – you get better results," she said. "Doing what you have always done will get you what you have always gotten."
She has been a role model to many, but believes that all of us are role models to someone. For example, Terry Sanford, former Duke University president and N.C. senator, was also a writer, father, husband and son.
Though Pinnix-Ragland is proud of her accomplishments at Progress Energy, she feels particularly blessed to have influenced her daughter. "A parent is the greatest role model that one could have," she stated. "I was fortunate to have two loving parents and four grandparents who clearly set the tone for me."
And as much as she relishes her role as mentor to a host of young women, she admits that the truly open mind never stops learning. "I learn as much from mentees as they learn from me, and I am constantly trying to get better."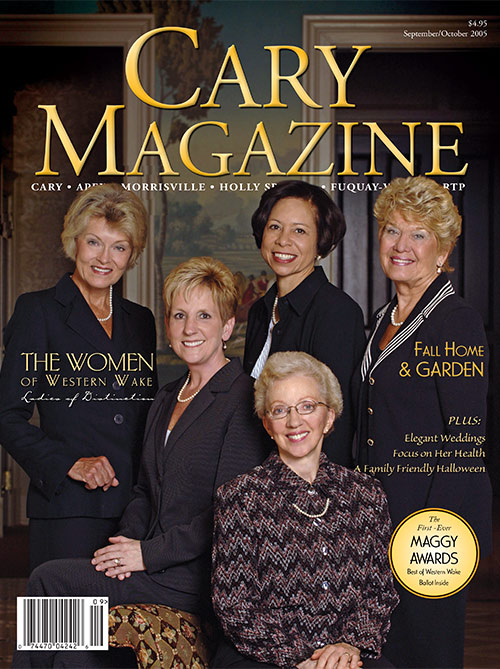 Hilda Pinnix-Ragland, 2005 Women of Western Wake Honoree