Cary Magazine readers know good work when they see it, voting three proven organizations as Best Nonprofits this year, each of them impacting those in need.
Read on to learn how you can be part of these award-winning efforts!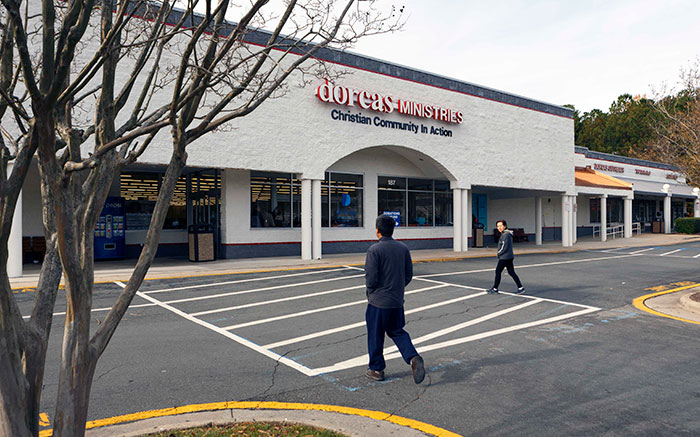 Maggy Award Winner: Dorcas Ministries
Happy birthday to Dorcas Ministries, this year celebrating 50 years of changing lives through programs that provide a just-in-time boost for families in need.
"Our work is not just about helping clients through their immediate crisis, but moving them in self-sufficiency and stability," said Executive Director Howard Manning. "This not only addresses their needs, but improves the quality of life for our entire community."
The success of Dorcas is evident in the numbers: Now in its seventh Cary location, each one larger than the last, in 2016 Dorcas touched more than 20,000 client lives with its work.
You can help: "Shop in the Dorcas Thrift Shop!" Manning said. "Sign up to volunteer. Donate your gently-loved items to the Dorcas Thrift Shop. Donate food to our food pantry, or contribute financially to the work of Dorcas Ministries."
HM: The Carying Place
Budgeting, parenting, goal-setting and more — The Carying Place empowers homeless, working families with the life skills they need to achieve long-term self-sufficiency.
"We work with the entire family, and the goal is to stop the cycle of homelessness," said Executive Director Leslie Covington. "The goal is that children we house will become adults who avoid homelessness, because of their experience and the skills learned by the entire family while in our program."
The Carying Place needs volunteers to work one-on-one with families as support partners. The nonprofit could also use skilled workers to help maintain its houses.
"Volunteer with us," Covington said. "Invite us to your small groups, religious services, or meetings of businesses and civic organizations, to share our mission and vision to reduce homelessness for working families and their children."
HM: V Foundation for Cancer Research
Dollar by donated dollar, the V Foundation has awarded more than $200 million in cancer research grants nationwide since its inception. Your dollars can help.
"We drive the momentum behind extraordinary research and new discoveries being made to save more lives every day," said Sherrie Mazur, vice president of communications. "We fund cancer research nationwide, across cancer types. And we consistently fund the very best researchers at prominent National Cancer Institute-designated cancer centers."
The work focuses on prevention, clinical trials, immunotherapy, pathways and big data, funding the work of young researchers dubbed V Scholars, and lab-to-clinic translational research.
Be part of it by signing up for May's Victory Ride to Cure Cancer at thevictoryride.org.
"It's a great opportunity to ride, create teams, volunteer or donate!" Mazur said.