Family, fashion and food aren't distractions from work for the 2012 Business Icons — they are work. These Triangle business owners started solo, growing their ventures from idea through expansion by doing what they love.
Uncover their keys to success in the following stories.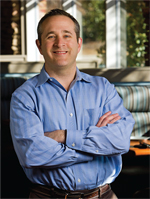 Dean Ogan
Start with a solid business plan. Gain experience in a successful restaurant. Make sure you are well-funded. These are the keys to success for aspiring restaurateurs according to Dean Ogan — rules that he has followed through his career in the restaurant industry.
Ogan is the owner and founder of Rocky Top Hospitality, which runs several well-known Triangle restaurants including Tribeca Tavern, Draft Carolina Burgers and Beers, and Twisted Fork. His newest concept is Rockwell's American Grill, open since January, which features American comfort food, breakfast all day, family-style dining and fresh takes on classic deli fare …. Read More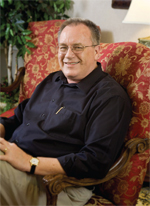 Robert G. Smith, CPA
Bob Smith, CPA, knows the key factor in life's equation: family.
"Among my eight siblings … everybody is in the health care field. I was the numbers guy, so I went into hospital administration," said Smith, 55. "I enjoyed it thoroughly. But ever since my wife, Sharon, and I married and had our boys, my dream was to build a business we could all participate in."
The financial aspects of Smith's hospital work helped lead to his decision in the late 1980s to seek Certified Public Accountant licensure. His switch from CEO to CPA was met with support from Sharon, then an English teacher at Cary High School …. Read More

Kelly Shatat
Kelly Shatat thinks she has finally found her passion in life as the owner of Moon and Lola, a jewelry studio based in downtown Apex. Just a few years ago, she was living a totally different life as a pharmacist. Although she enjoyed it, it was too serious of a profession. "People aren't exactly excited when they come to pick up their medicine," she said. Still, she never intended to do anything else — until that something else fell into her lap.
In 2003, her best friend asked her, last-minute, to make some jewelry to sell at the booth she was hosting at the Junior League show in Greenville … Read More