The Cary Theater is putting the final touches on its 2019 BEYOND: The Film Festival, which celebrates the art of storytelling through cinema.
Workshops, film screenings and other events will be held June 19-23, and all submitted films and screenplays, whatever their genre, will focus on "Heroes."
"Everybody has a hero and everybody sees heroes in a different way," said Joy Ennis, operations and programming supervisor for The Cary Theater. "It was an interesting way to look at these stories in a really broad way and give a lot of leeway to the filmmakers and the screenwriters to come up with unique takes on what a hero is."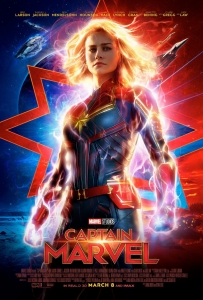 The festival begins with the free screening of "Captain Marvel" in Cary's Downtown Park at 7 p.m. Wednesday. Also coming to the family-friendly event will be Sergeant Yeager, the Cary dog that has been nominated for American Humane Hero Dog of the Year, Military. During three combat tours in Iraq and Afghanistan, Yeager was tasked with finding improvised explosive devices.
New this year is a smartphone filmmaking workshop — "Zombiepalooza! Are You Shooting a Zombie Film or Just Shooting Zombies?"
"It ties into the program we always do in October, where we reach out to the community for their 1- to 5-minute zombie films," said Ennis. "It's a how-to and an encouragement to jump in and do this."
Other workshops explore screenwriting, film marketing and developing an idea into a film. Ennis says it was important to include all skill levels in their workshop topics.
"We wanted to give people who are really new to the filmmaking world a little bit more encouragement — 'OK, you've made this film, this is what you do now.' — So we can push them out of the nest a little bit, get them farther on their filmmaking journey," she said.
Unique short films (under 30 minutes) from a variety of genres will be shown — from fantasy to drama, from inspired by-a-true-story to documentary. From about 30 submissions, 14 short films were selected.
"The shorts blocks are really good," Ennis said. "Because we've got them divided into Everyday Heroes or Superheroes, everybody will find a film that they like in one of those blocks."
She looks forward to meeting the filmmakers and hearing them talk about their work. Their excitement is contagious, she says.
"They're so thrilled to have their work out there, to have the opportunity to have other people see it, and to talk about it," said Ennis. "It's just a special thing to see them be able to experience that."
Social events at Pharmacy Bottle + Beverage, Bond Brothers Beer Company and the Mayton Inn round out the festival schedule.
Organizers have simplified the ticketing system this year, with only two options: $60 for a festival pass and $9 for individual sessions. For more information, and to purchase tickets, visit thecarytheater.com/beyond-the-film-festival.