Lynn Yanyo, Judit Beres, Jacquelyn Rodgers and Danielle Milner may have never met, but they have a few things in common.
They've poured their heart and their passion into being an entrepreneur. They're driven to fill a consumer need that they've identified and to live their professional lives on their own terms.
A recent report by American Express, the "2018 State of Women-Owned Business Report," notes that "since 2007, the number of women-owned businesses has increased by 58%," and these women are part of that charge.
While all distinct in their own way, each of their businesses offers unique ideas as shoppers think about gift-giving this holiday season.
Elle Woods Co
When Danielle Milner launched Elle Woods Co, it wasn't her first foray into entrepreneurship. Milner is the former owner of Paint Your Pot in Cary.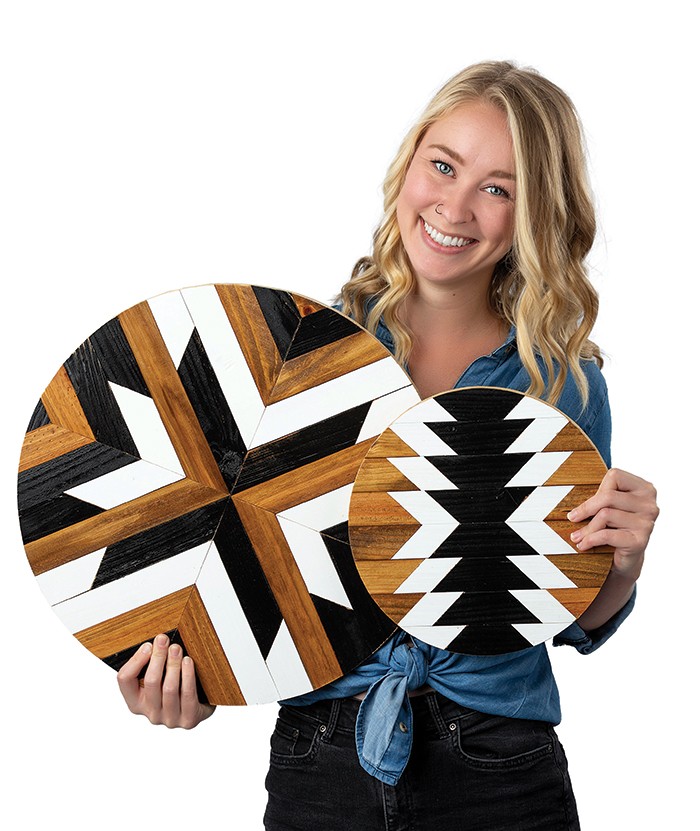 Woodworking began as a hobby, then a side business while she ran Paint Your Pot, and finally, her full-time job. She sold Paint Your Pot, and today she says she's found her groove with Elle Woods Co.
"My introverted soul is so much happier," Milner said with a laugh.
Elle Woods Co sells handmade reclaimed wooden home décor. Behind her brand, Milner says she's passionate about sustainability and a believer in reduce, reuse, recycle.
In fact, that's how Elle Woods Co began. Shipping deliveries left wood pallets at Paint Your Pot, and Milner began taking them home to work with the wood. Today, her products are made from reclaimed wood she finds locally. She then uses paint and stains that would be considered imperfect from Home Depot or the Habitat for Humanity Restore.
"I'm trying to eliminate as much as possible from ending up at the dump," Milner said. "I'm giving all of that a new life and a way to appreciate it in a different form."
Milner says her biggest hurdle was explaining why she abandoned her brick-and-mortar store for the online world, since many people see a storefront as the ultimate goal. For Milner, however, running the shop meant significant time spent with customers and staff and a demanding work schedule. Elle Woods Co offered her the opportunity to work at home and set her own hours.
Today, Milner enjoys hearing from people who are gifting her items for a new baby, an engagement, a wedding or other milestone event.
"In a way, I'm welcomed into their lives for a little bit, and I always find that so interesting," she said.
Greentop Gifts
Greentop Gifts began as a passion project for Jacquelyn Rodgers, who says many family and friends colored Santa brown on their wrapping paper because they couldn't find an African-American Kris Kringle in stores.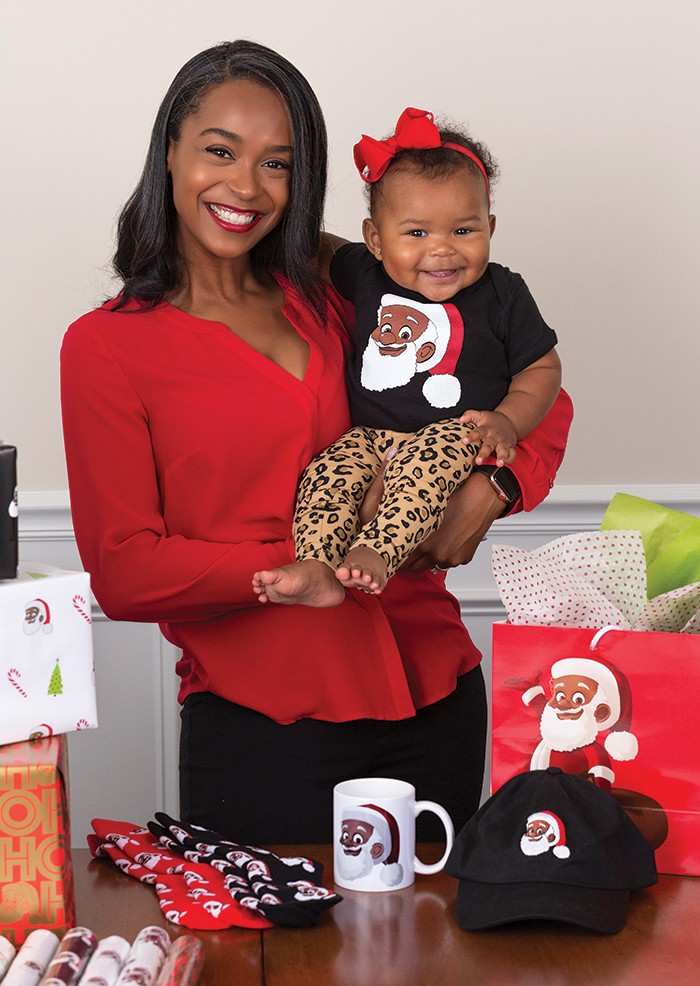 "I love Christmas and all things holiday," she said. "It was something I really wanted for my son – to see images that look like him."
Now Clarence Claus is featured on wrapping paper, hats, sweatshirts and a number of other items. Gayle King, anchor of "CBS This Morning," has even donned a Clarence Claus sweatshirt on Instagram, and featured Clarence on Oprah.com.
The business name, Greentop, comes from a restaurant and bar that her grandfather had in Hillsborough in the 1940s and '50s.
"It just seemed like the right name," Rodgers said. "It was my family's first start in entrepreneurship."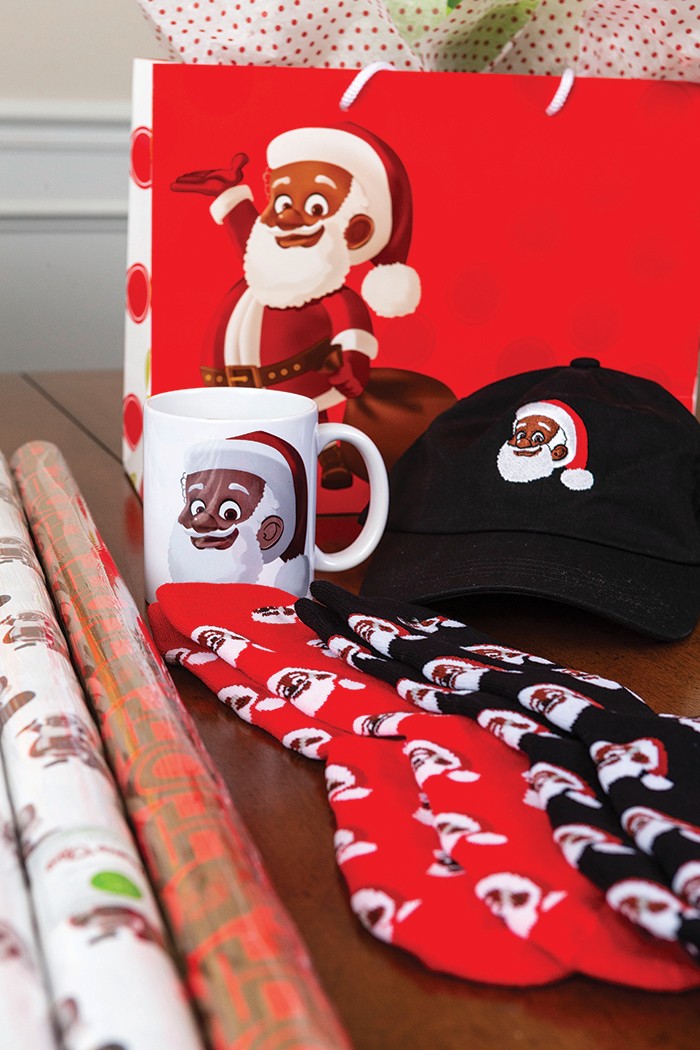 Rodgers and her husband, Shaun, who is also involved in the business, both work full time and have two small children. Balancing everything means saying "No" sometimes and time management, she says.
The emails, messages and social media comments from customers who say, "I've been looking for items like this," make it all worth it. Those notes come from parents of color, people who have adopted children of color, and even parents who just want their children to see more diversity, Rodgers says.
"That part validates that there is a need – people are looking for these things," she said.
At the same time, she's proud to carry on her family's history of entrepreneurship and to show her children that, "if you have an idea, you can do it."
Neomega Nutritionals
Judit Beres had worked in clinical research for 10 years when she was laid off in 2015. Knowing she wanted more time to spend with her three daughters, she began thinking about what kind of opportunity she could create for herself.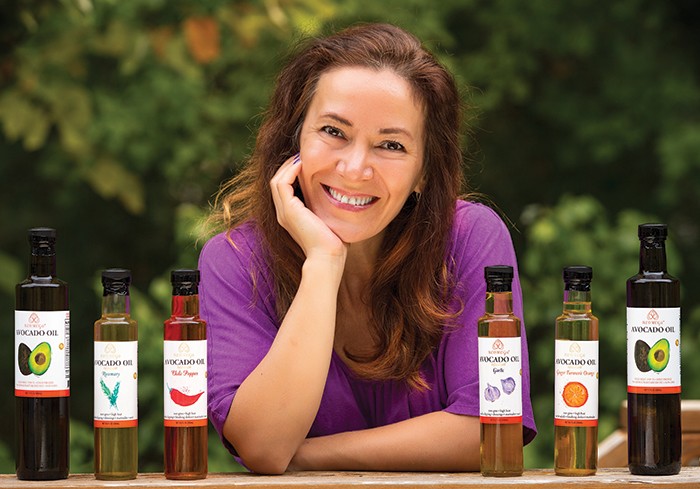 Beres was always interested in clean eating and healthy food, and she was often on the hunt for a healthy, lighter cooking oil. While olive and coconut oils are healthy, they tend to be heavier cooking oils, she said.
Avocado oil was growing in popularity at the time and fit the bill as a lighter oil with health benefits. With that in mind, Beres founded Neomega Nutritionals, which today sells a variety of avocado oils — from plain to ginger-turmeric-orange infusion. Her other flavored infusions include rosemary, garlic and chili pepper — which she says offers a kick, but not too much.
She uses it exclusively in her own house – from salad dressing and grilling meat to frying french fries or chicken nuggets for her kids – and encourages others to do the same. The smoke point on avocado oil is 500 degrees, which is higher than many cooking oils and makes avocado oil more versatile, she says.
"It's a heart-healthy cooking oil, and you can use it for so many things," Beres said.
Although the first few years were a challenge as she recouped her start-up investment, she says she's found something she loves to do.
"The first couple years – after you've come from a career with more security – it feels like you're thrown in the deep sea with sharks, and you're trying to swim," Beres said. "But if you truly believe in the product and mission, and have market reassurance that the product is needed and used, that's what keeps you going."
SlatePlate
Lynn Yanyo, isn't new to the business world, but her career now is distinctly different from the one she had for more than 30 years.
Yanyo, who has her PhD, worked with a company creating and patenting technology. She had the opportunity to travel the world in her job, but as she says, in the corporate world, "you're working for somebody else, always, even if they pay you well."
When the company restructured and was sold, Yanyo was let go. She had the means to retire, but that didn't sound like fun.
"I wanted to work – but I wanted to do what I want, with who I want," she said. It began with investing in other people's start-up ideas and progressed to a position with a venture capital group, doing mostly angel investment.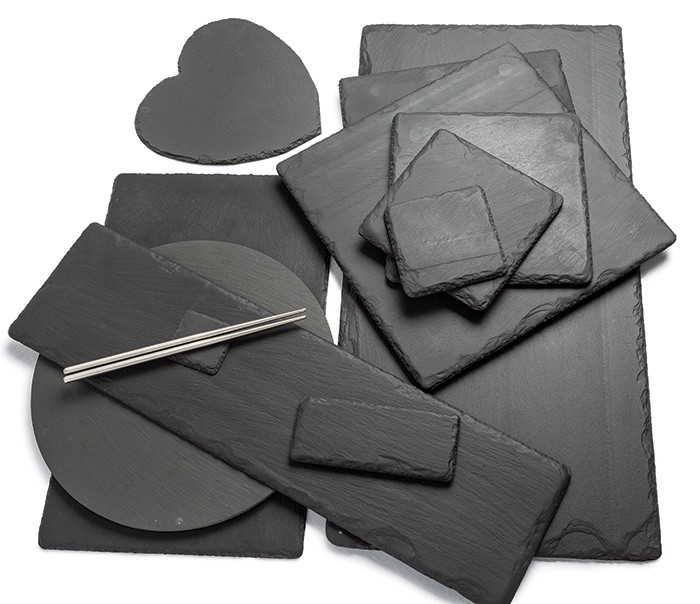 That group's first acquisition was SlatePlate, which they ran for more than a year but didn't really make money. Yanyo saw potential in the business and offered to buy it.
Today, SlatePlate creates hand-cut and finished deep-black natural slate boards in more than 70 sizes. While most commonly known as cheeseboards, they're also sold as coasters, trivets, placemats and more. They're customizable with dates, perhaps for a wedding gift, or a sketch of a house for new homeowners. And customer service is always paramount, Yanyo says.
"When somebody says, 'Can you do that?' We'll do it," she said.
At the same time, Yanyo is passionate about encouraging other women in business, employing mostly women herself, and encouraging the women she works with to pursue their own goals.
"Women are the largest consumers, but make up a very small percentage of entrepreneurs," she said. "I want to change that statistic."