Special thanks is due to all the individuals and businesses who have supported Cary Magazine over the years. We wouldn't be here without you, and we're so proud to serve the Western Wake area alongside you. Now stop … we're blushing.
"Cary Magazine is a perfect fit for Cary! Upscale, refined, beautiful layout, contents appealing to everyone. My years of advertising in Cary Magazine were marked by wonderful responses and an appreciation for the talented and professional owners and staff. Viva Cary and Cary Magazine!"
Edna Cole, longtime Realtor in Cary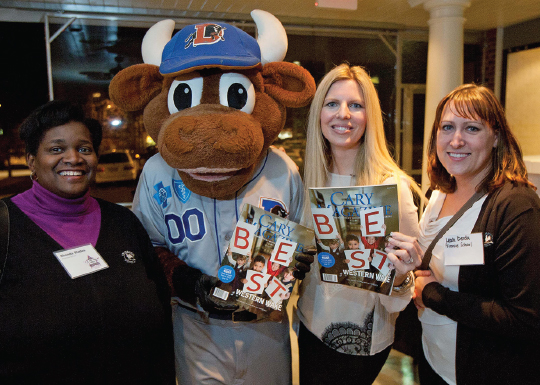 "When Deb and I started Garden Supply Company our tagline was Centered in the Community. Seventeen years later we always feel like we have achieved this working with Cary Magazine and receiving customers' support for this many years. We love being a part of this great community."
Keith Ramsey, Owner, Garden Supply Company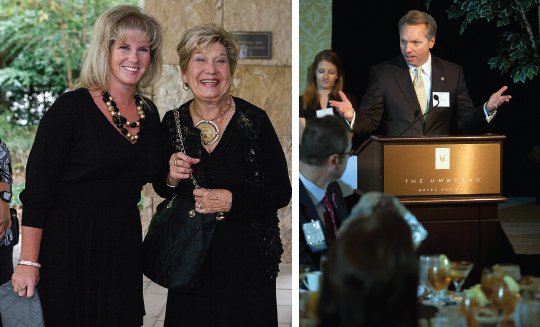 "I believe the staff at Cary Magazine has the unique ability to derive additional value for readers and advertisers by finding unique opportunities to engage the community. From educating families on the wedding process, promoting top local businesses, or hosting unique social events, their impact is felt far beyond the pages of their publication."
Kristin Harris, Communications Director, Prestonwood Country Club
"Cary Magazine has become an integral part of our community by providing up-to-date editorial in a quality environment. I love the local flavor and keeping up with local people, activities, restaurants, gardening tips … well, it is all just great! Plus, the photography is great!
The advertisers themselves speak for the quality when you look at who advertises in the magazine — the crème de la crème of Triangle businesses. We all are judged by the company we keep, and we like to be seen with the premier businesses that see the value in reaching the quality audience that Cary Magazine provides."
Sheila Ogle, Owner, The Matthews House
"We only advertise in Cary Magazine and one other magazine that is wedding specific. We chose Cary Magazine for its design style and ability to professionally showcase our products. Cary Magazine covers a diverse range of products and services to the community in both advertisements and articles. We are pleased with the positive results from past advertisements. Happy anniversary."
Roger Dragan, Chef/Owner,
Once in a Blue Moon Bakery and Café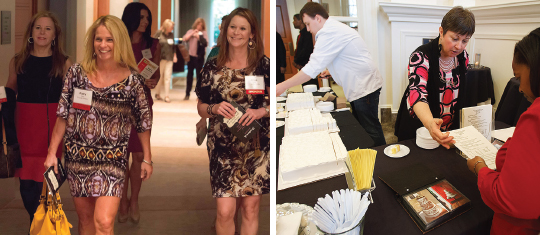 "Cary Magazine really is about our community, and that is a key reason that studioVIBE has been a longtime advertiser. The staff of Cary Magazine gets out there to events, benefits and business meetings. I feel like every year they amp it up a bit more; involving charities in their events is spot-on.
StudioVIBE has been a sponsor of the Women of Western Wake Luncheon multiple years, and we are very proud of this. Celebrating and honoring top-notch Women of Western Wake County was an initiative Cary Magazine took on and an event I love to share with clients and teachers at our studio.
The magazine itself is a classy, professional publication that I am proud to advertise in; it has a great VIBE! It has a great mix of education about and celebration of our amazing community, the people, places, art and most importantly, positive energy.
The bottom line is that studioVIBE advertises in Cary Magazine because we share the same love and commitment to Cary that they do. It just makes sense to partner with like-minded people."
Patty Geiger, Owner, studioVIBE