Local Bloggers Pick their Favorite N.C. Personal Care Products
My office smells a-maze-ing, and this is way too much fun to call it work.
That's all thanks to the chance to play with the delightfully fragrant beauty products you see on these pages, recommended as the go-to picks of two local beauty bloggers.
Most of these beauty items are handmade using all-natural ingredients, and all are created in shops large and small across North Carolina.
The results? We've discovered new favorites for our lips, nails and hair, plus scrumptious soaps and moisturizers — now it's your turn!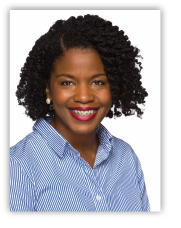 The Blogger
Vee Carthens, honeylemontea.com
"My suggestions mostly consist of natural, organic or non-toxic ingredients," said Vee, whose blog is devoted to a healthy lifestyle, including green beauty. "These are the types of products I use in my beauty rotation."
Burt's Bees Lip Crayon in Napa Vineyard (Durham)
Vee says: "This crayon is a beautiful matte red shade that's perfect for a wide range of skin tones. It's moisturizing, has staying power and instantly boosts your glam factor. I love that it's accessible to most people since it's located in local drugstores."
Available in six shades, this lip crayon is infused with shea butter, kendi oil, and jojoba oil. $9, burtsbees.com
My Honey Child Honey Hair Mask (Raleigh)
Vee says: "If you have hair that is parched or needs strengthening for any reason, this mask is perfect. It uses raw honey, natural butters and oils to deeply condition and restore the hair. I would use this during the dry winter months or on hair that's been damaged by the sun or processing."
Mask contains purified water, unfiltered raw honey, shea butter, coconut butter, mango butter, coconut milk, Vitamins A&E, fragrance, natural emulsifier and optiphen, a preservative. $20, myhoneychild.com
Polish & Co. Non-Toxic Nail Polishes (Greensboro)
Vee says: "I love these polishes! The color range is amazing and owner Theresa Williamson has something for everyone. The best thing about these polishes is that they are free of harmful ingredients and chemicals including formaldehyde, toluene, DBP and parabens."
$12, polishandcompany.com
C & Co. Sweet Orange & Cypress Moustache Wax (Asheville)
Vee says: "It uses organic beeswax and oils and has a fresh orange scent. To tame my brows, I just use a stiff, angled eyeliner brush to apply the product. Of course, men would love this as well."
Created from blends of pure essential oils, and also available in Juniper, Fir & Tea Tree Oil scent, this gluten and cruelty-free wax contains organic castor oil and organic cocoa butter for skin conditioning, and is gentle on sensitive skin. $10, candconaturals.com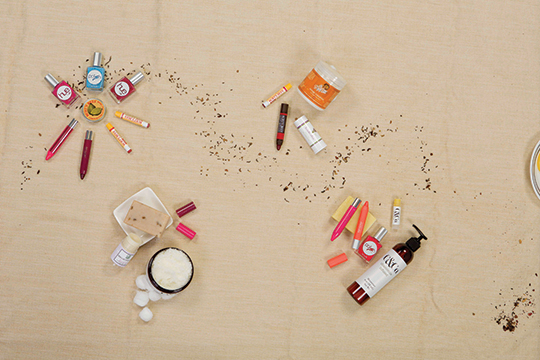 C & Co. Neroli Hydrosol
Vee says: "This hydrosol can pull double duty in your beauty regime. It's great as a mild toner that will not strip your skin, and helps to prevent acne scars. Also, use it to refresh your skin during the day and enjoy its relaxing fragrance."
Of C & Co.'s line of 85 products, this is one of only two items not handcrafted in-house, due to its distillation process, notes company owner Christi Apodaca.
Vegan, cruelty and gluten free, it features 100 percent neroli or rose hydrosols, aka floral waters that re-balance pH and refresh skin. Neroli is rich in vitamin C, which aids in skin cell regeneration and turnover. $13, candconaturals.com
Staff review: CM editor Nancy Pardue
C & Co. Lavender & Peppermint Lip Balm and Chamomile Infused Moisturizer
Nancy says: "This lip balm has replaced my longtime favorite of plain petroleum jelly, thanks to its soothing moisturizing and yummy scent. And it lasts, so I don't have to reapply every 10 minutes!"
Lip balm contains organic olive and coconut oils for moisture, organic cocoa butter and non-GMO vitamin E for skin conditioning, and organic beeswax. Also available in Lemon & Lime, Spearmint, and Sweet Orange & Ginger. $4.50, candconaturals.com
"What I love about the moisturizer, which can be used on body and face, is that it absorbs quickly, isn't greasy, and is specially created for mature skin. The calming scent is luxurious but not overwhelming."
Moisturizer ingredients include organic olive oil, chamomile-infused organic sunflower oil, meadowfoam seed oil for SPF, and organic evening primrose and rosehip seed oils to improve skin elasticity. $18, candconaturals.com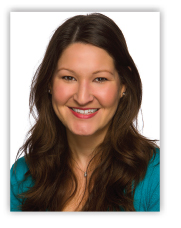 The Blogger
Joey Hodges, hodgespodges.com
O my Soap Shea Butter Bars (Newton)
Joey says: "This all-natural company is responsible for my favorite on-the-go moisturizer, Shea Butter Bars; I'm partial to the lavender scent. They are jam-packed with oils, butters and vitamins which don't only leave the skin feeling moisturized for hours, but actually heal dry and cracked skin. The unique push-up packaging is perfectly compact to toss in my purse for those dry skin emergencies."
A solid lotion in a convenient 1-ounce container, especially good for hands and elbows. Ingredients include beeswax, cocoa butter, sweet almond oil, aloe butter, shea butter, Vitamin E, fragrance or essential oil. $6, omysoap.com
Revlon Just Bitten Kissable Balm Stains (Oxford)
Joey says: "Did you know Revlon is actually manufactured out of Oxford, N.C.? My all-time favorite Revlon products are relatively new. Their Just Bitten Kissable Balm Stains, Crush in particular, are my favorite lip products, hands down. Huge color payoff with just a hint of moisturizing tingle. And their lasting power is just impressive."
Available in 10 shades. $9.50 at local retailers; revlon.com
Burt's Bees Lemon Butter Cuticle Cream (Durham)
Joey says: "I've tried a number of cuticle balms and I always go back to this one. It's the No. 1 reason I get asked on a daily basis, 'How do you keep your cuticles looking so nice?' It's my favorite not-so-secret weapon!
This all-natural buttery cuticle cream taps sweet almond oil and cocoa seed butter to moisturize and soften cuticles while Vitamin E and sunflower oil nourish brittle nails. $6, burtsbees.com
Burt's Bees Lip Shimmers
Joey says: "Also, I'm a huge fan of the Lip Shimmers, especially in the shade Rhubarb. It adds such a bold color to the lips while still being completely moisturizing."
Lip Shimmers are made with shea butter and antioxidant-rich fruit oils to moisturize, nourish and soften lips naturally; 14 shimmery shades. $5, burtsbees.com
Mister Pompadour Natural Beeswax Paste (Raleigh)
Joey says: "While I don't personally use these products, my husband likes the Natural Beeswax Paste's strong hold and matte finish, allowing him to master that messy style without actually looking like he piled on the products."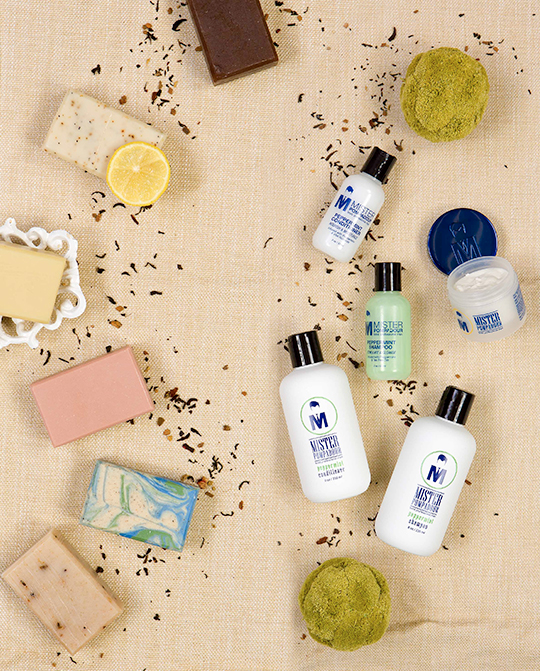 Mister Pompadour launched in spring 2014 and already has customers in 40 countries, reports co-founder Matt Davis.
The key ingredients of this paste are hydrolyzed soy protein for conditioning, strengthening and repair; lanolin wax with flexible hold; and UV-absorbing benzyl salicylate, to help protect hair from the sun. Alcohol- and paraben-free. $17.50, misterpompadour.com
Staff review: Nick zulovich
Mister Pompadour Peppermint Shampoo & Conditioner (Raleigh)
Nick says: "Guys use plenty of oral-care products containing peppermint, especially after finishing off plates of spicy chicken wings. These products use peppermint in the same way to clean up sweaty hair! The Peppermint Shampoo and Conditioner lather and wash away nicely, leaving hair fresh.
"To add more style, the Beeswax Paste (noted above) brings a peppermint touch to your look with a long-lasting hold that's not greasy."
Shampoo infused with peppermint and tea tree oils; conditioner features botanicals and nutrients to repair hair and protect sensitive scalps. $14.50 each, misterpompadour.com
Staff review: CM editor amber keister
Moondance Soaps & More soaps & Lotion Bar (Raleigh)
Amber says: "I've been using Moondance Soaps for about five years, and my favorites are the goat's milk soaps, particularly the Ginger Honey Citrus and the Oatmeal, Milk & Honey. Although soap maker Rachel DuBois calls them 'super moisturizing,' they are better described as 'super balanced.' These artisan soaps clean without leaving my skin itchy or tight, and they never leave a greasy residue on my combination skin.
"The light, natural fragrance of the soaps is another plus. Although I live with someone who has smell sensitivities, we have never had an adverse reaction to these products."
Moondance Soaps are made with natural ingredients including olive oil, coconut oil, palm oil, cocoa butter, shea butter, sweet almond oil, fragrance oil and rosemary oleoresin extract, a natural antioxidant. They may also contain goat's milk, honey, oatmeal, poppy seeds, lavender or powdered kelp. $5, moondancesoaps.com
"The company's Lotion Bar is also worth trying. Packaged like lip balm, you can apply it directly to dry patches like elbows and knuckles without getting lotion everywhere."
The lotion bar contains shea butter, cocoa butter, coconut oil, jojoba oil, beeswax, vitamin E, essential oils and/or fragrance oils. $5, moondancesoaps.com