They're called classics for a reason … you can't help but love them!
Classic cars — and trucks, bikes and more — will be rolling into town for two car shows, complete with food, entertainment and fun for the family.
Check out Wheels on Academy this Saturday, wait for Southern Classics on June 1, or better yet, do both!
Wheels on Academy
May 18, 9 a.m. to 2 p.m.
Downtown Cary
Last year's inaugural Wheels on Academy was a smashing success, so don't miss round two!
Hotrods and exotic cars will fill the streets of Downtown Cary this Saturday, so bring your whole family out for a walk down memory lane.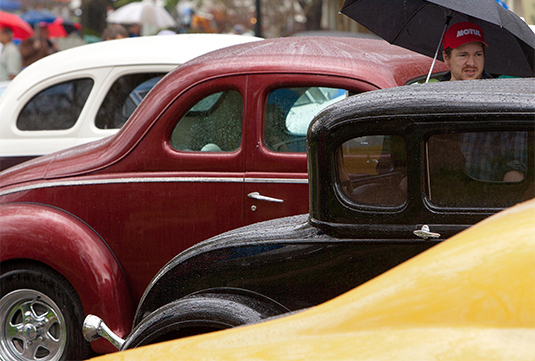 Best-of awards will be handed out in multiple categories, and Barney Fife will even be coming in from Mayberry with his 1962 Ford Galaxie Squad Car.
Kids will find plenty of opportunities to look, touch and make art.
Preregistration is closed, but if you'd like to enter your hot rod, day-of entries are available before 9 a.m.

Southern Classics & NC BBQ Car Truck & Bike Show
June 1, noon to 4 p.m.
Falcon Engineering: 1210 Trinity Road, Raleigh
There's still time to register your prized ride — car, truck or bike — for this first-ever car show at Falcon Engineering in Raleigh. Proceeds go to Staff of Hope, which works to improve access to water, education and health care in East Africa. Prizes will be awarded for the top two finishers in each class, as well as an overall people's choice winner.
A barbecue cook-off will provide you with another chance to cast your vote and help determine who takes home the glory.
If tasty treats and shiny wheels aren't enough, the event will feature live music, door prizes and more.
Admission for both events is free!