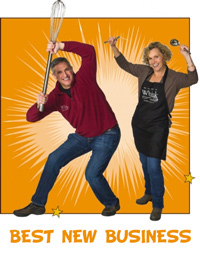 Best Antiques
Flea Market at N.C. State Fairgrounds
HM: Antiques on Salem Street
The Rusty Bucket
Best Art Gallery Or Studio
N.C. Museum of Art
HM: Cary Arts Center
Artspace
Best Bargains
Flea Market at N.C. State Fairgrounds
HM: Dorcas Thrift Shop
Goodwill Community Foundation Donation Center & Store
Best Shoes And Accessories
Belk
HM: Swagger
Dorcas Thrift Shop
Best Adult Clothing
Belk
HM: My Girlfriend's Closet
Dorcas Thrift Shop
Best Children's Clothing
Once Upon a Child
HM: Belk
Kid to Kid
Best Florist Shop
Preston Flowers
HM: The Flower Cupboard
Fallon's Creative Flowers
Best Home Furnishings and Décor
Ivy Cottage Collections
HM: Home Comfort Furniture
Cooper's Furniture
Best Garden Center
Garden Supply Company
HM: Fairview Garden Center
Logan's Trading Company
Best Place to Find a Gift
Swagger
HM: Ivy Cottage Collections
Bailey's Fine Jewelry
Best Jewelry Shop
Bailey's Fine Jewelry
HM: Diamonds Direct Crabtree
HM: Johnson's Jewelers
Best Shopping Mall
Streets at Southpoint
HM: Crabtree Valley Mall
HM: Cary Towne Center
Best (Non-Mall) Shopping Center
Beaver Creek Commons
HM: Cameron Village
HM: Crossroads Plaza
Best Specialty Foods Store
A Southern Season
HM: La Farm Bakery & Café
HM: The Butcher's Market
Best Wine or Beer
Triangle Wine Company
HM: The WIne Merchant
HM: Great Grapes
Best Car Dealership
AutoPark Honda
HM: Hendrick Toyota Scion
HM: Hendrick Chevrolet
Best New Business (Non-Restaurant)
Whisk
HM: Stone's Education Superstore
HM: My Girlfriend's Closet Ooh La La
Best Jewelry Shop
Big Clyde and Mama Ann Bailey. Clyde Jr., and Jane. And now, gemologist Trey.
That's right, the family that brought the "Bailey box" to the Triangle is now in its third generation of serving customers, from five North Carolina store locations.
Kelly Crisp, marketing manager for the company, says this longevity is thanks to a focus on the customer experience.
"It is about far more than the product or the sale to us," she said. "What we do serves a purpose — helping people celebrate special moments in their lives.
"Bailey's was started in 1948 as simply a watch and jewelry repair business, and blossomed into a luxury jewelry store. In-house custom jewelry design and repairs are a key part of our business still today."
Diamonds and designer jewelry are the most popular items at Bailey's, Crisp added.
Best (non-mall) Shopping Center
Ah, a day in the life at Beaver Creek Commons in Apex, voted Best Non-Mall Shopping Center by our readers. May we suggest a timeline?
Breakfast: Panera Bread
For you: Old Navy, HomeGoods, and a two-story Kohl's
For him: Dick's Sporting Goods
Lunch: Red Robin or Longhorn Steakhouse
Afternoon break: Movie at the 12-screen cinema, or sweet treat from Cold Stone Creamery
Don't forget Fido: PetSmart
Best Art Gallery or Studio
Readers looking to liven up those beige walls turn to the North Carolina Museum of Art, voted Best Art Gallery or Studio in this year's race.
Abstracts, botanicals, vintage to contemporary. Fashion, landscapes, still life and photography.
With literally thousands of custom archival prints available via the museum website, ncartmuseum.org, you're bound to find that just-right piece of art for your home or office.
And guess what? Proceeds from the Museum Store benefit programming and operations at the museum.
Best Place to Purchase Wine or Beer
Three little votes made a BIG difference in Triangle Wine Company's Maggy win for Best Place to Purchase Wine or Beer — not to mention stemware, aerators, decanters, corkscrews, flasks, cocktail mixers and more!
Offering classes and weekly tastings in Cary and Morrisville (there's a shop in Southern Pines, too), TWC partners Kevin Adair, Glenn Hagedorn and Christopher Roche believe in good beverages, knowledgeable staff, and building long-term relationships with customers.
Buying local is good for the whole community, they say. Here's why:
Local shopkeepers care about the community — they live, vote, send their kids to school, and pay taxes here too! And they patronize other small businesses.
Buying local builds the local economy by keeping the dollars here, and generating jobs and tax revenue.
Best Florist Shop
Family owned and operated Preston Flowers, serving the Cary area since 1994, is known for its plants and its customer service, earning our readers' vote as Best Florist Shop in the Maggys for the fifth time.
Owner Gary Swartz and manager Jill Jourdan stock more than 40 varieties of flowers each day, and the shop's delivery staff drives 30,000-plus miles annually to present beautiful arrangements for any occasion.
Raising the bar well beyond roses, Preston Flowers also works in dried and silks, European and dish gardens, and tropicals.
Most popular floral request: The Classic Designer Choice
Most unusual: "We once did a floral arch that was 12 feet high and 15 feet wide at St. Michael the Archangel church for the Easter celebration," said Swartz. "It needed to be constructed in sections and mounted on the wall surrounding their large crucifix."
Typical day: 5 staffers on duty, and 1 or 2 delivery drivers
Valentine's Day and Mother's Day: 24 staffers, 14 delivery drivers and a remote production facility