Cary Magazine's eighth annual Elegant Weddings Gala was held on Thursday, March 6, 2014 as a night of celebration, at The State Club on N.C. State University's Centennial Campus.
We enjoyed a bridal fashion show presented by Traditions by Anna Bridal Boutique and Standard Pacific Homes, and helped connect local brides with the Triangle's top wedding vendors.
Please stay tuned to this page, our Cary Magazine's weekly e-newsletters and of course, the pages of Cary Magazine, for more information on future events!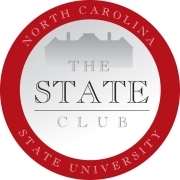 ---
Follow the Elegant Weddings Gala on Facebook and Twitter