By starting businesses, championing causes and upending stereotypes, these young professionals are shaping the future of Western Wake County.
Out of dozens of nominations, these 24 leaders were chosen for their impact and influence in the community.
It's a diverse bunch — from volunteers to entrepreneurs — so we've invited them to describe their journey so far. Most have faced hard choices, taken risks and seized lucky opportunities. But the common thread is that all have worked hard to achieve their goals.
And the best part? They are just getting started.
Meet the 2018 Cary Magazine Movers & Shakers Thursday, June 14, at Chatham Station in downtown Cary. The event is open to the public for the first time, and tickets are on sale now.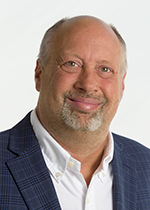 ART CHURCH
Title: Owner, Mosquito Wizard of NC
On success: I have learned that it feels much better to give than to receive. I have always said that if I were ever in a position to give back to my community, I would make that a top priority. I take pride in making sure that my son is involved in any community activities we do, because I feel he needs to learn that, too.
Biggest risk: Without a doubt, the biggest risk I've taken was telling my wife I was thinking of leaving a good corporate job with a salary and benefits to start a company doing seasonal mosquito control.
How is work aligned with core values? I was taught at a very young age that there's no such thing as a free lunch, and a person is only as good as their word. Those are characteristics that I have tried to live by and instill in my own son. I know I've made mistakes and will continue to make others, but how you react to those and move forward is where you place your value as a person.
Biggest challenge: We are a seasonal operation, so controlling our labor pool is a challenge. We have been lucky to find a couple of guys who believe in us and come back year after year. We build our labor force around them.
How do you grow as a leader? As a small-business owner, I make sure I stay involved with community organizations such the Cary Chamber of Commerce, Dorcas Ministries and The Carying Place.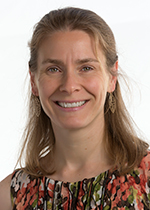 CAITLIN BURKE
Title: Associate director, Conservation Trust for North Carolina
On success: It's the result of hard work and resilience. I have worked really hard, but still failed at things. That's difficult to handle, knowing I've given everything but it wasn't enough. Learning to bounce back, adapt and work hard again has been essential to me achieving my goals.
Biggest risk: Deciding after a year and a half of pursuing my Master's degree in Forestry to switch to a PhD program. During what was ultimately four more years of classes and research, I learned a lot about my field of study, but I also learned about myself and how I work through challenges and uncertainty.
How is work aligned with core values? Working for a land conservation organization, my work is focused on protecting land and connecting people with places that provide benefits in the form of clean water, fresh local foods, scenic views and outdoor places to recreate. This work aligns with my values of stewardship and of respect for our natural resources. Kindness and service to others are also important to me; values that I put into practice through work and through volunteering for the Town of Cary on the Environmental Advisory Board.
Biggest challenge: Learning how to be a new mom and an emerging nonprofit leader. I returned from maternity leave last year to a promotion to associate director of my organization. At home and at work I am undergoing significant transition, which is exciting and scary. I am learning to be more forgiving of myself, to call on others for help, and at times to double down on my work ethic and adaptability.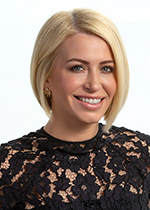 GRETTA HANDLEY
Title: CXO (Chief Experience Officer) at Davis & Pyle Plastic Surgery and Skin Raleigh
On success: It doesn't stick. Just because you've had some successes doesn't mean you are going to continue to be successful if you decide to let off the gas. For me, it's been about consistency. It's also about being adaptable to change. Change is usually messy but necessary to grow and adapt to whatever life throws your way. =
Biggest risk: I moved to England for almost four years when I was in my 30s — when most people are starting families and settling down. It was hard and thrilling and changed me as a person.
How is work aligned with core values? I am lucky enough to have the opposite situation — my personal values are shaped quite a bit by our businesses core values. At Davis & Pyle, we are incredibly intentional about personal growth, family and community.
How do you grow as a leader? I'm an avid audio-book listener. I've found hours in my day while driving to keep learning from great leaders and storytellers. Joining or starting small groups focused on empowerment and personal development (like Goalfriends and Girlbosses Shaping Raleigh) keep me accountable and motivated.
Fun facts: I worked for the Wake County Department of Corrections before joining Davis & Pyle Plastic Surgery.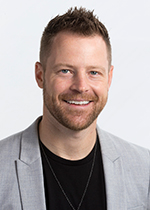 DR. BLAKE LIVINGOOD
Title: Owner and CEO of Triangle Health Center and drlivingood.com.
On success: Success and opportunity are often missed because they are dressed up in overalls and look like hard work. Lots of little victories, that don't look like successes in the moment, when strung together lead to that bigger picture of success. Most people miss out on it because they quit too soon.
How is work aligned with core values? If you examine my main core values, you'll see faith, family and health. All day long, I get to lead people to experience real health. If they lose their health, they lose everything — literally nothing else would matter. I get to do that with actual family members like my wife and my team (which is like family to me). We get to take care of a whole bunch of people, helping them reach their full God-given potential.
How do you grow as a leader? I manage my time well. It's amazing how many people waste the time that they get on this earth with activities that don't matter. Now, I still have fun. I still have a couple of hobbies, but I don't have a TV. I find the most joy when I spend my time in my core values.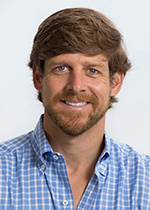 JORDAN GUSSENHOVEN
Title: Commercial and residential real estate developer as owner of Chatham Street Commercial
On success: It is necessary to be patient and have faith in your plans.
Biggest risk: Starting any new real estate project is inherently risky, but committing my efforts to such a small geographic area (downtown Cary) was probably the biggest risk I've taken. I have been fortunate to learn that there is tremendous support from the Town of Cary and its residents to see Cary's historic urban core revitalized and thriving.
Biggest challenge: My biggest challenge at any one time is typically my current project, and in this case, it is the development of the Chatham Walk residential condominiums in downtown Cary. Our efforts, and those of our community partners, to stimulate the growth and success of the local amenities, are key to making downtown Cary an exciting place for new residents to live.
How do you grow as a leader? I am fortunate to be surrounded by great leaders, such as my uncle and business partner George Jordan, from whom I learn a lot.
Fun fact: My family settled in Cary in the 1870s; however, I did not personally move to North Carolina until I attended college at UNC-Chapel Hill. I moved frequently while growing up, including living overseas, and it was coming to a community where my family's roots run deep that inspired me to build a career around its revitalization.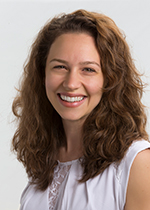 AMBER FAULISI
Title: Co-owner, Pizzeria Faulisi
On success: Believe in what you do and never give up.
Biggest risk: Opening a business in a small town like Cary. We learned there is always room for growth in smaller towns.
Biggest challenge: People understanding what exactly our pizza is. Yes, there will be char, and you can't be afraid of that flavor.
How do you grow as a leader? By educating myself as much as possible on food and beverages, so I can pass that knowledge on to my staff.
Fun fact: I absolutely love to clean.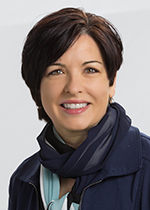 SHARON NELL
Title: Program manager, John Deere and board chair, The Center for Volunteer Caregiving
On success: It should be defined on an individual basis and not by our cultural norms.  I have felt most successful when I have achieved alignment between my values and the way I direct my energy.
Biggest risk: A few years ago, I took a two-year break from my career. When it was time to go back to work, I was committed to creating a work arrangement that would meet my needs, but it was difficult to achieve. I turned down opportunities that weren't quite right. In the past, I would have brushed off a long commute or extensive travel as just another sacrifice that I had to make. By staying true to my values, I eventually landed an amazing opportunity to return to John Deere.
How is work aligned with core values? One thing I love about working at John Deere is that our leadership is completely committed to our core value of Integrity.  I feel good about the time I spend at work because I am part of a company that is doing business the right way.
I believe that we are in this life to take care of each other, and I can do that in ways both large and small through The Center for Volunteer Caregiving. My work gives me the opportunity to practice kindness, compassion, commitment and neighborly love.
Biggest challenge: The mission of the center is to engage the community in providing volunteer services to improve the lives of seniors, caregivers and adults with disabilities. Growth projections suggest that Wake County's population of seniors over age 75 will more than double from 2013 to 2033. The center's biggest challenge is to support the rapid growth of the community we serve.
Fun fact: I love to box. I have been hitting the heavy bags at Title Boxing in Cary for more than three years, and now I am learning in the ring.
APRIL MANESS
Title: Owner, The Oaks at Salem
Biggest risk: Starting this business in a down economy not knowing if it would succeed. I learned that no matter what obstacles or challenges may lie ahead, surrounding yourself with good people who build you up and offer solutions during those challenging times is imperative. I also learned to be thankful for the challenges. They prepare you for the next steps, getting you closer to the success you desire.
How is work aligned with core values? My core values center around my son, Wade. This business started during a time when I wasn't sure what to expect for him regarding a diagnosis of autism. I am grateful that this business allows me the flexibility to be at home with him and work around his schedule.
The venue itself became a sort of therapy for him. Having weddings and events in "Wade's House," as he calls it, forced him to communicate with people rather than turning into his own little world. He has advanced in so many ways since this business began eight years ago. Today, you can see Wade proudly helping in the fields planting blueberries or helping with the bees.
How do you grow as a leader? I do not ask my staff to do anything that I have not done or at least tried to do myself.  That way I can truly understand what their role is, what challenges they face, and how I can help them succeed. Leadership growth involves not just knowing where you are headed, but remembering where you started.
Fun fact: I used to work in pharmaceuticals in a microbiology lab.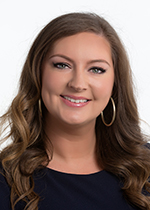 LINDSEY HARRISON BARBER
Title: CEO, SocialCents Media
On success: A mentor once told me success is a lot like juggling. Your journey starts out with a few manageable tasks, but as you grow and learn, you'll add new tasks that you'll ultimately need to juggle. As these pile up, it's OK to drop the ball on a few. As long as you keep the flow and ultimately pick up the pace again, you're winning the game.
Biggest risk: Quitting my Fortune 500 job and betting on myself. From the outside looking in, I had it made — a comfortable job, great benefits and the ability to grow — and many people encouraged me to stay the course. Although I am grateful for all that I learned, I knew there was something bigger ahead.
Biggest challenge: Scaling my business to keep up with growth while also proving the same quality that my clients have come to expect. This past year, the agency's growth has been unparalleled — taking on clients from New York City to San Antonio. To date, I've never let my business growth impact my ability to deliver — quality over quantity!
Fun fact: In my next life I'll be an interior designer. When we built our home last year, the builder asked to use it as a model to show potential buyers. I took it as a compliment!
WHIT BAKER
Title: Co-owner and brewmaster, Bond Brothers Beer Company
On success: Passion is key to being both good at something and being successful at it. I feel fortunate that I get to go to work every day and pursue goals that I'm passionate about. Passion and the monetization of the thing you love makes it not count as work, right?
Biggest risk: Leaving my job as a high school teacher and turning brewing into a career, instead of just a home brew hobby.
How is work aligned with core values? I value hard work, dedication and honesty. I want the product to be the best it can possibly be, and I am the toughest critic of my own beer. If a beer is not up to my standards, it's not worth sharing with the public. I'd rather dump a batch of beer than put it in the hands of customers, if it's not the quality I hoped for.
Biggest challenge: I'm my own toughest critic, so making sure the beer is a quality product. I have to keep in mind that experimentation and missed batches are part of the process and part of the fun.
GRETCHEN CAMPBELL
Title: Licensed professional counselor and owner of Grow, Encourage, Empower PLLC, a private practice therapy business
Biggest risk: Quitting my full-time job. I learned that fear was my biggest hurdle, and I should have taken the leap long ago.
How is work aligned with core values? I primarily serve adolescents and young adults, and that service is really all about wellness and self-care. I truly believe everyone needs a healthy self-care regimen. Putting yourself first is of the utmost importance, so you can be the best you can be for yourself and for your loved ones.
How do you grow as a leader? I stay connected with other professionals in my field and keep current with what research says. Combined with what's realistic in today's world, I see how it relates to the tweens, teens and young adults I see.
Fun fact: I'm named after my mom, so I'm a junior.
JESSICA MCNAUGHTON
Title: President of CaraGreen
On success: A lot of people think that success is always financial, when in fact, you can have financial success but still have to drag yourself to the office every day. When you love the challenges, the changes and the opportunities that present themselves every day, that is achieving success.
How is work aligned with core values? CaraGreen is committed to providing building materials that are healthy and sustainable. This means cleaner homes, cleaner kitchens and healthier lives. We sell products that break down pollution in the air, products that divert thousands of tons of materials from the waste stream, and products that bring nature into a space for less stressful living. I believe in making people's lives better and protecting our planet.
Biggest challenge: We are a mostly female organization in the construction space. We get bullied a lot and spoken to as if we could not possibly know what we are talking about. We focus on education, learning our products inside and out and becoming experts on our materials, how they are fabricated and installed, and for which applications they are best suited. I do not tolerate my staff being bullied, threatened or berated. I will walk away from business if it comes at the cost of being bullied.
How do you grow as a leader? I hire people who are younger, smarter or more skilled than I am and try to learn from them. I need to be building the people that can lead in the future. I can't throw my hands up and say, "Instagram is not a thing." I need to hire someone who can show me that thing. As a leader, you need to be on trend and embrace them, which often means admitting you don't know something.
Fun fact: I grew up in Vermont on a farmhouse that was used to smuggle slaves north as part of the Underground Railroad.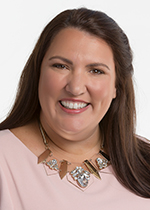 TIA COPPUS
Title: Treasury management advisor, Pinnacle Financial Partners
On success: Self-reflection is a vital tool when evaluating success. It's important to take time to review your actions and behaviors, and work to strengthen them or better yourself for future growth.
Biggest risk: In February 2009, without notice, I was laid off from my job. Due to the economic crisis, there were very few companies hiring in the small Virginia town we were living in. I spoke to my husband, and within two weeks we decided to make a move to Morrisville. I had read that the Triangle was thriving, and we could see online there were thousands of jobs available in Western Wake. We did not know the area, and I had no job when we moved, but we took a huge leap of faith. Within a few weeks, I had several job interviews. It was the best decision we ever made for our careers and family.
Biggest challenge: My biggest challenge is delegation. I have always been a "grab the bull by the horns" leader, and I love to jump in feet first. I am learning that delegation ultimately makes me more productive, and it also empowers others around me to be part of the success.
Fun facts: I am named after a character in the Disney movie "Escape to Witch Mountain," and I met my husband at a car dealership.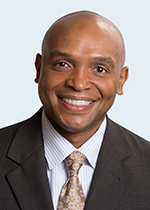 CREIGHTON BLACKWELL
Title: Vice president, Corporate Affairs and Community Engagement, Coastal Federal Credit Union
On success: I've learned that success is never given; it must be earned. It is also constantly redefined based on your goals and expectations. It should never be measured by how others view you, only by the goals and expectations that you set for yourself.
Biggest risk: Leaving a company that I had worked for 15 years to follow a new opportunity. I'm a loyal person, but I learned that greater success lies where my professional morals are shared by the organization that I am a part of
How is work aligned with core values? My core values of high work etiquette, concern for community, diversity and empathetic professionalism are all aligned in my everyday work. I'm humbled to be at a company that treasures helping the community and allows me to demonstrate these values in how we benefit people living very different journeys.
Biggest challenge: Trying to be an outstanding father to my three young kids. I'm trying to overcome this challenge by modeling the single most important trait one can successfully demonstrate personally or professionally: listening! Listening to my kids, my employees, my peers, my leaders, my communities and my critics can only help me grow as a leader at home and at work.
Fun facts: I am an avid comic book fan/reader, and I also coach kids' basketball, flag football, soccer and baseball. I like to stay busy!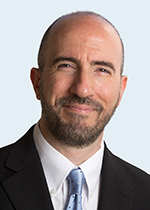 CHRIS ROCHE
Title: Owner, Triangle Wine Company
On success: Success is impossible without an enormous amount of hard work — or an enormous trust fund, which I don't have.
Biggest risk: Starting a business and being responsible for the financial well-being of all my employees — as well as myself — is definitely the biggest risk I've ever taken.
How is work aligned with core values? I believe that every person deserves to be treated with respect and valued. Interacting with customers on a daily basis helps me to try to achieve that.
Biggest challenge: Time management. No matter how much I work, as a business owner, the workload never really diminishes. Thankfully, I have some key people who help me stay sane.
How do you grow as a leader? I am always reading business and economic articles to learn more. I try to listen to my employees and see where I can do better.
MICHELE CALLAWAY
Title: Real estate closing attorney with Adams, Howell, Sizemore & Lenfestey, PA
Biggest risk: A little over a year ago, I left a firm I had worked at for seven years. The pay was good, I enjoyed my coworkers, but professionally I had hit the glass ceiling, and the firm's core values didn't align with mine. I left everything that was comfortable and took a chance at a new firm within two days of meeting with a partner at Adams & Howell. I haven't looked back since.
How is work aligned with core values? I was taught at a young age to be self-aware and to treat others like I want to be treated. I use these tools every day in practicing law. With real estate closings, the attorney serves as the central source of communication between all parties: buyers, sellers, agents and lenders. My team and I strive to create a smooth closing process with our responsiveness, efficiency and competency.
Biggest challenge: Trying to juggle my career with being a mom is a constant battle. I've got a 3-year-old girl and a 4-month-old boy, and it's hard only getting to spend a few quality hours with them a day during the week. I make sure my time with them is special and not spent on my phone.
Fun fact: I have a recurring nightmare that the N.C. Bar Association rules will change, and I'll have to take another bar exam.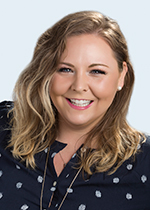 RACHEL FOX
Title: Ad director for Babiekins Magazine, business manager for Wolfandfriends.com, freelance writer and photographer, and advocate for individuals with different abilities
Biggest risk: I owe a lot of my success to reaching out to people I don't know. I admit it is bold and may be difficult for introverts, but what is the worst that could happen?
How is work aligned with core values? The most wonderful thing about what I do is that I get to express my values through my work – inclusion, acceptance of differences and being open-minded. I advocate for individuals with different abilities through my various creative jobs. I use models with different abilities in my photography, and I write about my experiences as a parent of a child with different needs. I also represent brands and toys that are helpful to the special-needs community. What I love most about what I do, is being able to advocate for my daughter and her peers. Our daughter Eva, 5, was born with Down syndrome and a congenital heart defect. Eva and her siblings inspire me every day.
Biggest challenge: As I take on more and new opportunities, it is becoming harder to find a balance between being a mom and a work-from-home mom. Family is always a first priority, and then I focus on my workload by importance and deadline. I ask myself every day, "How can I make better use of my time? Do I really need to be doing this right now?"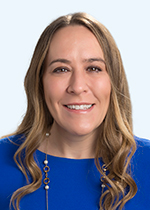 JENNIE KOWALESKI
Title: Physician assistant and co-owner of Azura Skin Care Center
On success: Celebrate the small victories. I reflect on the things that have got us where we are today, and I am just in awe of the small things that all aligned to get us to the greater goals.
Biggest risk: I just jumped. I had been the employee for over 23 years, and then almost in an instant decided to become the employer. I began to analyze the pros/cons, risks/benefits — mainly being a mom of two little ones — and decided to just go for it. The unknown is not as dark and scary as one would think. We all have a light inside of us that sometimes just needs to be switched on, and then watch out!
Biggest challenge: We have grown insanely fast, which is humbling and fantastic, but can take a toll on the work-life balance. I am building a team of fantastic employees and learning to trust and pass control of work tasks to others.
Fun facts: I have been a Girl Scout leader for four years, and even though it can be exhausting, I love my little troop and have learned so much from being with them.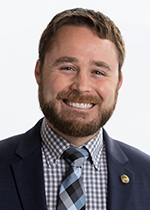 BRETT GANTT
Title: Apex Town Council member, and statistician with the Environmental Protection Agency
Biggest risk: Deciding to run for Apex Town Council. Even though I didn't know how the election would turn out, simply taking the risk to run for public office was a fulfilling experience.
How is work aligned with core values? I really enjoy both my day job at the EPA and my position on the Apex Town Council because they allow me to follow my core value of doing the greatest good for the greatest number of people.
Biggest challenge: Like Cary in the 1990s, Apex's rapid growth is changing the community and stretching its infrastructure. The main challenge confronting me on the Apex Town Council is trying to maintain Apex's small-town character while embracing that it's a thriving suburb of Raleigh.
How do you grow as a leader? I'm constantly trying to do two things: gather innovative ideas and best practices from other local governments, and make myself available as much as possible to hear concerns from Apex residents.
Fun facts: I only have the second coolest job in the family; my wife Alison works for the State Crime Lab as a forensic scientist. I also grow Cascade hops in my backyard.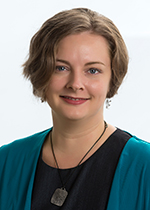 AUDRA KILLINGSWORTH
Title: Apex Town Council member, and occupational therapist and rehab director at Legacy Healthcare Services
How is work aligned with core values? My core values are based on empathy, listening to people, doing no harm and trying to solve problems. For example, several residents near downtown Apex were concerned about CSX trains idling all night long. The idling trains made their houses rattle and shake. After hearing their concerns, we held a listening session and invited local representatives to try and get to the bottom of what was going on. These people were really frustrated, and they felt like no one was listening to them.
People do want to feel like they're heard. They want to be able to say, "I have a concern. I'm telling you and I want you to listen." Even if we disagree or can't do anything about it, being able to sit there and tell them, "I'm listening to you, I hear what you're saying," I think it makes people feel better about their community and their representative.
Biggest challenge: My biggest challenge is balancing my full-time job, the Town Council position and my personal relationships with my children and husband. I am still learning to balance those roles.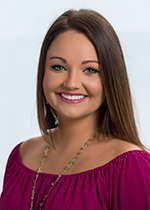 CARRIE SCARLETT
Title: Instructional resource teacher/instructional technology facilitator for the Wake County Public School System
On success: I feel successful when I know that I have helped someone, made someone smile or bettered our community. I want to make sure that I inspire others to dream more, learn more, do more and become more.
How is work aligned with core values? I believe the mind of a child is the most beautiful place. It is a canvas where we, as educators, can create a priceless piece of work. We have the ability to embrace their interests, influence their goals and be the guiding light to their success. Being able to help and impact people is a gift that I do not take lightly. I cherish the fact that I get to wake up every day and work to have a positive impact on the students, their families and our surrounding community.
Biggest challenge: The biggest challenge that I face daily is making sure that I do everything in my power to meet the unique needs of all my students. Every student enters our classrooms with varying strengths and areas of improvements. They derive from varying backgrounds and cultures. It is imperative that my students feel respected, valued and proud of their heritage. Every student has a different learning style. We must work to be creative in our instructional delivery and intentional with how we challenge our students.
Fun fact: In 2017, I was honored to be Morrisville Elementary School's Teacher of the Year, and I was the recipient of the Clara Knoll Award for Excellence in Teaching through the Cary Chamber of Commerce.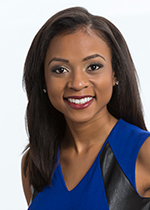 MIKAYA THURMOND
Title: WRAL weekend morning anchor/reporter
On success: My parents taught me that success is defined not by money, designer clothing or fancy cars. Success is when you wake up every day with happiness.
Biggest risk: Deciding to pursue a master's degree at Harvard University while working full-time at WRAL is the biggest risk that I've taken. Three years ago, I feared that I could not balance the intensity of working in the news industry and excel at school. Fortunately, with the remarkable support of WRAL and my managers, I graduated in May.
How is work aligned with core values? Through my years in the news industry, I've come to recognize that integrity is one of the most important aspects of being a journalist. As the Fourth Estate, the news media has a responsibility to seek the truth and share that truth fully. I take that responsibility seriously both on and off the anchor desk.
Biggest challenge: There are people who discount, discredit and question a person's abilities based on their appearance. As a young, black woman, my biggest challenge is dispelling those stereotypes. I believe that my resilience and work ethic will continue to prove that I am qualified to sit at the table.
Fun facts: I have been in the television industry since I was a child. I had my own public access television show in Atlanta for three years called "About Kids with Mikaya." I am also a former Miss Georgia, winning the title in 2010.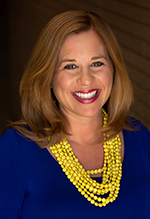 REV. LAUREN EFIRD
Title: Senior pastor, Greenwood Forest Baptist Church, Cary
On success: In the work of ministry, success often looks like failure. When trying to be faithful to this calling, one doesn't often meet the standards of the world's success. As a perfectionist, I have to constantly fight against the desire to be seen as successful.
Biggest risk: Standing with my congregation to fight against the unjust detention and eventual deportation of one of my church members. We ultimately failed, but we believe we succeeded in being faithful. I risked my reputation, financial stability, not being liked; and being at odds with government officials and community leaders.
But to be clear, my risks paled in comparison to the risks that the vulnerable in our community face every day. The world that we live in is hostile to people who don't look like me, to the immigrants and foreigners in our midst. Every day that they try to work and live and raise their children in our communities, they put their very lives and the lives of their families at risk. Even as I work to engage in the work of justice, I have to constantly remind myself of my own privilege.
Biggest challenge: My biggest challenge is the perceptions I encounter being a young, female clergyperson. People don't often take kindly to women who speak directly against injustice. I address this challenge by building relationships with people and trying to ignore the voices in my head and the voices around me that say women can't do this work.
How do you grow as a leader? I hire people who challenge me, who push me to remain true to my calling and who work with me to make the church a genuinely inclusive community of faith. When engaged in the work of ministry, you need good people to be with you in the trenches.
Fun fact: My favorite Cary establishment is Bond Brothers Brewing Company.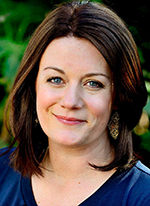 SHANA OVERDORF
Title: Former executive director, Raleigh Wake Partnership to End and Prevent Homelessness
Biggest risk: I purchased a one-way ticket to North Carolina with nothing more than the plan to get a job.  I learned resourcefulness, tenacity and to not rule out any opportunities. What I learned about Wake County is how interconnected and compassionate this community is. Every role I have served in as a volunteer or professional has been built upon the relationships I have fostered and nurtured.
How is work aligned with core values? When you find work that is aligned with your core values, it doesn't feel like work. In my recent role with the partnership, it was easy to align work goals with personal values as we sought solutions to Wake County's crisis of housing, affordability and preventing and ending homelessness. I believe that housing is a basic human right, and I had a platform to help raise awareness and educate others using data to find solutions and to explain why this conversation was essential to our community.
How do you grow as a leader? My ongoing leadership development includes participation in Grinnell Leadership's Advanced Group Coaching, an individually tailored executive development program. I serve on the Leadership Raleigh Alumni Board and the board of directors of A Place at the Table in addition to a couple of nonprofit peer groups.
Fun Fact: I'm planning a trip to South Africa to cage swim with great white sharks.