Kids Together Playground Birthday Celebration
June 2 @ 3:00 pm - 5:00 pm
Free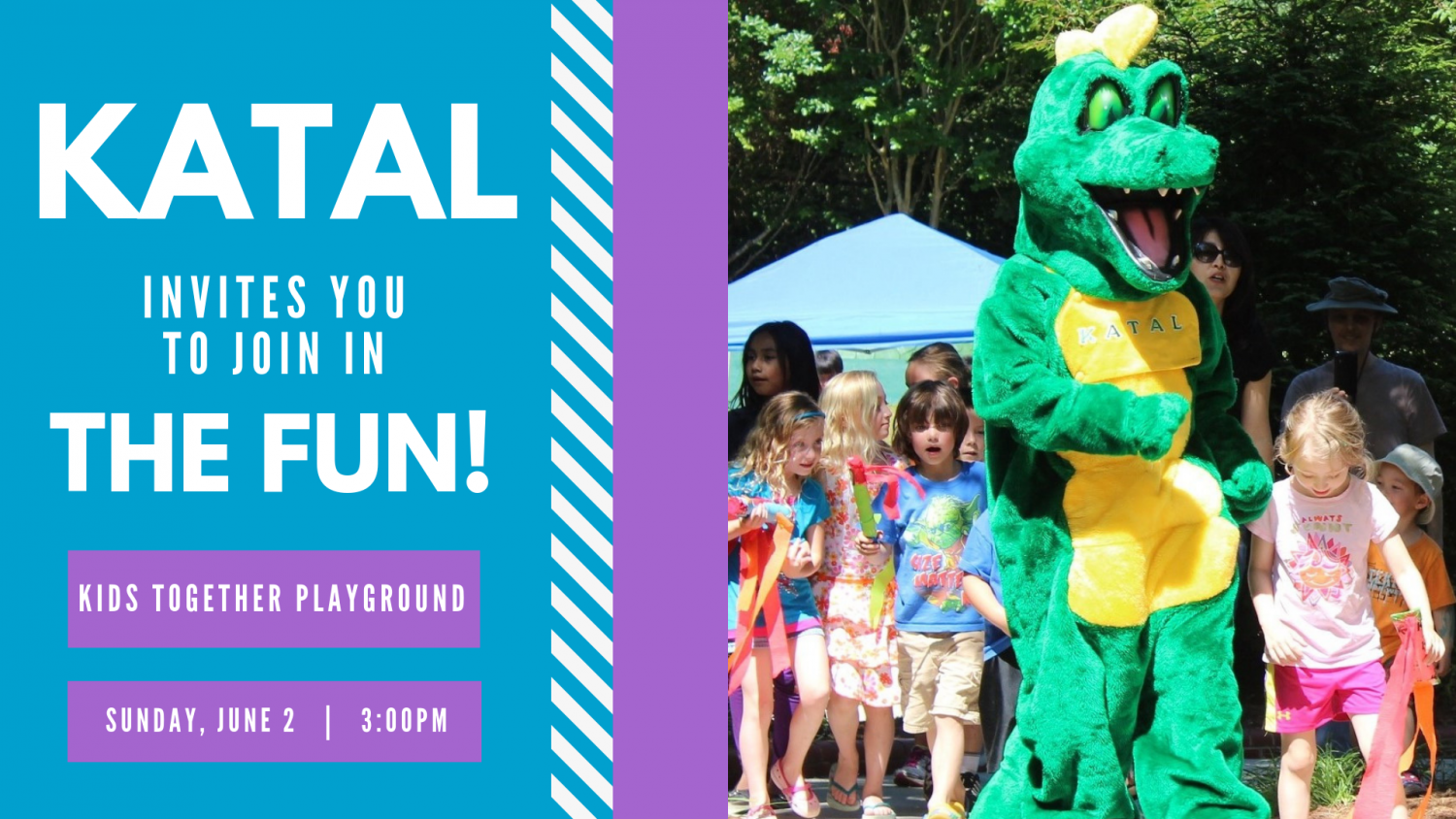 Celebrate the birthday of Kids Together Playground.
Jun 2 (Sun), 3-5 pm, KTP – It's an old-fashioned birthday party to celebrate the anniversary of the opening of Kids Together Playground. Free. Wheelchair friendly.
Gather at the picnic shelter to craft noisemakers, then march with KATAL the KT Dragon in a kids' parade! Stop along the way to hear the Kids Together Playground story, told in the style of Dr. Seuss. Help make Roly Poly fruit slushies and share this sweet treat and other refreshments with family and friends. Always the First Sunday in June. FREE
Presented by Kids Together, the nonprofit organization supporting Kids Together Playground, with support from the Town of Cary. For info, go to Kids Together Playground on Facebook, or www.kidstogethercary.org or kidstogether@nc.rr.com.