Come and celebrate the beauty of diversity at Morrisville's award-winning East Meets West Festival, this Saturday, Sept. 23.
Thanks to the festival, Morrisville beat out six U.S. cities to earn the 2017 National League of Cities' City Cultural Diversity Award at the NLC Congressional City Conference, in the less than 50,000 residents category.
"The festival is incredibly important to Town Council as a means of both connecting with the public and showcasing how our diversity is representative of the community," said Morrisville Mayor Pro Tem Steve Rao, as he accepted the NCL award.
Rao notes the population of Morrisville has increased more than 200 percent in the last 12 years, and continues to grow at a rapid rate; the Morrisville Chamber of Commerce reported 27 percent of that population is Indian-American and Asian.
East Meets West was founded by The Morrisville Innovation Foundation in 2011 and was called the Taste of Morrisville. Now in its sixth season, members of the foundation beam at the way the festival has blossomed into a celebration of the unique cultures that permeate Morrisville.
The festival will take place from 11 a.m. to 4 p.m. on Town Hall Drive, and will feature food, music and crafts from around the world.
This year a performance stage will feature artists who represent a variety of cultures found in Morrisville. Attendees can luxuriate in the eclectic sounds of music, as well as behold the athleticism and grace of dancers performing various forms of movement.
There will be booth after booth of savory, sweet and spicy dishes, a cultural fanfare of tastes that originate in countries including Greece, Lebanon, Peru, Japan, India, Ireland and the U.S. — witness the friendly competition of foods!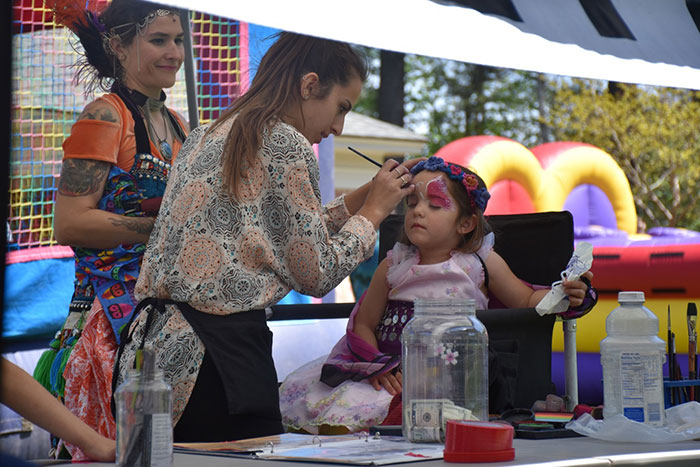 Children will enjoy creative activities including cultural dancing, face painting, and arts and crafts, as local artists showcase their handcrafted wares all in the name of diversity.
The East Meets West Festival will happen, rain or shine, with 3,000 people expected to attend this family-friendly event.
Sarah Gaskill, president of Morrisville Chamber of Commerce, extended an "invite [to] people from across the region, to join us for the 2017 festival on Saturday, September 23."
Admission is free. For more information, go to eastmeetswestmorrisville.org.