Best Attorney
Linda Ward, Ward Family Law Group
HM: Anna E. Smith, Law Offices of Anna E. Smith PLLC
HM: Joel Ledbetter, Ledbetter & Titsworth P.A.
Best Dentist
Michael Riccobene, Riccobene Associates Family
Dentistry
HM: Allan Acton, Cary Family Dental
HM: Bobbi Stanley, Stanley Dentistry
Best Eye Doctor
Dr. Caroline Silver, Eye Care Associates
HM: Dr. Don Cloninger, eyecarecenter
HM: Dr. Julia Pridgen, Eye Care Associates
Best Doctor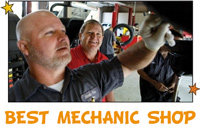 Dr. Melanie Mintzer, Generations Family Practice
HM: Dr. James Blount, Carolina Family Practice & Sports Medicine
HM: Dr. David Outlaw, Cary Internal Medicine & Pediatrics Associates
Best Plastic Surgeon
Dr. Cynthia Gregg, Cynthia Gregg, MD
HM: Dr. Donald Hanna, Cary Plastic Surgery
HM: Dr. William T. Stoeckel, Wake Plastic Surgery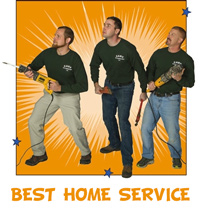 Best Hair Salon
Twisted Scizzors
HM: J & F Gemelli
HM: Mitchell's Hair Styling
Best Spa
The Umstead Spa
HM: Massage Envy
HM: La Thérapie Spa at Preston
Best Home Service
Cary Plumbing
HM: Merry Maids of Wake County
HM: Gary the Handyman
Best Caterer
Daniel's Restaurant & Catering
HM: Danny's Bar-B-Que
HM: Catering by Design
Best Mechanic Shop
Atlantic Tire & Service
HM: Frantz Automotive Center
HM: Autopark Honda
Best Family Photographer
Kim Crenshaw Photography
HM: Lundie's Photography
HM: Julia Wade Photograpy
Best Veterinary Hospital
Town & Country Veterinary Hospital
HM: Banfield Pet Hospital
HM: Kildaire Animal Medical Center
Best Place for Pet Services
Town & Country Animal Care Center
HM: Woof Gang Bakery & Grooming
HM: Pretty Paws
Best Dentist
Smile! That's what patients of Dr. Michael Riccobene did, as they voted him Best Dentist for the third year running. Since opening his practice in 2001 in Selma, Riccobene has opened nine more offices across the area to serve patients from 6 months to age 90-plus.
Best Eye Doctor
Dr. Caroline Silver is no stranger to the Maggy Awards, having earned the top eye-doc spot twice, plus three honorable mentions, since 2009. She specializes in contact lenses, and joined Eye Care Associates in 1991, practicing at the Centrum at Crossroads location in Cary.
Best Hair Salon
For three straight years Twisted Scizzors, the salon with the deliberately misspelled name, has locked down the Maggy contest to take the win. Owned by husband-wife team Amanda and LeRoy Kimball, talented salon staff offer everything from classic cuts to cutting-edge colors, all done up with a giant spritz of personality!
Twisted Scizzors also routinely hosts cut-a-thon fundraisers to support local causes, in pay-it-forward spirit.
Best Spa
The Umstead Spa first appeared on the Maggy winners list in 2008, as an honorable mention for Best Place to Pamper, a category now known as Best Spa. Since then, it's become a fixture on the list, beloved by readers for its rejuvenating organic treatments and tranquil woodland setting.
Riverstone … Wildflower … Dogwood — even the names of these spa experiences offer comfort and relaxation, with many featuring hot stone or Swedish massages and European facials. The four-hour Walk in the Woods pampering session includes a full-body Babassu Sugar Scrub and champagne!
Best Attorney
Every. Single. Time. That's how often Linda Ward has won the Maggy Award since we added the Best Attorney category in 2011!
Best Caterer
10 to 15: Average number of catering jobs by Daniel's each week, 60 percent corporate and 40 percent social.
Best Veterinary Hospital
Pets are super-special at Town & Country — how else would you explain the monthly newsletter about doggie daycare happenings, the dog birthday celebrations, Halloween costume contest, pictures with Santa, summer luau, and Valentine exchanges?
Located side by side are the full-service Town & Country Veterinary Hospital and the Town & Country Animal Care Center, both multi-year winners of Maggy Awards.
1993: Town & Country Animal Care Center is founded; its boarding facility is the first American Boarding Kennel Association-accredited kennel in the area.
1995: Town and Country Veterinary Hospital opens; it now has five veterinarians on staff.
2006: First year of the Maggy Awards; Town & Country ties for third place.
2009-today: T&C wins the Maggy for Best Veterinarian and/or Best Pet Services every year!