"We believe that this world should be left a little better than the way we found it."
So says Zankhna Parekh of Cary, one of the 2015 Cary Magazine Movers & Shakers honorees, and co-founder of the Parekh Family Foundation, a nonprofit working globally to improve quality of life for people in need.
Attend or support the foundation's third annual gala, coming Sept. 11, and you can help.
For the past seven years, Parekh, a physical therapist, and her husband, Selene, an orthopaedic surgeon, have made trips to third world countries to provide free surgeries, rehabilitation and education to orthopedists and physical therapists.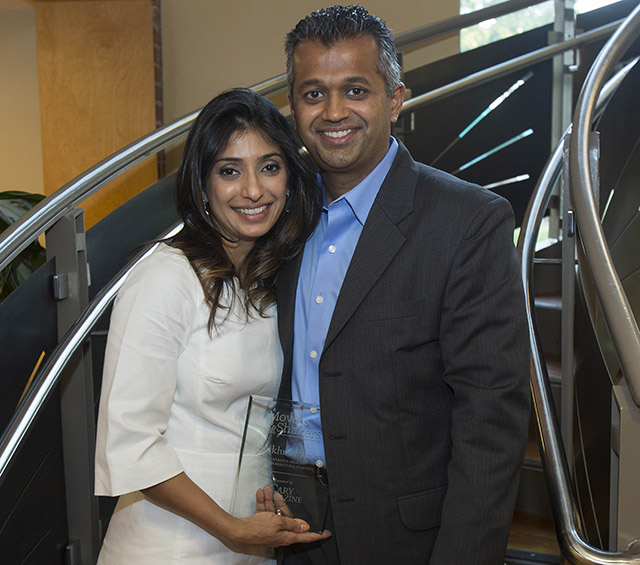 In India, for example, since 2010 the Parekhs and a team of surgeons have trained more than 800 surgeons and performed 50-plus surgeries, including India's first-ever total ankle replacement. Surgeons there have continued the work, forming seven foot and ankle centers to serve patients.
"Initially we went once a year, but within three years we realized the demand is so high that we need to go multiple times a year," Parekh said. "While we were able to fund this on our own when we went once a year, the gala helps offset the cost of going multiple times to multiple countries."
The third annual Parekh Family Foundation Gala will be held at One Eleven Place in Cary, 111 Realtors Way, beginning at 6:30 p.m. Featuring dinner, entertainment, a silent auction and music, 100 percent of event proceeds go toward patient surgeries and rehabilitation.
On the evening's agenda are MBA Yale University comedian Anish Shah, and orthopaedic fellow Kamran Hamid, Duke University College Comedian of the Year.
The evening's silent auction, Parekh notes, will include items such as tickets to the People's Choice Awards and the Super Bowl, plus spa treatments, shopping sprees, and signed sports paraphernalia.
The Parekh Family Foundation also supports education, research and missionary medical aid to those who need health care within the United States and abroad.
"Through each of the initiatives we have selected or created, we try to implement changes through education and training," Parekh said. "By empowering others, we believe these changes can have dramatic effects."
Ticket and sponsorship information for the gala is available at parekhfamilyfoundation.org.