Twisted Scizzors & Bob's Buddies Cut-A-Thon
Sep 8, 2019 @ 9:00 am - 4:00 pm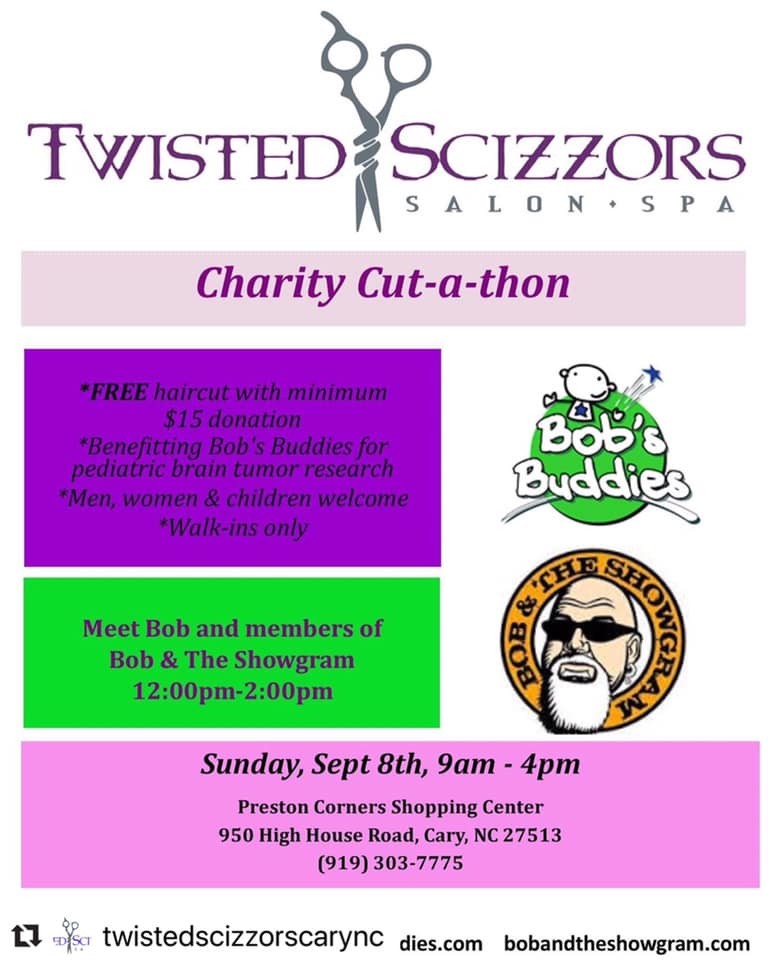 FREE haircut with $15 donation to Bob's Buddies at Twisted Scizzors Salon in Cary, NC. Sunday, September 8, 2019 from 9:00am-4:00pm. Men, women and children welcome.
Meet members of Bob and The Showgram from 12:00pm-2:00pm
All proceeds from the event go to Bob's Buddies to help fund research for children with pediatric brain tumors!