KwanzaaFest – Making A Difference
Dec 10, 2019 @ 12:00 pm - Jan 1, 2020 @ 5:00 pm
Free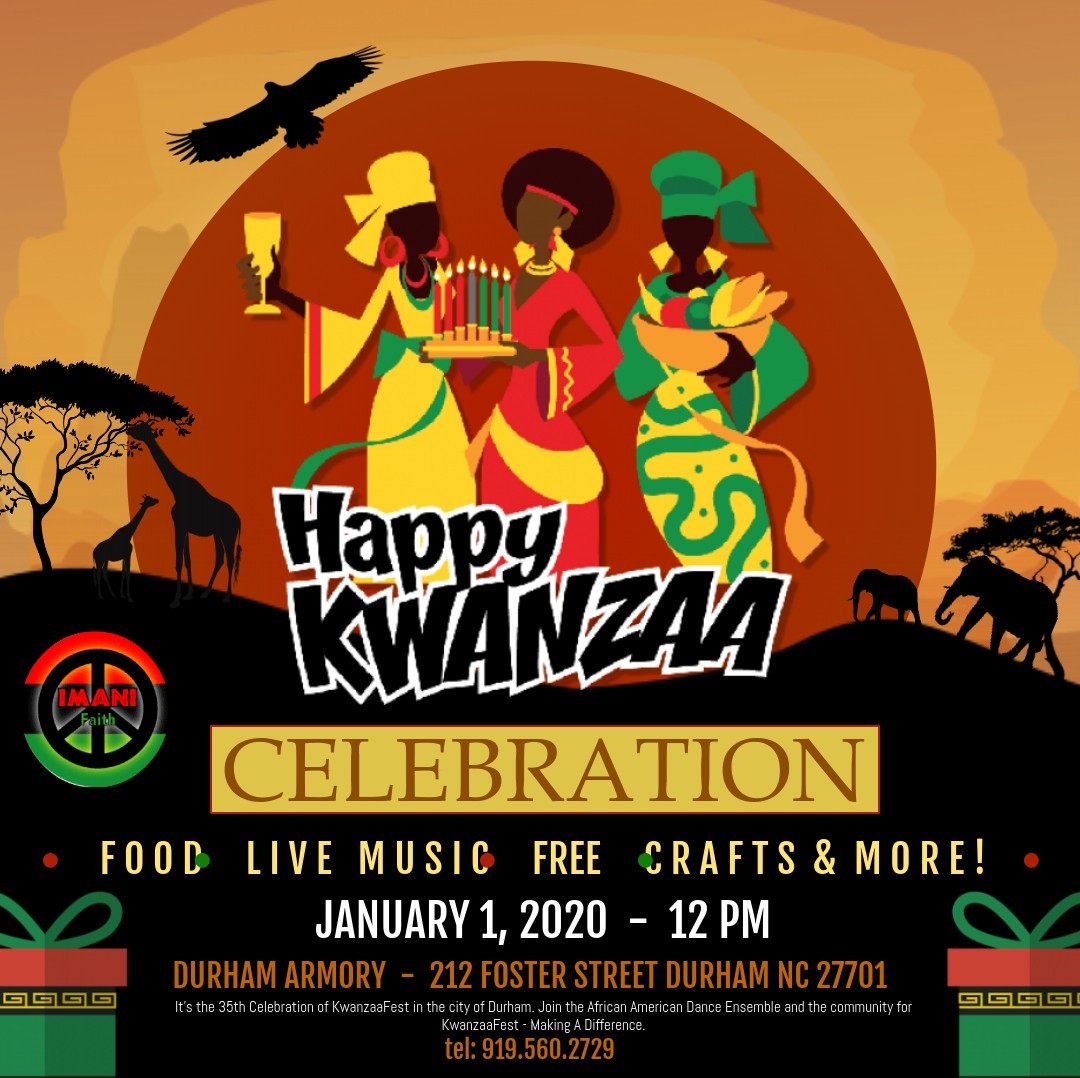 Join the African American Dance Ensemble on January 1, 2020, at the Durham Armory we will celebrate with the community Kwanzaa Fest 2020. The doors will open to the public at 12 noon and the performances will begin at 2:00 pm. We offer a free venue of quality performances, collaborate with businesses and non-profits; and collect food for the homeless.
Kwanzaa celebration is a time to enjoy family, community, and culture. Kwanzaa itself is a seven-day African holiday that celebrates a different principle each day. AADE's Kwanzaa takes place on the seventh day, which is dedicated to Imani, or faith.
In honor of Baba Chuck Davis, collected canned foods will be donated to the Urban Ministry of Durham.
Performances by:
Rozlyn Sorrell Artiste
Greater is HE Mime Ministry
Denbaya Dance Company
Willie Hinton
Raven Street Dance Studio
Purusha Jones-Shearin and the Ms. Full Figured NC Pageant
Deyuel
Ezibu Muntu African Dance & Cultural Foundation