Free Yoga Classes at the Grewal Center
March 31 @ 11:00 am - 2:30 pm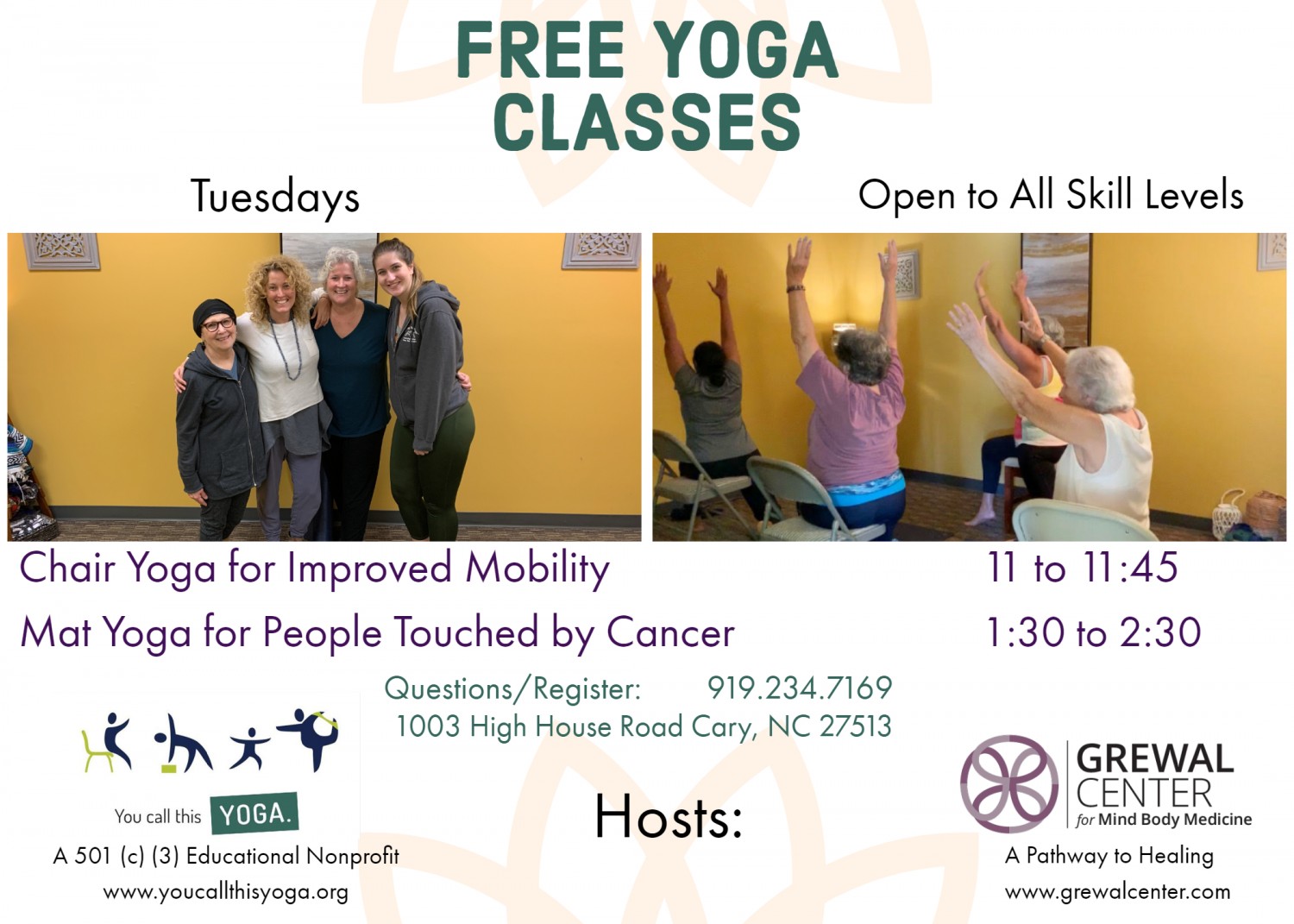 We at the Grewal Center for Mind Body Medicine, a Functional Medicine Center, have partnered with You Call This Yoga, A 501(c)(3) Educational Nonprofit which provides yoga programs for physically challenged and under-served groups in the Triangle region, to bring FREE yoga classes to cancer patients, seniors and the public. The classes are open to all looking for a way to incorporate self-care into their healing journeys, while building community. No experience is required. We provide talented instructors, mats, bolsters, blocks, blankets, etc.
OPEN TO PUBLIC. FREE. EVERY TUESDAY Feb. 4- MARCH 31
Chair Yoga for Improved Mobility: 11-11:45am
Mat Yoga for Those Touched by Cancer: 1:30-2:30pm
To Register Call: 919-234-7169 or send an email to: help@grewalcenter.com.