"The Money Club: A Teenage Guide to Financial Literacy" Book Signing at Our Moments in Time in Holly Springs
April 1 @ 6:00 pm - 8:00 pm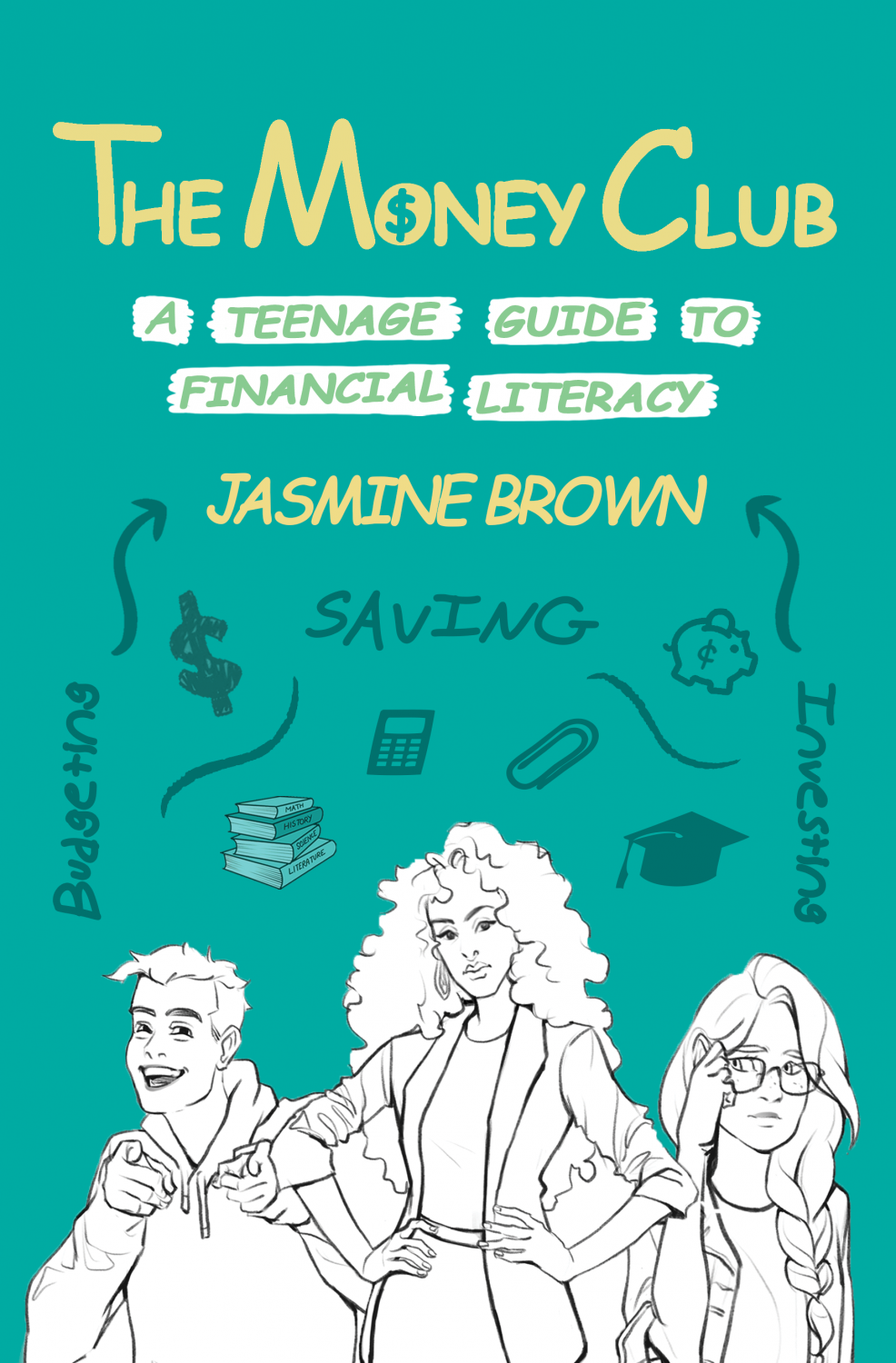 Holly Springs native Jasmine Brown is on a mission to help improve the staggeringly low financial literacy proficiency rates among North Carolina high school graduates and has written a book – The Money Club: A Teenage Guide to Financial Literacy – designed to teach teenagers basic money management within an entertaining storyline and memorable characters. To kick off Financial Literacy Month, Brown will be at Our Moments in Time (205 South Main Street, Holly Springs) on Wednesday, April 1, 2020 from 6:00 p.m. – 8:00 p.m. signing copies of her book.
"Kids are graduating from high school and college without a firm knowledge of how to properly manage their finances, save for the future and manage debt," said Brown. "Current financial illiteracy stats are staggering and this lack of knowledge can become devastating to students' futures. Strong financial literacy out of high school and college can not only help an individual live a more financially stable life, but can also boost their social class mobility. I wrote The Money Club as an innovative approach to teaching personal finance in a way that is entertaining and captures the reader's attention."
This true-story inspired young adult book is about a high school teacher who is inspired to start The Money Club at her school after one of her students, the class clown, makes a monumental outburst that changes the course of her teaching career forever. Within the entertaining storyline, readers will learn tips on how to start the conversation on finances at home, how to prepare to make financial decisions on their own after high school, pointers on how to avoid impulse spending and tips on how to avoid debt.
The Programme for International Assessment (PISA), a North Carolina required assessment test, showed that overall only 11 percent of high school students in the state are proficient in a basic understanding of economics and personal finance. The results broken down by ethnic groups showed disproportionately that African Americans had only one percent proficiency and Hispanics five percent. Currently, personal finance is not a required course in North Carolina high schools, but a new state mandate will require incoming high school students starting in school year 2020-2021 to take a personal finance course.
These startling statistics are something Brown has understood for years doing her own research and her own engagements with students as a swim coach. The need for improved financial literacy among teenagers was the motivation for her to start FACTS for Youth and write The Money Club.
Brown is the founder of FACTS for Youth, a nonprofit committed to improving North Carolina's financial illiteracy in young adults through middle school and high school camps and workshops that combine personal finance education, athletics and career development skills training. FACTS stands for Finance, Athletic and College/Career Training Services. All proceeds from the sale of The Money Club benefit FACTS for Youth.
The Money Club: A Teenage Guide to Financial Literacy retails for $17.95.
About the author Jasmine Brown
Jasmine Brown grew up in Holly Springs, NC and is the oldest of five siblings. Growing up in a very competitive family, she's always been around sports and has a love for football, swimming and dance. She received a bachelor's degree from North Carolina State University in business administration, with a concentration in finance and minor in accounting.
Jasmine is a successful entrepreneur, model, and role model. Owning a business, walking in New York Fashion Week, being awarded Coach of the Year as a high school swim coach and being a staple in her community are just a few of her many accomplishments.
Now Jasmine is focusing on FACTS for Youth in hopes of improving North Carolina's low financial literacy statistics. She started FACTS for Youth to be the first step toward success amongst teens financially and in all other aspects of their lives. She has 10 years of coaching experience, and is above all else, PASSIONATE. Through early learning, Jasmine wants to prevent students from going into debt and having other financial setbacks. The Money Club: A Teenage Guide to Financial Literacy is her first book.