2019 SAFE Haven Run For Their Lives 5K
Oct 5, 2019 @ 8:30 am - 3:00 pm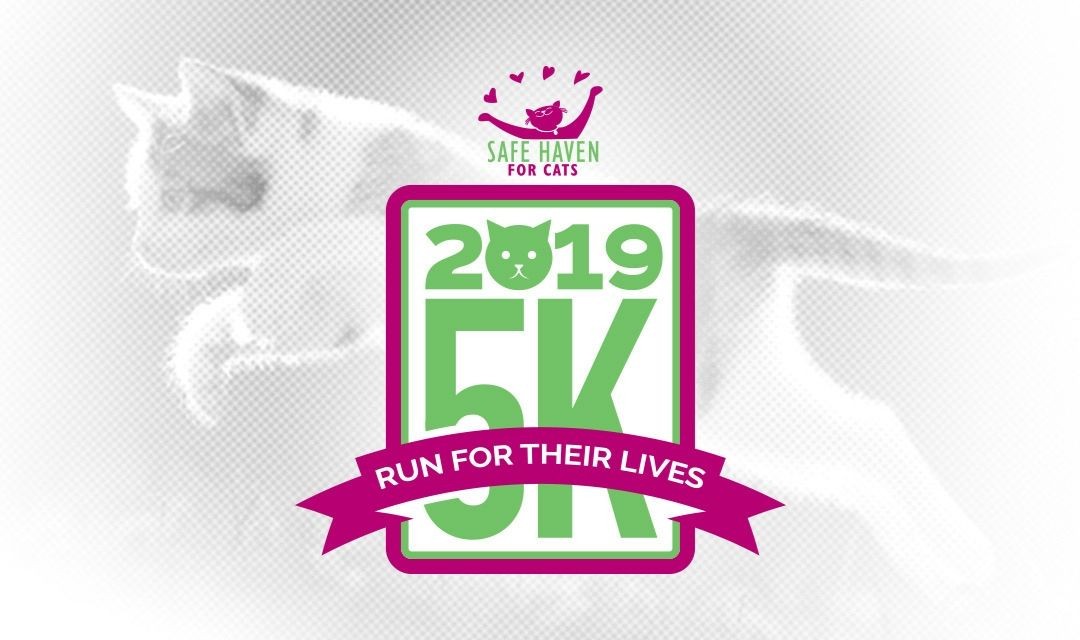 We're celebrating our 25th anniversary with a big, family-friendly celebration of all things CAT.
Join fellow animal lovers in warm-ups before tackling a unique course that features some long grades up and down, a view of a geese-filled lake and a challenging start and finish. Lace-up your kicks with SAFE Haven for Cats to raise money for homeless cats on Saturday, October 5, 2019. The race will start and finish at SAFE Haven for Cats (8431-137 Garvey Drive, Raleigh, NC 27616).
The event includes a timed 5K race and an untimed 5K Fun Run/Walk. Dogs can run/walk with their owners in the Fun Run and strollers are welcome too. After the 5K join us for the Cat Fest!
Come enjoy a day of family fun!
For ticket information and to register, visit https://www.safehavenforcats.org/events/2019-5k-run-walk-for-their-lives/.