Women Empower X Raleigh 2019
October 11 @ 5:00 pm - October 12 @ 5:00 pm
Free – $99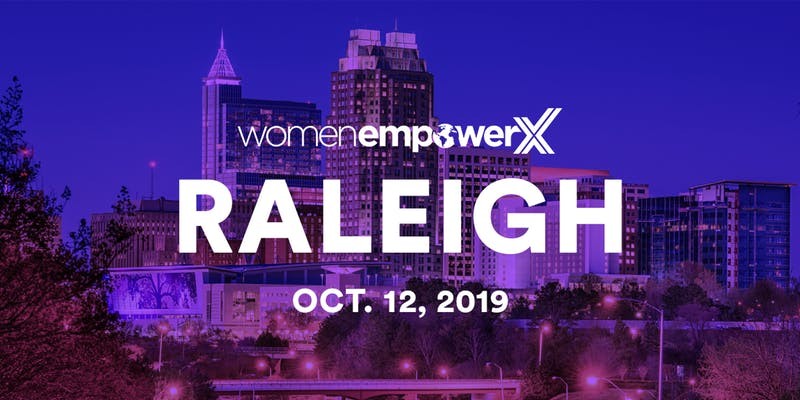 Women Empower X (WEX) is the premier event for entrepreneurs, leaders, and executives. Our events bring together the most powerful and inspiring women with a focus on providing the knowledge, tools and community to help take their business and life to the next level. At WEX you'll be able to learn from industry experts, network with entrepreneurs and change-makers, discover tools to grow your business, and feel empowered to create a positive change.
Join us for the FIRST YEAR at the Raleigh Convention Center on Saturday, October 12th, 2019!
Whether you are passionate about wellness, interested in learning about digital marketing, ready to get funding for your business; you'll be able to choose your own sessions and explore our unique activations customizing the WEX Experience to your passions, business, and interests.
VIP kick off party will be Friday, Oct. 11th from 5-7pm. Location TBD.
The Full WEX conference will take place on Saturday, Oct. 12th from 10am-5pm at the Raleigh Convention Center.