bauhaus.photo Exhibition at NC State College of Design
January 7 @ 10:00 am - February 15 @ 5:00 pm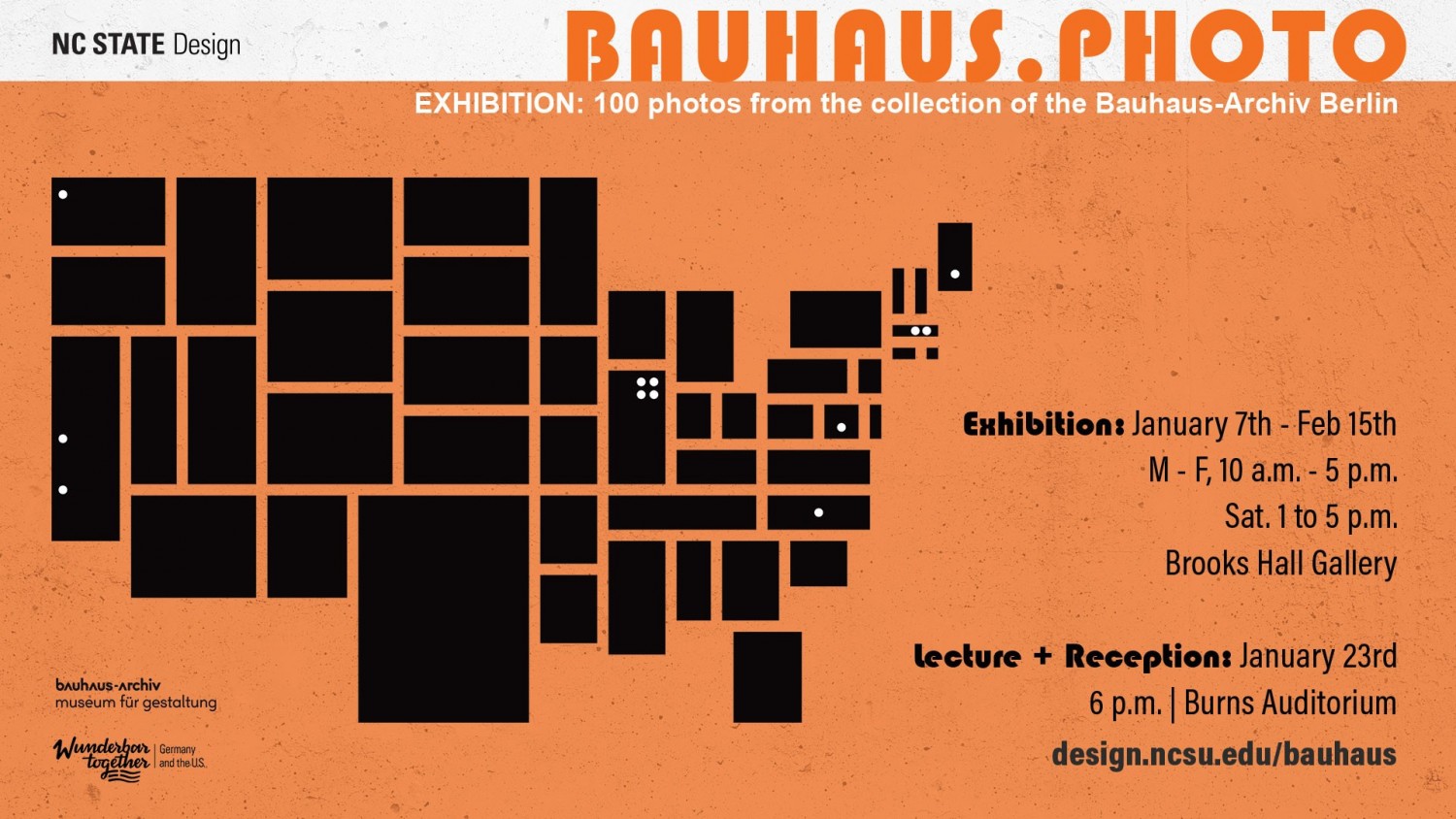 The College of Design has partnered with the Bauhaus-Archiv/Museum für Gestaltung for a kick-off tour of 100 photos from this museum located in Berlin. They have the largest collection of its kind in the world. Under the four headings of 'The Bauhaus Lives,' 'Architecture and products,' 'Bauhaus Faces' and 'Peterhans Photography Course', the exhibition provides an impressive insight into the many facets of Bauhaus photography and into life at the Bauhaus.
The exhibition bauhaus.photo is touring throughout the USA as a part of the "Year of German-American Friendship," a comprehensive and collaborative imitative funded by the German Federal Foreign Office, implemented by the Goethe-Institut, and with the support of the Federation of German Industries (BDI). Thanks to the close collaboration of NCSU College of Design (Dr. Margret Kentgens-Craig) and the Bauhaus-Archiv/Museum für Gestaltung the bauhaus.photo exhibition is kicking off its tour in Raleigh, NC.
DATES: Jan 7 through Feb 15
Location: College of Design Brooks Hall Gallery
Hours: Monday – Friday | 10 a.m. to 5 p.m.
Saturday 1 to 5 p.m.
Lecture + Reception: January 23  | 6 p.m.  | Burns Auditorium