The only thing we love more than fashion is spring fashion, and we've got the scoop on the best looks for this upcoming season.
Cary Magazine visited this week with Belk Vice President of Trend Merchandising Arlene Goldstein, where we learned that the 2014 spring forecast offers elements you can begin working on now!
"Expect clothes that speak to the times," said Goldstein, who travels to fashion hotspots like Paris, London and Milan to explore emerging trends. "Fierce femininity will be in full bloom, with the perfect mix of delicate and daring.
"We're also anticipating a new angle on style, offering a spectrum of shape shifts," she said. "These trends will be joined by chic twists on fashion and fabrics from exotic locations, whether you travel or not."
Step one, Goldstein says, is to shop from your closet now, for the "building blocks" of your spring wardrobe, such as a white shirt or black pants. Then, mix in new trends to add spark.
"Be strategic in making your purchases," Goldstein said, making sure you have multiple ways to use each item. "Open your mind to broaden your horizons."
So what's trending big for spring?
Color: White is the season's most important palette, Goldstein says. Number two? The family of pinks, from blush to fuschia. Color blocking is less perpendicular for spring, and more "curvilinear."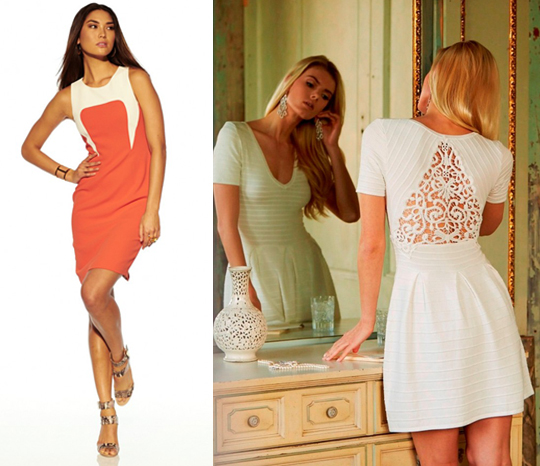 Left: Colorblock dress by Rachel Roy, $355.
Right: French Connection lace dress, $148.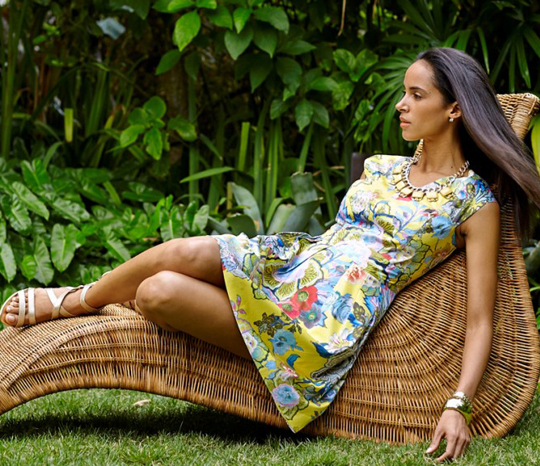 Cynthia Rowley fit-and-flare floral print dress, $119
Shoes: Nudes, single-sole pumps, block heels, and lots of ankle attention, like T-straps. Mules are back, along with gladiators, and top-of-foot coverage in spring sandals is key.
Left: Steven Olyvia pastel heels, $99.
Right: Dolce Vita Hexen, $179.
Jewelry: More gold than silver, layering, geometric pendants, floral motifs, not-so-proper pearls, and the return of tortoise. Mixing metals is big, as are combos of wood, beads and semi-precious stones.
Left: Kate Spade graduated necklace, $178; studs, $58.
Right: Michael Kors jewelry collection, $65 to $225.
Bags: Ladylike, including chain bags and clutches, and boxy shapes in totes and satchels.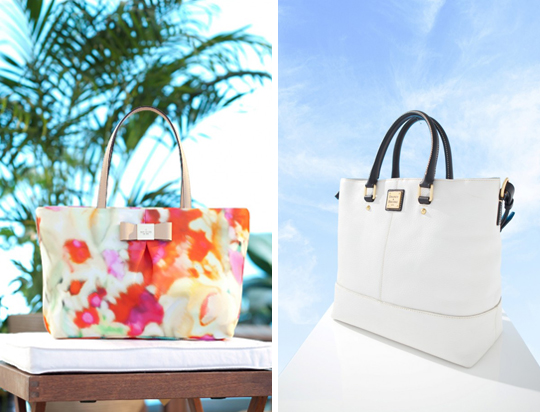 Left: Kate Spade tote, $178.
Right: Dooney & Bourke shopper, $298
Information and images courtesy of Belk.