Looking for a new place to walk the pup? You've found it!
Jack Smith Park, named for longtime town Councilman Jack Smith, is Cary's latest addition to the park system, and it's open now at 9725 Penny Road.
Along with the dog park, the site also boasts Cary's first "sprayground" for kids 12 and younger, with seven water features; a children's play area; 10-foot climbing rock; picnic shelters; trails and more.
A park dedication will take place on Sept. 10 at 10 a.m., followed by family- and dog-friendly activities at 11 a.m. A free shuttle will run from Oak Grove Elementary School on Penny Road from 9:15 a.m. until 12:30 p.m.
"Cary's incredible park system is known throughout the nation, and it was certainly a draw for me and my family when we were thinking about relocating from Illinois," said Cary's new Town Manager Sean Stegall.
"Jack Smith Park is a great addition to our community, and I want to personally encourage folks to come be part of the celebration honoring Councilman Smith's devotion to Cary."
Located in southern Cary, the 50-acre park was once home to the Bartley family farm. Public art on display here reflects that farm heritage, including three whirligigs by artist Vollis Simpson of Lucama, each made of cast off machine parts and farm equipment.
There's also a flock of nine Suffolk sheep by artist William Moore of Pittsboro, which "graze" in the open play field near the playground area. Moore is also the creator of Katal Dragon at Cary's Marla Dorrel Park.
Park honors
Jack Smith was first elected to the Cary Town Council in 1989 and through the years he has focused on keeping Cary clean and green, neighborhood friendly, affordable and well-planned.
"It's exciting, from a personal perspective, and humbling to be recognized," Smith said. "I'm looking forward to the opening with my kids and grandkids.
"It's a great location, and a great community park with the dog park, splash playground, trails and artwork all fitting together.
"The park is a microcosm of Cary's values as a community: family-friendly and safe."
Smith joins these other Cary elected officials with parks named for them: Fred G. Bond, Marla Dorrel, Robert V. Godbold, Harold D. Ritter, and Thomas E. Brooks.
For more on the Town of Cary's 31 parks, and links to the Bike & Hike Cary mobile app, search "Greenways" at townofcary.org.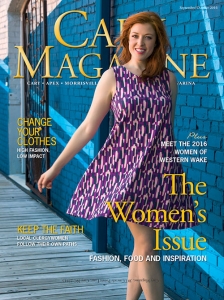 Cary's Newest Park Makes a Splash