Deck the Hallmark Podcast Headlines the Raleigh Improv
Jul 10, 2019 @ 7:00 pm - 8:30 pm
$15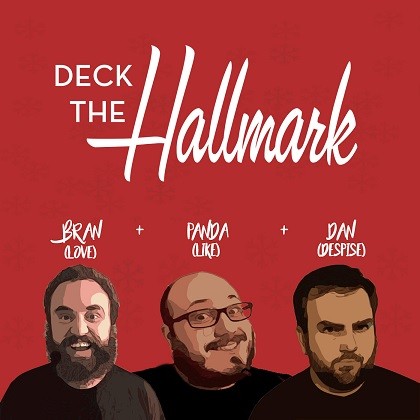 The world fell in love with the guys from Deck the Hallmark Podcast in 2018 after they watched and reviewed all 38 new Hallmark Christmas movies and went viral thanks to an appearance on Good Morning America. Now, the guys from the Deck the Hallmark podcast are celebrating Christmas in July…LIVE! Get in the Christmas spirit by joining them for a live episode recording, followed by audience Q&A. Watch: https://tinyurl.com/y466oyjt .
Visit: https://www.deckthehallmark.com/.
REVIEWS:
"The best thing to happen to movies since Mystery Science Theater" -Jonathan Shapiro, Producer The Blacklist, Goliath, The Practice and others.
"Deck the Hallmark is the podcast you didn't know you needed" -Oprah Magazine
"I have a feeling you guys could talk about anything and we'd all be entertained" -Michael Strahan, Good Morning America.
Tickets: $15 (Ages 14+) / Call: 919-589-8558