BrickUniverse LEGO Fan Convention
March 7 @ 9:00 am - March 8 @ 5:30 pm
$15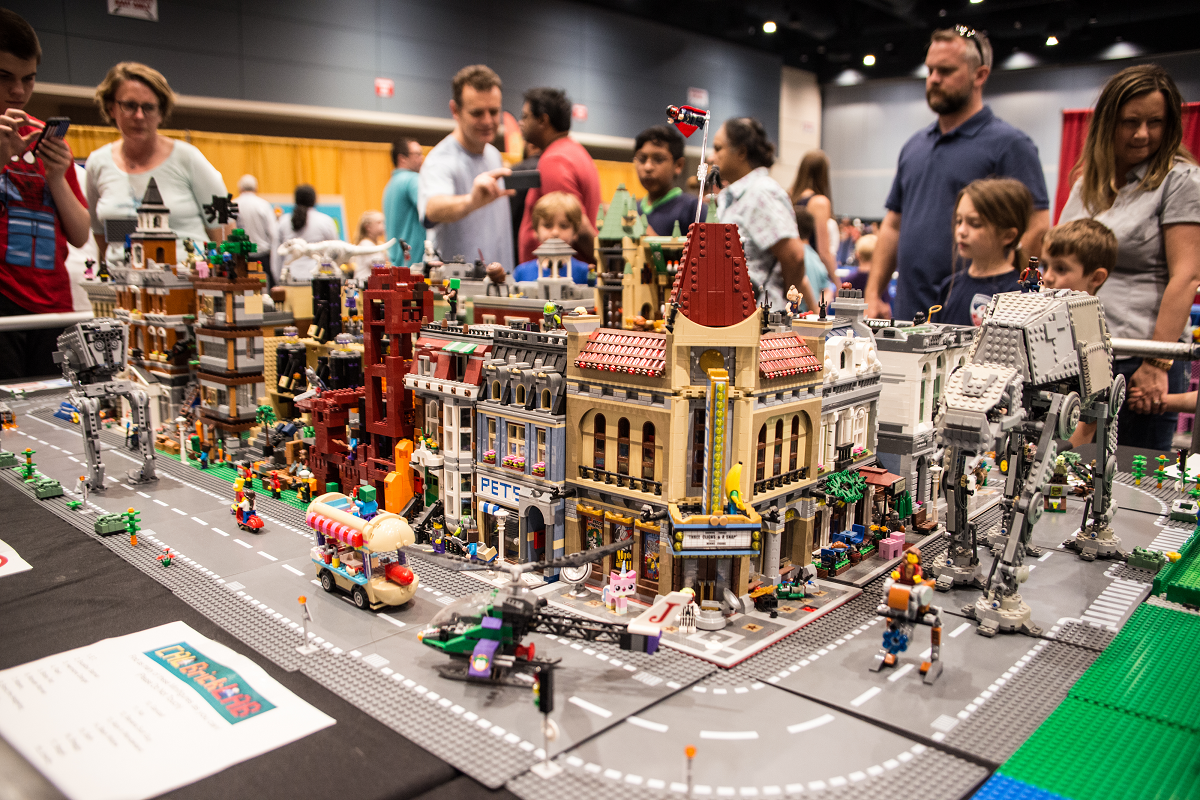 The BrickUniverse LEGO convention will run Saturday, March 7 and Sunday, March 8, 2020 at the Raleigh Convention Center.
LEGO lovers young and old can expect hands-on building, incredible displays, creative experiences, a challenge zone, meet-and-greets with LEGO celebrities, and one-of-a-kind activities. Children of all ages and builders of all skills and levels are welcome. BrickUniverse organizes over 10 LEGO conventions around the United States every year and the Raleigh convention is the flagship show. The event has grown to become one of the largest LEGO fan events in the world.
Returning attendees will discover that BrickUniverse Raleigh 2020 features many new attractions in the massive show floor. Expect new amazing new LEGO displays, mosaics, and layouts for 2020.
"We are so excited to be returning to Raleigh for our sixth year," said Greyson Beights, who started BrickUniverse in Raleigh in 2015 when he was 14 years old. "We started BrickUniverse right here in Raleigh and have since organized over 30 BrickUniverse conventions around the United States. Our Raleigh event is a special event that families can expect to attend year in and year out.  In the past, we have inspired thousands of local families to build and create -and we look forward to continuing that in 2020."
BrickUniverse attractions include:
Professional LEGO Artists: meet-and-greets with internationally renowned LEGO artists
LEGO Friends Building Area: thousands of LEGO Friends bricks to build with
Big Brick Building: younger visitors can explore imagination through building with larger LEGO Duplo bricks
LEGO Retail: purchase unique LEGO merchandise and goodies you can't find anywhere else
Star Wars Zone: build spaceships and more with thousands of LEGO STAR WARS themed bricks
Challenge Zone: attendees can put their skills to the test and go face-to-face against other attendees
The Building Zone: thousands of bricks laid out for attendees to build with
And more!
Tickets are now available starting today. They are expected to sell out as they do every ear, so early booking is advised. Tickets are $15 online. They are available for Saturday, March 7 and Sunday, March 8 at www.brickuniverse.com/raleigh